Making Sense of M365, O365 & Microsoft Modern Desktop Licensing
Let's admit it, in terms of branding, Microsoft 365 and Office 365 look similar. Some might say too similar. However, beyond the marketing exists two distinct solutions. One offering embodies the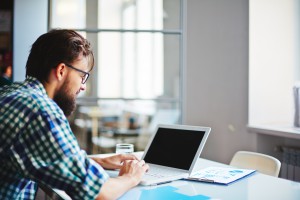 in-demand idea of the modern desktop. The other is simply a part of the modernization puzzle. We sought out, with a hand from our Cloud and Workspace team, to clarify what separates Microsoft 365 and Office 365, as well as to define properly the modern desktop and how it can help.
Setting the record straight on the modern desktop
Let's start by defining the modern desktop. Probably the best way to do this is by nailing down what it's not. Some use Office 365 and modern desktop interchangeably, but that's not accurate. Office 365 is just one piece of the modern desktop. Microsoft 365 is the company's full realization of that concept.
A good way to illustrate the difference between the two is to look at the licenses.
There's a lot of similarity in that table. The real difference comes in terms of advanced security features. Microsoft 365 includes:
Office 365 Advanced Threat Protection for defense against threats embedded in email attachments, ransomware, zero-day hazards, and more
Intune's Selective Wipe feature so admins can wipe sensitive data from misplaced or stolen company devices
Information Rights Management to restrict how users are able to interact with at-risk corporate data
Unlimited cloud archive and long-term document preservation policies powered by Exchange Online Archiving
Those are just some of the advanced security capabilities included with Microsoft 365. In terms of device management, simplification is the name of the game. Office apps can be automatically deployed to Windows 10 PCs, policies and features can be spun up or down across multiple platforms. This allows IT to focus their energies on where they're needed most.
What's life like with Microsoft 365?
That takes care of defining Microsoft 365. What about how it, and desktop modernization in general, can help? To answer this question, we'll draw from a recent report by Forester. The consulting firm's The Total Economic Impact of the Microsoft Modern Desktop explored the results experienced by organizations that have invested in modern desktop initiatives. It found:
Advanced security and analytics features help prevent an estimated 4,000 downtime events each year
Looking at the modern desktop's security impact another way, these features can reduce both the risk of a data breach by 40% and the likelihood of an end user security incident by 20%
Communication and collaboration upgrades, such as replacing in-person meetings with Skype for Business, can save users 2.3 hours a week
On average, organizations save $5.3M in total cost of ownership by shedding licenses, infrastructure, etc. and moving to the modern desktop
Specific to IT, Forrester found:

a 20% reduction in help desk calls thanks to self service
admins spend 2.5 hours less per device due to automated provisioning
Windows Analytics made it so application provisioning ate up 45% less time while application testing took 70% less time
Learn more about M365 and modern desktop licensing
This is just a high-level look at these solutions and the benefits achievable with a modern desktop environment. Also, it is worth mentioning both Office 365 and Microsoft 365 licenses are customizable, so it's possible to add solutions based on need. If you'd like to dive deeper into the modern desktop or any of the licenses covered in this post, our Cloud and Workspace team is ready to help! Simply visit https://www.arrayasolutions.com/contact-us/ to open up a dialogue.
Have some thoughts about this post? We want to hear from you! Leave us a comment on this or any of our blog posts through our social media accounts. Arraya can be found on LinkedIn, Twitter, and Facebook. While you're there, follow us to stay up to date on our industry insights and unique IT learning opportunities.