Uncomplicating Data Center Migrations with VMware HCX
Modern data centers are incredibly complex organisms and they seem to only get more intricate with each passing year, quarter, or even day. Overseeing these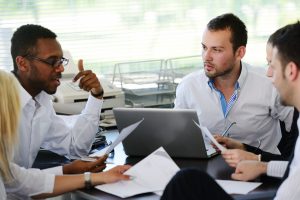 environments – both from a hands-on and strategic perspective – requires a tremendous investment of time, energy and resources. With that in mind, we decided to use this, the third post in our ongoing investigation of VMware Cloud (VMC) on AWS, to look at HCX, a component technology designed to make one aspect of data center management less complicated.
HCX (which stands for Hybrid Cloud Extension) is a networking solution that can streamline and optimize workload migrations between on-premises and VMC-based environments. Previously, HCX existed as a bolt-on technology separate from VMC on AWS. However, VMware made the decision during the first part of last year to make it a core part of that solution. How does it do that, exactly? Let's go in for a closer look.
Simplifying data center moves with VMware HCX
VMware HCX technology:
delivers a single pane of glass management experience for Data Center admins.
By way of this connection, admins leverage the same vSphere (for those using versions 5.0 and up) client they would use to manage on prem workloads. This ability to seamlessly extend onsite data centers into the cloud eliminates the burden for admins to learn an entirely new interface or set of skills in order to stay on top of hybrid environments.
mitigates the cost of data center refreshes or expansions.
Workloads can move back and forth between on prem and the cloud using HCX without modification. Moving workloads offsite can allow organizations to bypass refreshing or expanding their data center footprints and instead embrace a hybrid structure.
provides a stepping stone on the way to the cloud.
As mentioned above, workloads can seamlessly transition between life on prem and life in VMC through HCX. This capability can also prove valuable to organizations looking to move into the cloud with greater confidence. Workloads can be pilot-tested in the cloud to weed out unpleasant surprises that could occur during large scale migrations.
keeps productivity levels high across the organization.
Migrations can leave mission critical applications and data unavailable, preventing end users from performing at a high level until their conclusion. With VMware HCX, migrations can be executed in just a few clicks, with zero downtime. This ensures users won't miss a beat whether workflows exist in the cloud or on prem.
protects organizational workloads even in worst case scenarios.
We've already mentioned how VMC on AWS supports high-performing disaster recovery However, HCX should be a part of this conversation, as well. HCX can replicate data to AWS and remove the need to reconfigure IPs. In a recovery scenario, this lets organizations bounce back to a state of normalcy more quickly.
combines efficiency and security for faster, safer migration experiences.
WAN optimization, data deduplication, and more are all baked right in to HCX. Furthermore, this bridge connecting onsite workloads and VMC on AWS sports powerful encryption. Having these inherent features in HCX lets admins execute more efficient, secure migrations without having to purchase and deploy additional appliances or solutions.
Next steps: Get the full VMC on AWS experience
Want to learn more about how VMware HCX is simplifying the modern data center migrations? What about the other ways in which VMC on AWS can benefit your organization? Don't wait until our next blog! Our Data Center team is ready to answer these questions and more. Start a conversation with them today by visiting: https://www.arrayasolutions.com/contact-us/.
Feel free to leave us a comment on these or any of our blogs through social media. Arraya can be found on LinkedIn, Twitter, and Facebook. Share your thoughts then follow us to stay updated on our industry insights and unique IT learning opportunities.