VMware Cloud Foundation: 4 Reasons It Could Shape Your Data Center's Future
The data center's future took center stage in Las Vegas earlier this month during Dell Technologies World 2019. Headline-worthy announcements came fast and furious from all parts of the Dell Technologies family and its partners. One solution in particular found itself as the base of a number of the week's buzziest news items, VMware Cloud Foundation (VCF).
At a high level, VCF is an integrated management platform that powers cloud and software-defined environments. It works across public and private clouds as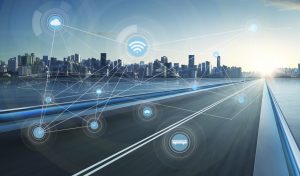 a truly hybrid solution. Additionally, VCF can be deployed in the cloud and leveraged as-a-service or it can be rolled out on premises, depending on an organization's needs.
Given the role VCF could play in the coming months and years for Dell Technologies as well as the data center in general, we sat down with our in-house experts to learn more about this VMware offering.
What sets VMware Cloud Foundation apart?
Here are four reasons VMware Cloud Foundation could wind up shaping the future of your organization's data center:
Simplified data center management. Today's data centers are complex to begin with and they're only heading further in that direction. These environments often contain a diverse array of solutions, solutions that don't always fit together effortlessly. VCF has interoperability at its core. It integrates and manages data center regulars such as vSphere, vSAN, NSX and more to streamline the management process. VCF also keeps security front and center, tying together firewalls, micro-segmentation and more to keep data safe.
Total lifecycle automation. Modern, advanced data centers can be resource-intensive to build and maintain. However, as mentioned above, it's also the cost of succeeding in nearly any industry. VCF brings intelligent automation to every phase of a solution's lifecycle. Automated deployment covering infrastructure VM deployment, management cluster creation, and more makes "bring-ups" more efficient. Infrastructure clusters can be provisioned automatically on-demand. Implementation of security-critical patches and upgrades is also simplified, allowing admins to lay them out ahead of time and schedule rollouts accordingly.
Consistent cloud experience. For some workloads and applications, the journey from cloud-to-cloud isn't always easy. Depending on the origin and the destination, applications may need to be re-architected or re-engineered to complete the trip successfully. This isn't a concern with VCF. This tool enables applications and workflows to move seamlessly across the cloud landscape. It joins public and private clouds to create a common operational model for workloads regardless of environment.
Standardized solution rollouts. Organizations rely on their data centers now more than ever. Technology doesn't just support the business, in many cases it drives it. VCF solutions use VMware Validated Designs to ensure consistent and, more importantly, error-free deployments. This allows organizations to start realizing the ROI envisioned from their hyper-converged, all-flash, etc. investments more quickly.
Using VCF to build a turnkey SDDC solution
VMware Cloud Foundation's stay in the headlines precedes Dell Technologies World 2019. At the top of the year, Dell EMC and VMware announced a new way to put organizations on the fast track to VMware Cloud.
Customers can build their own individual software-defined data center using VMware Validated Designs documentation and VxRail as the foundation. VxRail is unique in that it is jointly engineered with VMware, the only vSAN-based appliance that can make such a claim. This option also stands out because organizations can more fully-customize the future of their data center.
Lastly, it's important to note that VCF is a core component on the VMWare Cloud on AWS solution that is rising in popularity. Leveraging VCF both on-premises and within VMC on AWS, customers now have an ideal option for that consistent hybrid-cloud experience they are seeking (Note: Join Arraya on 6/27 for a  hands-on VMC on AWS workshop! Learn more HERE).
Next Steps: Explore VMware Cloud Foundation more closely
Want to keep the VMware Cloud Foundation conversation going? Our data center team can take you through any of the VCF features covered in this blog post and dive in even deeper to the solution. To learn more about VCF, any of the other solutions spotlighted during Dell Technologies World 2019, or to explore the current and possible future states of your data center, visit: https://www.arrayasolutions.com/contact-us/.
We want to hear from you! Leave us your comments on this or any of our blog posts via social media. Arraya is on LinkedIn, Twitter, and Facebook. After you've shared your two cents, follow us to stay up to date on our industry insights and exclusive learning opportunities.