Can Azure Arc Help Alleviate Hybrid Complexity?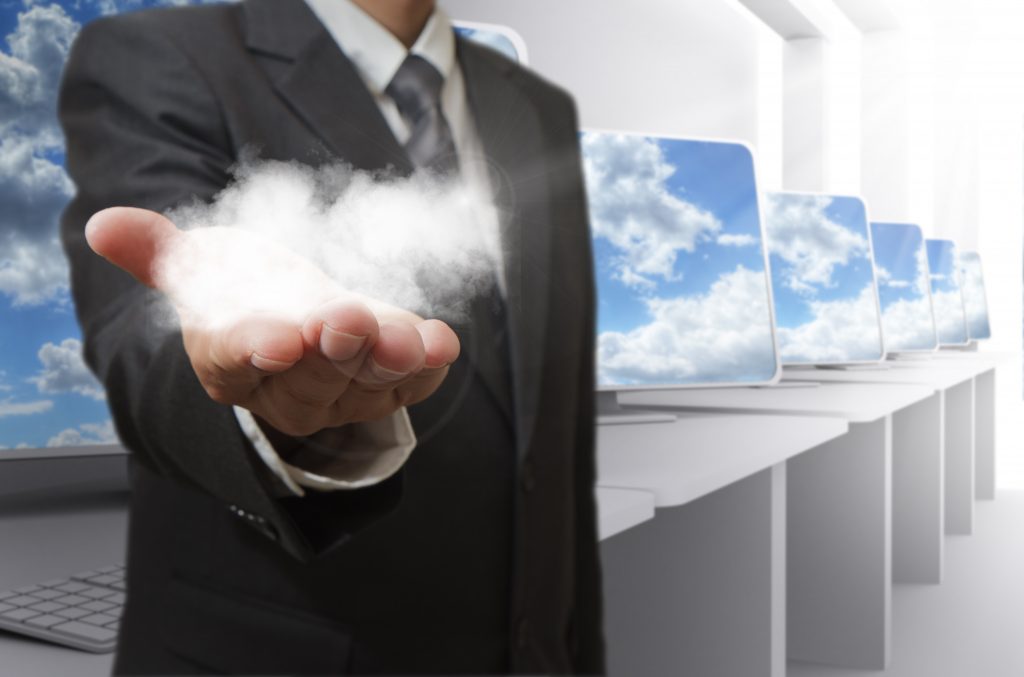 We used to think of a hybrid environment as having one foot in the cloud and the other planted firmly on-premises, but things are no longer that simple. Today's hybrid environments can have one foot in one cloud, another foot in a different cloud, a third foot back on-prem, and maybe even a fourth foot at the network's edge. Before we tack on any more extra feet, let's just say hybrid has gotten more complex. Maintaining visibility into, managing, and securing these broad, intricate environments has proven to be a task of equal stature for IT departments, particularly those in the SMB space. However, at Microsoft's Ignite conference last month, the company announced help was on the way.
Azure Arc follows on the spiritual heels of another Microsoft hybrid solution: Azure Stack. While that tool caters more toward the needs of enterprise-scale organizations, Azure Arc is intended to help all organizations gain greater insight into and control over technologically-diverse environments.
Let's look at some challenges addressed by Azure Arc (which is still in the preview phase) that may make it a solution to watch in this year.
Managing diverse, expanding technology landscapes
First and foremost, back to the challenge referenced above. Today's environments are a hodgepodge of solutions and providers. It's becoming increasingly common for organizations to have some workloads living in, say Azure, as others are stored in AWS. Maybe others are kept back on prem, contained within a Windows-powered server.
Azure Arc can streamline the task of managing multifaceted environments by wrapping them in Azure's suite of management solutions, including Azure Resource Manager, Microsoft Azure Cloud Shell, Azure portal, API, and more. Azure Arc brings these capabilities on prem, to both Linux and Windows servers. It can also extend them out to Kubernetes clusters, whether they exist on the network's edge, in the cloud, or closer to home.
By doing so, Azure Arc can make it easier for IT to create, update, or stay on top of workloads wherever they reside.
Accounting for changing needs and technology advances
Technology is always on the move. The same goes for the organizations that leverage it. As organizational needs and directives shift, it falls on IT to make sure technology aligns with those evolutions in a meaningful way. While doing so, IT must also keep in mind how those needs may ebb and flow over time and keep expenses in check.
Azure Arc makes it possible to run Azure data services from anywhere – or at least a pair of them. The plan is to roll out more moving forward, but, as of now, organizations have two database solutions they can utilize as part of this offering: Azure SQL Database and Azure Database for PostgreSQL Hyperscale. Again, these solutions can be deployed on-prem, in the cloud, or on the back of any Kubernetes cluster.
These solutions will help organizations to better keep pace with the latest Microsoft cloud innovations. They'll also be able to deploy new solutions rapidly (think seconds not hours or longer) and scale capacity as the need arises with the freedom of a cloud cost model.
Navigating the high-risk world of App Dev
Developing and fine-tuning the applications modern organizations rely on is something of a mysterious, perilous process. So much so, in fact, that one of Arraya's in-house experts has compiled a five-part blog series on some of the most common and hard-to-shake misconceptions about the topic. Misconceptions aside, false steps can leave end users without access to critical tools.
Azure Arc can help minimize risk by bringing freedoms typically found in the cloud to on prem-based, application-focused projects. Through Azure Arc, developers have the ability to choose which tools they want to use to build and maintain Kubernetes-hosted apps as opposed to being locked to whatever is in a preselected toolkit. Then, IT can leverage Arc to efficiently implement organization-wide standardization governing how those apps are deployed, configured, and managed.
The result? A balance between the freedom developers want and the control IT needs, one that ensures users have access to the apps they need to get the job done.
Securing an ever-widening attack surface
No conversations should take place in IT these days without security getting a prominent seat at the table. It doesn't matter where a workload will eventually reside, be it in the cloud, on prem, or at the network's edge, it will need to be secured against malicious activities emanating from both inside and outside the organization.
Azure Arc brings Microsoft's cloud security muscle to hybrid environments. Capabilities such as role-based access control can limit who has access to what. Azure Activity Log showcases its value during security audits and remediation efforts. Azure Threat Detection can weed out advanced attack efforts before they have a chance to do harm to an organization.
These security solutions (and others) can help make technology environments more secure even as the attack surface increases.
Next Steps: Learn more about Azure Arc or try it for yourself
Azure Arc is open for trials now, giving you the opportunity to see for yourself if it makes sense for your organization. Want to learn more about Azure Arc or take it for a trial spin? Arraya can help! Visit https://www.arrayasolutions.com/contact-us/ to get a conversation started with our workspace and cloud teams today!
We want to hear from you! Leave us a comment on this or any of our blog posts through social media. Look for us on LinkedIn, Twitter, and Facebook. While you're there, follow us to stay up to date on our industry insights and special events.