Dell Technologies World 2020: 4 Key Announcements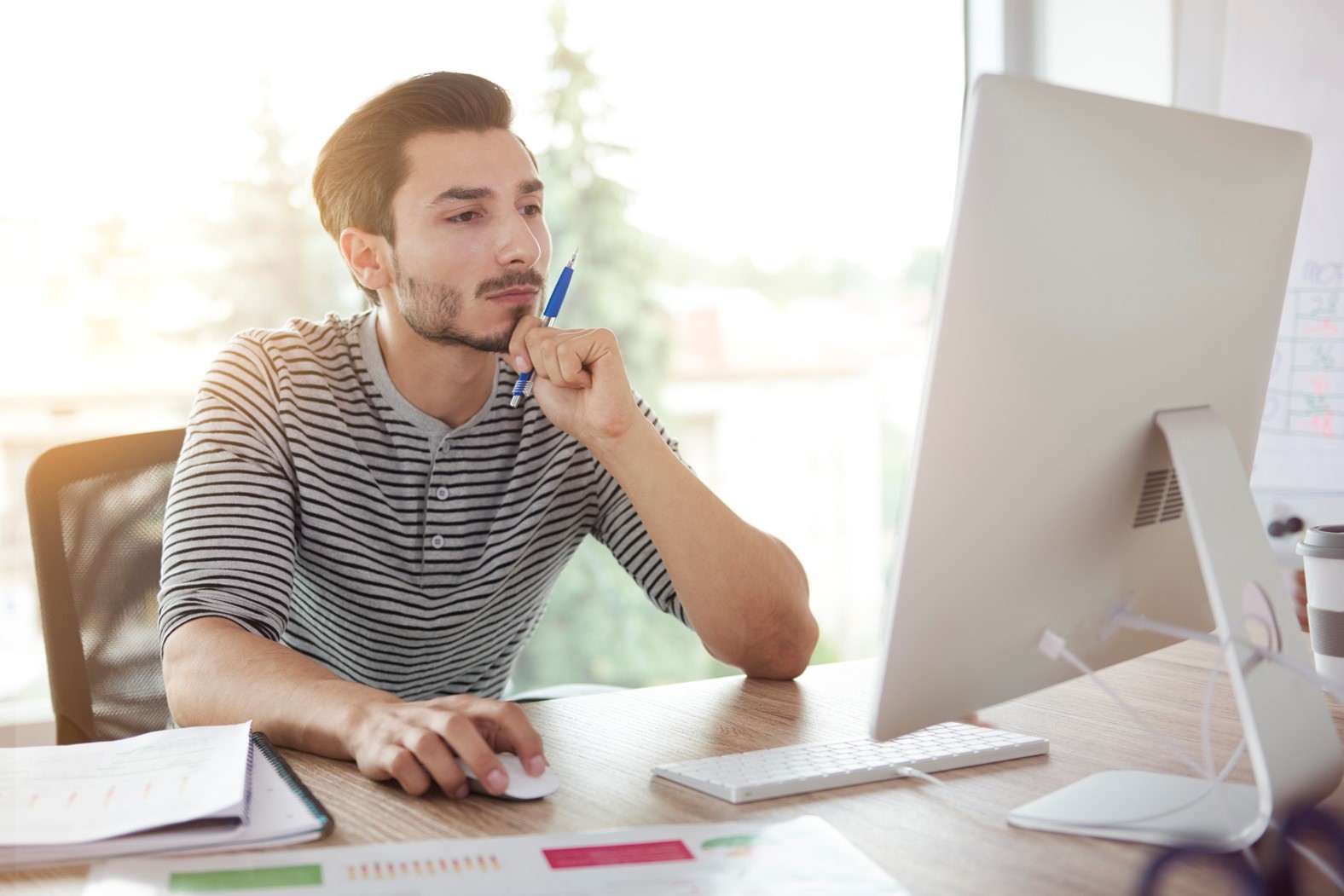 Members of Arraya's engineering team journeyed to Dell Technologies World 2020 last week to learn all about the latest and greatest solutions from the IT giant. As has become standard practice this year, that journey lasted only as long as the trip from their bedrooms to their home offices. Despite an all-virtual and condensed (just two days of sessions) format, Dell Technologies World 2020 still had plenty to offer in the way of news and highlights.
During his opening keynote, Michael Dell, CEO of Dell Technologies, acknowledged both the uncertainty of the early days of the coronavirus pandemic as well as the inspirational stories of resiliency that followed. He also highlighted technology's role in these successes. "One thing is clear," Dell remarked. "Technology has never been more central than it is right now."
In addition to our here and now, Dell also spent some time looking to IT's future during his remarks. He theorized about the potential for rapid-paced digital transformation with the expanding availability of powerful solutions such as 5G and artificial intelligence. Dell believes that newfound computing might, coupled with growing adoption of connected endpoints and devices, will lead to massive influx of meaningful, highly valuable data for organizations.
Dell's insights were no doubt compelling, as they always are, however, the real highlights came after the keynote wrapped.
Project APEX
Project APEX sounds vaguely like a plot thread borrowed from a summer blockbuster, back when those were still a thing we could all enjoy. That's actually fitting considering the impressive scope of this change and the impact it promises to have on those organizations leveraging best of breed Dell Technologies solutions.
Here's what Project APEX actually is: It's a strategic shift by Dell Technologies aimed to simplify IT operating models that have grown increasingly complex in recent years. Specifically, it addresses adding increased scalability to the company's slate of as-a-Service offerings.
There are three tent poles about the cloud experience that support Project APEX. They are:
It should be simple, turnkey and fully manageable through the Dell Cloud Console.
It should be consistent across public, private and edge solutions.
It should be flexible, allowing organizations to choose how they pay and consume their cloud. This includes choosing between pay as you go, use, or subscription financial models and well as selecting performance and capacity parameters that best fit an organization's individual needs.
The first phase of Project APEX will be Storage as-a-Service, which will utilize Power portfolio resources. This will be available during the first half of 2021. Dell Technologies will gradually grow from there, launching additional as-a-Service solutions, including servers, networking, hyperconverged.
Dell Technologies Cloud Console
Reading through that description of Project APEX, you might have noticed an unfamiliar solution: Dell Technologies Cloud Console. Described as a "key part of the Project APEX vision," Cloud Console debuted at this year's conference. This console will serve as a central hub from which organizations can manage all facets of their cloud experience.
What's included under "all facets?" Essentially, organizations will be able to access a digital marketplace from which they can purchase the cloud solutions or services they need. This marketplace will double as a portal from which admins can deploy and manage cloud-spanning workloads while also keeping an eye on costs to keep spend in line with organizational targets.
Dell Technologies Cloud Console is now in preview. It will be generally available to customers by the end of 2021's first quarter.
Storage as-a-Service
Another element of Project APEX worth highlighting on its own is its first offering: Storage as-a-Service. This solution is something of a hybrid in its own right, combining on-prem storage with the as-a-Service flexibility and scalability of the cloud. It offers a variety of storage resources that can be wound up or down – via Cloud Console – to meet an organization's workload needs.
As workflows change, admins can log in to Cloud Console select a storage type (block, file, object) as well as their performance, capacity and terms needs. Those chosen resources can be spun up, either by Dell Technologies or via a trusted channel partner as a fully managed service.
Storage as-a-Service is set for general availability during the first half of 2021.
Revised Financing
Dell Technologies also made a few revisions to alleviate the financial strain of modernizing an organization's data center. These included:
lowering the barrier to entry for the Dell Technologies Cloud Platform through a new per-instance pricing scheme. This will make life easier for those managing their digital footprint via Cloud Console.
expanding pre-approved Flex On Demand pricing for popular preconfigured solution options. This program covers most of Dell EMC's portfolio and allows customers to select the build that works best for them.
Next Steps: Put Dell Technologies World to work for you
Want to learn more about what took place at this year's Dell Technologies World? Want to start a conversation about any of the above announcements? Our data center team can help. Arraya's experts can break down these items, strip off the hype, and help you determine what role, if any, they can play in the future of your data center.
Visit https://www.arrayasolutions.com/contact-us/ to connect with our team now.
Comment on this and all of our posts on: LinkedIn, Twitter, and Facebook.
Follow us to stay up to date on our industry insights and unique IT learning opportunities.