How to Overcome Turbulence and Find Flexible Stability in the Cloud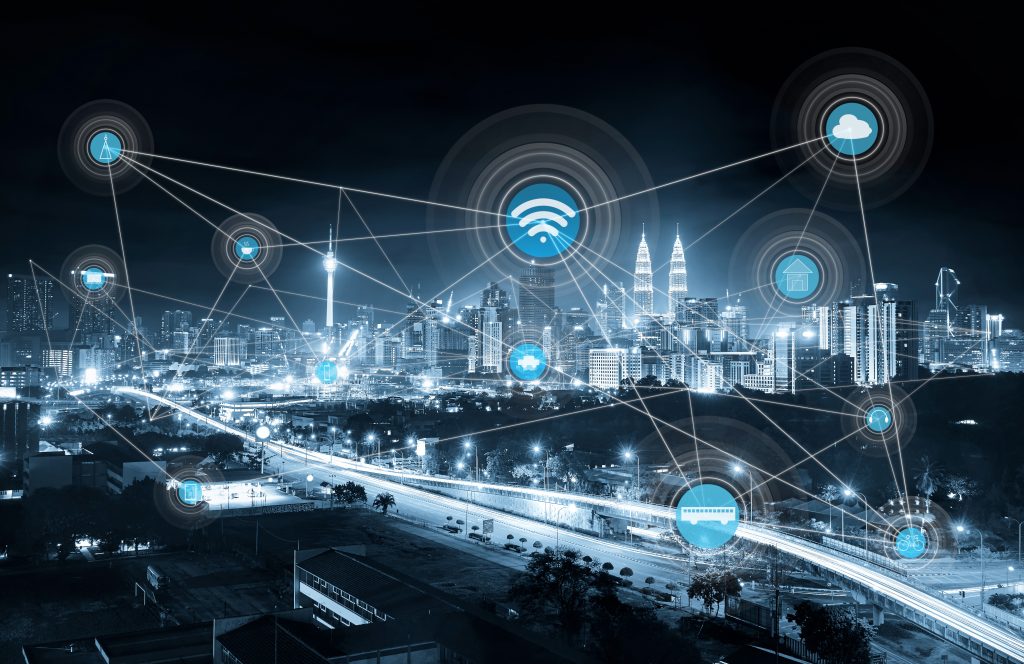 If the cloud was seen as the future back in our pre-pandemic world, then our current reality has done nothing to change that perception. In fact, the ongoing coronavirus pandemic seems to have heightened interest in the cloud. One study, Flexera's 2020 State of the Cloud Report, found nearly 6-in-10 (59%) expect cloud use to surpass initial annual forecasts due to the pandemic. Another, McAfee's Cloud Adoption and Risk Report, tracked a 50% growth in enterprise use of cloud services from January to April. This comes as, in some cases; entire organizations have spent the last several months working offsite. The strategies and architectures behind the technology environments supporting those workforces have had to be reimagined. Decisions have been made on the fly to allow organizations to be more malleable during an unprecedented time.
As businesses inch toward reopening, additional research suggests not to expect this push to diminish. In the 2020 Remote Work From Home Cybersecurity Report from Pulse Secure, 84% of participants anticipated broadening access to remote work and making it a permanent part of their culture. Cloud will likely continue to have a role in enabling and supporting that shift.
Two of the cloud's biggest selling points have always been flexibility and consistency. While those traits may have once been labeled as desirable, in our current normal, they have become essential.
Expanding beyond hardware during times of need
There's no shortage of pathways into the cloud. Once there, organizations have just as many options on how to expand and grow their footprint. One often overlooked element in all this is disaster recovery. Too many organizations seek to address the problem of a primary data center outage with hardware spend. It's in these types of scenarios, however, where the cloud really shines. Arraya has developed a two-fold offering designed to help organizations not only take advantage of the flexibility the cloud offers but to bring greater efficiency to disaster recovery postures.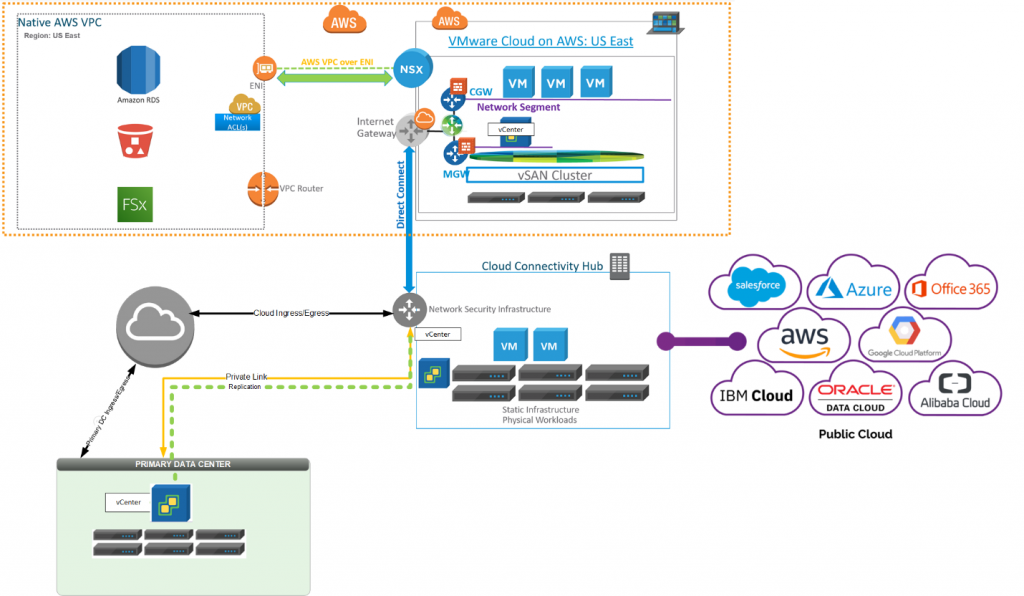 Let's check in on the individual pieces of the above solution map.
VMC on AWS for VDI: VMware Cloud on AWS provides elastic burstable virtual desktop capacity that can start in the hundreds and easily scale well into the thousands of desktops should the need arise. Starting with a minimal reserved 3-node footprint allows you to keep costs down while giving you the flexibility to rapidly expand that capacity if necessary.
DRaaS in Cloud Hub: At a high level, this solution can leverage hyperconverged or three tiered infrastructure to execute disaster recovery workloads. These activities can be governed by orchestration tools like Zerto Orchestrator or VMware Site Recovery Manager. Using the cloud for failover gives organizations the base necessary from which to launch remediation efforts that will unfold in accordance with targeted Recovery Time Objectives (RTO) and Recovery Point Objectives (RPO).
Cloud Connectivity Hub: Serving as the central point in a hybrid cloud environment, Cloud Connectivity Hub offers fiber patch, public, or private access to Azure, AWS, Office 365 and other platforms. Cloud Connectivity Hub can be integrated with a compatible network security solution, allowing key applications to travel safely between the Hub and the various platforms making up an organization's cloud environment. Additionally, as performance requirements and organizational marching orders shift, the Cloud Connectivity Hub can ensure IT will be able to pivot in response, moving data and workflows from home to home in the cloud in order to maximize productivity and efficiency across all scenarios.
Next Steps: Utilizing the cloud to maintain productivity even in a worst-case scenario
Want to learn more about VMC on AWS for VDI DRaaS in Cloud Hub and Cloud Connectivity Hub? Interested in kicking off a broader conversation about what you can do to help your organization better anticipate and respond to today's challenges more effectively? Arraya's data center team can help. Our team can help you analyze your existing environment and organizational objectives. Then, we will work to connect you with customized solutions designed to help your organization reach its goals.
Visit https://www.arrayasolutions.com/contact-us/ to connect with our team now.
Comment on this and all of our posts on: LinkedIn, Twitter, and Facebook.
Follow us to stay up to date on our industry insights and unique IT learning opportunities.