VMworld 2020 Recap: 9 Announcements You Need to Know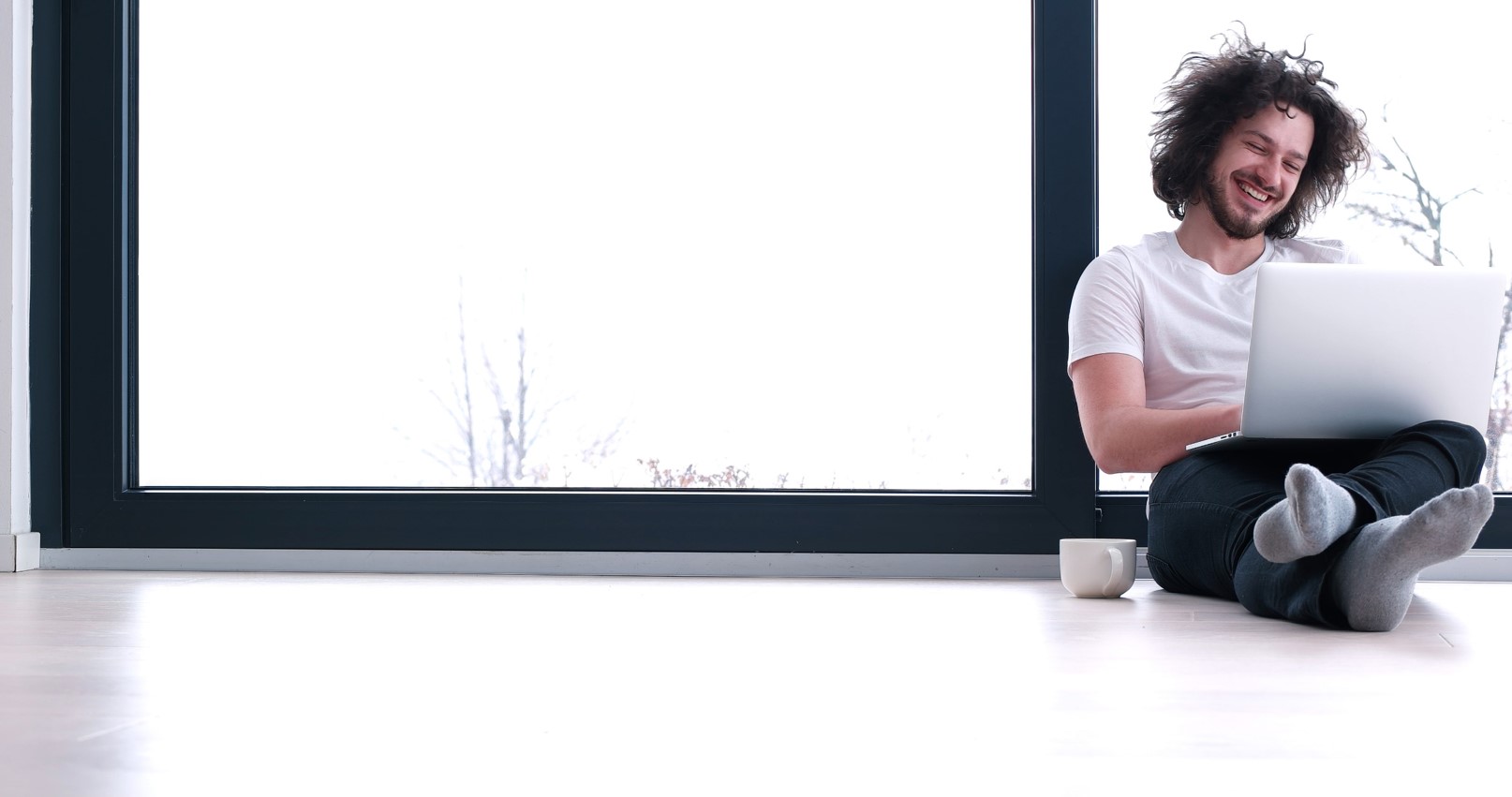 In a lot of ways, VMworld 2020 couldn't have been more different than previous iterations of VMware's annual solution showcase. This year's event – like so many others in the industry – was all-virtual due to COVID-19. All you had to do to attend was sit down in front of your computer and log in. If there was one way in which the event felt very familiar, however, it was in its sheer newsworthiness. As they do every year, the VMware team pulled the tarp off of plenty of noteworthy new releases, updates, and partnerships during the course of the event. Far from just generating headlines, these announcements seem poised to reverberate throughout data centers of all sizes.
Members of our Data Center team were among those who logged in to this year's VMworld from the comfort of their homes. Here are some of the announcements they think should be on most organizations' radars moving forward.
VMware Cloud Disaster Recovery
Back in July, VMware announced its acquisition of a firm called Datrium with a mind toward expanding its own disaster recovery as a service (DRaaS) capabilities. The idea was to take VMware's performance-optimized in-house Site Recovery Manager offering and pair it with Datrium's cost-optimized utility to create a best-of-both-worlds solution. At VMworld, that vision became a reality with the debut of VMware Cloud Disaster Recovery.
A few key points to note about VMware Cloud Disaster Recovery:
On demand recovery – Time is everything in a disaster scenario. VMware Cloud Disaster Recovery can accelerate an organization's return to normalcy in a few different ways. First, failover VMs can be powered on at instant speed in the event of a problem, instead of having to wait until impacted data is fully copied and rehydrated into a DR landing spot (VMware Cloud on AWS). Further shortening response times is a "Pilot Light" option that pre-provisions and configures a small number of hosts before they're ever needed. Additionally, VMs stay in their native, vSphere format for the duration of the recovery process, eliminating the need for time-consuming conversions.
Simplified management – During a worst case scenario, there's no time to break out the manual on a DR solution. Admins need a familiar, easy-to-use set of tools that they can use to get things safe and stable for the organization. There's plenty in VMware Cloud Disaster Recovery that won't require an introduction. Admins can manage the solution suing vCenter and it leverages many tried and true vSphere concepts (e.g., resource pools, datastores, etc.). Further simplifying things for admins? VMware Cloud Disaster Recovery automates both routine health checks and its own audit-readiness. This should ease "What if" concerns about both the solution's ability to perform when called upon and its compliance with necessary regulatory requirements.
Budget-friendly – For many, the whole idea of moving to the cloud in the first place is to help right-size their technology spend. If left unchecked, the cloud can unfortunately became a resource drain all its own. That's not an issue with VMware Cloud Disaster Recovery. Failover resources housed in VMC on AWS are only spun up for legitimate recovery scenarios and for testing purposes. Organizations won't have to pay for idle resources. This focus on intelligent utilization exists throughout VMware Cloud Disaster Recovery. Backup storage, recovery points, failbacks – all of these elements have been optimized to allow organizations to take full advantage of the "economics of the cloud" they sought.
Ransomware ready – Ransomware isn't just a headline-grabbing boogeyman, it's a real and growing threat to organizations of all sizes and specialties. VMware Cloud Disaster Recovery can help organizations bounce back from ransomware attacks rapidly and fully, without having to pony up any bitcoin to attackers. Since failover VMs can be powered on instantly, without having to first be repopulated, admins can search through their backups quickly, separating a clean, malware-free copy from those that might be tainted. They can then failback to that unaffected copy.
Project Monterey
Even though it feels like a lifetime (or more) away, VMworld 2019 actually only took place just over a year ago. Project Pacific – VMware's effort to reimagine VMware Cloud Foundation so as to intertwine Kubernetes and vSphere – was one of the hot topics of that conference. A lot may have changed since last year's VMworld, but the aftershocks of Project Pacific are still being felt. So much so, in fact, VMware announced a sequel, or a follow up if you will, to Project Pacific at this year's conference: Project Monterey.
Project Pacific opened the door to a host of new applications built on a newly-reconfigured VMware Cloud Foundation base. These modern applications brought with them new opportunities as well as new challenges for the organizations leveraging them. Compute resources were stretched thin, risky gaps were opened, and the cost of dealing with these challenges spiked. Project Monterey is a direct response to those issues.
Once again, Project Monterey involves rethinking VMware Cloud Foundation, although this time the changes start at the hardware level. This program leans on a new technology called SmartNIC to boost performance, enhance security and allow for simpler management. At a high level, SmartNIC combines NIC technology with a general-purpose CPU that can be managed "out-of-band." SmartNIC can also enable core systems and apps to treat virtual devices as physical ones.
Project Monterey isn't hurting for potential use cases. Organizations struggling with network performance issues could use SmartNIC technology to intelligently reroute core traffic while still emphasizing ecosystem security. Those looking for more flexibility and simplicity in their storage environment could see it through Project Monterey's ability to efficiently accelerate compression, encryption and erasure functionality. Additionally, those interested in simplification through "bare metal" or "bare metal as a service" should also keep Project Monterey in mind.
SaltStack Acquisition
VMware also announced plans to acquire infrastructure automation provider SaltStack. VMware has famously been on an acquisition binge of late. However, SaltStack looks to be more than just another feather in its cap.
In a blog post detailing the company's intentions, Ajay Singh (VMware's Senior Vice President & General Manager, Cloud Management Business Unit) said "SaltStack will help us to complete our automation story." VMware plans to utilize SaltStack to bring automation deeper into the organization, stretching its reach beyond infrastructure to the entire application stack. In his post. Singh notes that this will include "the software and packages inside virtual machines and containers." He also stresses this move, once finalized, will streamline the deployment and management of on-prem and cloud-based workloads.
What else is new from VMware?
There were more announcements than we can fit in a single blog post. However, a few more that our team felt were worthy of special mention include:
NSX Advanced Threat Protection combines NSX Distributed IDS/IPS with the advanced malware detection and AI-powered analysis capabilities of another recent VMware purchase: Lastline. This solution, which will be generally available this month, promises unprecedented threat response capabilities, including allowing organizations to apply virtual patches beyond the perimeter, to every workload.
VMware vRealize AI Cloud is VMware's acknowledgment that the needs of applications are always in flux. This "self-tuning" cloud service is designed to adjust to the changing needs of modern applications at near-real-time speeds. VMware vRealize AI Cloud will debut in the weeks ahead with vSAN compatibility, with additional use cases to follow.
Workspace Security VDI combines VMware Workspace ONE Horizon with VMware Carbon Black Cloud to better secure today's dispersed workforces. With demand for Virtual Desktop Infrastructure is at an all-time high due to COVID, Workspace Security VDI can help keep remote users safer through behavioral detection while simplifying management through its agentless approach. This solution is now generally available.
NSX-T 3.1 utilizes API-powered routing and multicast functionality to support, among other use cases, large-scale global deployments and disaster recovery services. NSX-T 3.1 will be generally available in the coming weeks.
vRealize Network Insight 6.0 maps the build and function of an organization's network, covering virtual, physical and multi-cloud environments. That information can then be used to spot and work-around performance dips before they occur. VMware vRealize Network Insight 6.0 will be released in the coming weeks.
vRealize Cloud Universal is a hybrid subscription service that seamless transition between vRealize Cloud solutions without the need for multiple licenses. VMware vRealize Cloud Universal is available now.
Next Steps: Continue your digital transformation with the latest from VMworld
As mentioned, these are just some of the announcements to come out of this year's VMworld. If you'd like to learn more about any of the subjects covered in this post – or those we were unable to get to – reach out to our team of data center experts today!
Visit https://www.arrayasolutions.com/contact-us/ to connect with our team now.
Comment on this and all of our posts on: LinkedIn, Twitter, and Facebook.
Follow us to stay up to date on our industry insights and unique IT learning opportunities.