Microsoft to Increase Office 365 Commercial Pricing in 2022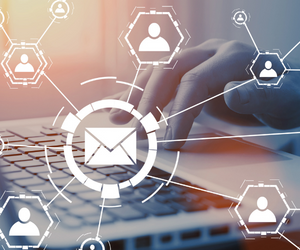 When remote work became the norm in 2020, the need for remote collaboration capabilities became more important than ever. Many employees and organizations are now moving forward with a remote or hybrid workforce and don't plan to look back. Throughout this process, Microsoft continuously reinvested in their products to bring new innovations to users, further enhancing our remote work and collaboration capabilities.
For the first time in 10 years, Microsoft has announced that it will increase the prices of some of its commercial products. Starting March 1, 2022, pricing will be updated to reflect the increased value that these products are delivering to Microsoft customers.
Here are the price increases that consumers can expect:
Microsoft 365 Business Basic: increase from $5 per user to $6 per user
Microsoft 365 Business Premium: increase from $20 to $22
Office 365 E1: increase from $8 to $10
Office 365 E3: increase from $20 to $23
Office 365 E5: increase from $35 to $38
Microsoft 365 E3: increase from $32 to $36
It's important to note that there will be no changes to academic licensing or consumer product licensing.
Are You Taking Advantage of Microsoft 365's New Features & Capabilities?
Microsoft credits this price increase to the various apps and solutions that it's launched over the last decade that enhance the user's efficiency and work experience.
These innovations include:
Communication and collaboration
Microsoft Teams, which was launched in 2017, now has more than 250 million active users. This provides users with the capability to call, chat, host meetings, and collaborate remotely, all of which became even more vital in 2020.
Since then, over 300 new capabilities were launched to further enhance the virtual collaboration experience and Microsoft is continuing to re-invest in this technology to accommodate the workforce's future needs.
Security and compliance
As cyberattacks increase in severity and complexity, Microsoft has added new attack surface reduction capabilities to defend against threats, including ransomware.
New capabilities, such as data loss prevention (DLP), sensitivity labels, and message encryption help organizations maintain the integrity of their data. Further, Content Search, eDiscovery, and core Litigation Hold help businesses and enterprises respond to increasing regulatory concerns.
AI and automation
New AI-powered innovations are allowing companies to be more productive with maps, charts, tables, email-sorting capabilities, and the capacity to translate and transcribe in real-time. AI-powered processes remove countless redundant tasks, allowing employees to focus on what matters most.
Based on the most recent announcements at Microsoft's Ignite 2021 conference, users can expect exciting innovations in collaboration, security, the cloud, and more, well into the future.
Next Steps: Make the Most of Your Licensing
When it comes to licensing, it's important to work with a trusted partner who can make sure you're spending your money wisely.
Organizations should be paying for licensing that provides value to their company, without over-buying for licensing that's not relevant to their needs.
At Arraya, our experts can help you ensure you're using your licensing in a cost-effective manner. Take advantage of our free licensing assessment to help you streamline your budget and get the most out of your investment.
To learn more about Microsoft 365 licensing, contact an Arraya expert today.
Visit https://www.arrayasolutions.com/contact-us/ to connect with our team now.    
Comment on this and all of our posts on: LinkedIn, Twitter and Facebook.    
Follow us to stay up to date on our industry insights and unique IT learning opportunities.