Prepping for Cloud Security in 2022: Is Your Business Ready?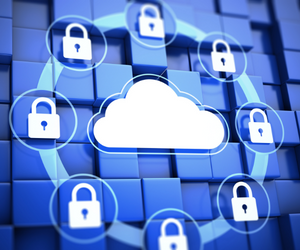 While advancements in technology can make significant improvements in our daily lives, they also increase the attack surface for hackers. Today, everyone has become a target and cyber criminals know they're on a lucrative track. As long as there's money in it for them, they're not slowing down anytime soon.
Implementing new technology has become vital for businesses across the board to remain relevant. Technology offers convenience to customers while allowing businesses to remain competitive, agile, and run more efficiently.
For many businesses and enterprises, the journey to the cloud was suddenly put on hyper-speed throughout the last nineteen months of the pandemic. Migrating to the cloud offers several benefits, including scalability, flexibility, cost efficiency, and more. Remote and hybrid work have now become standard in the workforce. While it's clear that cloud computing is the future, many cloud environments aren't prepared for rapidly developing cyberattacks.  
There are still many unknowns surrounding the cloud and we anticipate that this will be a hacker's main target moving forward.
For those who are already taking advantage of cloud computing, or are planning to: Is your current risk mitigation strategy prepared for the potential risks of a cloud environment? It's time to take an in-depth look at your security posture.  
4 Steps to a Secure Cloud Experience
Cyber security for the cloud is much different than on-premises. While you may have had a robust risk mitigation strategy for your on-premises environment, this will no longer be sufficient in the cloud.
While migrating to the cloud generally offers cost savings, it's also important to recognize the potential financial consequences you may face, should you fall victim to a cyber attack.
When you adopt new tools, you must also adopt new digital security solutions.
If you've already migrated to the cloud, or you're planning to, here's what you'll need to do next:
Reconsider Your Security Settings
The configurations you set up in your on-premises environment won't be available once you're in the cloud, including pre-constructed alerts. For example, if you had an alert set for a potentially dangerous email, this won't populate automatically once you're in the cloud. If you're unaware, you could overlook an avoidable attack.
The cloud requires a completely different tool set. All ancillary security controls that were by default on-premises will need to be reconfigured. This is why it's so important to do a full security and disaster recovery review when using cloud computing.
Understand Your Responsibilities
For on-premises users, data is entirely controlled by their company's IT team. However, operating in the cloud is a shared responsibility between the cloud user and the cloud provider. One of the biggest pitfalls new cloud-users may face is incorrectly assuming all responsibilities fall under the cloud providers' domain. Many business owners are unaware of their own obligations.
In general, the cloud provider is responsible for maintaining a secure infrastructure within its platform. The cloud user is responsible for application encryption, multi-factor authentication, network configuration, and application management.
Classify Your Data
Data should be classified into high, medium, and low sensitivity categories. Data always exists in one of three basic states: at rest, in process, and in transit. Confidential information must stay confidential no matter what state it's in.
You can break down your data classification into four steps:
Plan: Identify data assets, a data custodian to deploy the classification program, and develop protection profiles
Do: Deploy the program and implement enforcement technologies as needed for confidential data
Check: Validate reports to ensure that the tools and methods being used are effective
Act: Review the status of data access and review files and data that require revision
By classifying your data, you can set your access controls to best protect your most important assets.
Manage Access Controls
Access controls allow you to select who has access to your cloud, when, and what they're able to do with that data. Using proper authentication tools, such as multi-factor authentication, will help verify that the user is who they say they are.
By both limiting the amount of people who have access to your cloud and granting specific clearance levels, you can help keep your data secure. In general, you should grant the least number of permissions possible and adopt the Zero Trust security model. This reduces risks related to both malicious actors and careless employees.
Next Steps: Protecting the Cloud with the Right Tools
While ransomware is one of the biggest threats we face today, there's no telling what types of threats we may become exposed to in the future.
The cloud is an in-demand and lucrative target for hackers. With cloud migration, everyone should be prepared to adopt new digital solutions to strengthen their security status.
Businesses have a number of solution options today to tailor to their specific needs, including:
For more information on the future of cyber security, check out the Arraya Solutions 2021 Tech Summit Opening Keynote:
Securing The Future: Unmasking Cybercriminals and the Triple Threat Facing Business and You
Theresa Payton, the first female White House CIO and leading cyber security expert, walks us through some of the largest cybercrime incidents in history and how you can guard yourself from these attacks in both life and work. Theresa's keynote and all of the 2021 Tech Summit sessions can be accessed on-demand here.
It's time to have a conversation about your risk strategy. Contact an Arraya expert today to implement the best available digital solutions to protect your organization.
Visit https://www.arrayasolutions.com/contact-us/ to connect with our team now.
Comment on this and all of our posts on: LinkedIn, Twitter and Facebook.    
Follow us to stay up to date on our industry insights and unique IT learning opportunities.