Service Desk Success: The Essential Role Taking Help Desks to the Next Level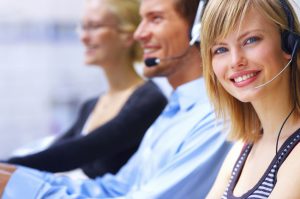 The days of supporting cube-based workers who use only company-owned laptops are a distant memory. For most organizations, the reliance on technology has increased heavily in recent years, a trend that went into warp speed in 2020 as a result of the COVID-19 pandemic. As that reliance increased, so too did the pressure on the Help Desk – making its vital nature even that much more apparent.
Often the unsung hero of an organization's IT function, an efficient Service Desk supports productivity, minimizes disruption, improves customer satisfaction, and controls costs – among other benefits. The most impactful service desks are more proactive and flexible, with the ability to respond to a variety of operational circumstances. They are process-oriented and aim to address everything within the organization's IT policies and guidelines.
But what elements ensure that help desks run at optimal efficiency?
Arraya built a Managed Help Desk service that is tuned to the realities of the modern organization. We've spent considerable time and energy honing this service to create a Help Desk that is more responsive, more nimble, and ultimately, more helpful. One element that has been key to our own service evolution is the addition of Arraya's Incident Coordinators. We checked in with our team to delve into the responsibilities of this role and how it sets help desks apart.
The Role of the Incident Coordinator
The Incident Coordinator functions like a quarterback in football. At a high level, the quarterback's job is to manage the flow of the game. He or she must know the plays, be able to read a defense and execute accordingly. Similarly, an Incident Coordinator manages the flow of requests through Arraya's ticketing system, moving tickets and resources around as needed to deliver on or exceed the expected results. Let's take a deeper look into the responsibilities of the Incident Coordinator and highlight the main benefits Arraya, and by extension, our clients, experience from the addition of this crucial role:
Speed and Efficiency
Throughout their various shifts, Arraya's Incident Coordinators take a hands-on approach to Arraya's ticket queue. They ensure tickets are processed and routed to the correct technicians in terms of specialization, service level, etc. They will also monitor the queue for any tickets that have stalemated or are at risk of breaching a customer's Service Level Agreement. Should they spot such a red flag, the Incident Coordinator will step in and work alongside every level of Arraya's Help Desk infrastructure as needed – from Level 1 up to Level 3 support – to get the wheels turning again.
Communication
Arraya's Incident Coordinators interface with groups outside the Help Desk in order to deliver an outstanding service experience. They may be called upon to connect with members of Arraya's other Managed Services teams to bring additional technological expertise onto a ticket, or with our Customer Experience personnel to open a new line of communication with the customer. Some instances may also require connecting directly with the customer's IT team to get valuable frontline input into a problem or an environment. 
Quality Assurance and Elevated Performance
Arraya's Incident Coordinators audit closed tickets to validate the quality of the services performed. They ensure tickets are being classified, acted upon, and closed correctly, with all necessary steps taken and documented. This latter step is important as it can help speed up future remediation efforts, as well as give customers a greater understanding of an issue. Incident Coordinators will also track how long it took to resolve an issue, whether it was fulfilled during the initial contact, or if escalation was required, etc. These metrics show a baseline of how the Help Desk is performing and can highlight potential opportunities for improvement.  
Next Steps: Connect with a Truly Helpful Help Desk
Arraya's Managed Services for Help Desk is specially designed to address the needs of today's mobile workforce. The service shifts responsibility for supporting your end users over to our experienced and knowledgeable Managed Service team. We work with your existing IT staff to identify and resolve issues quickly to minimize downtime and increase user productivity.
The skill and ROI our team delivers is exemplified by our place on CRN's Managed Service Provider 500 list, in the MSP Elite 150 category – a distinction we've achieved eight years running. This annual list celebrates managed service providers who excel at helping their customers become more efficient and better-suited to thrive in today's high-tech business world.
If you'd like to learn more about the steps Arraya has taken to build a nimble, responsive, next-level Help Desk, check out our new infographic: Building a Truly Helpful Help Desk. You can also reach out to us today to start a conversation.
Visit https://www.arrayasolutions.com/contact-us/ to connect with our team now.
Comment on this and all of our posts on: LinkedIn, Twitter, and Facebook.
Follow us to stay up to date on our industry insights and unique IT learning opportunities.