Tech Overview: Understanding SD-WAN & Its Top 3 Benefits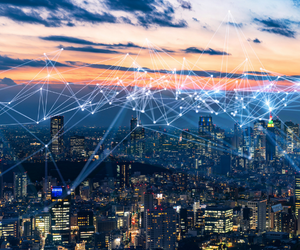 Many aspects of life feel unpredictable these days. However, what we can predict is that a hybrid and remote workforce is here to stay. Organizations are adopting a cloud-first strategy to take advantage of the flexibility and scalability that cloud computing has to offer.  
Cisco reported that 92% of enterprises have already adopted a multi-cloud strategy. However, dedicated MPLS circuits are no longer enough to ensure security and a reliable connection. This will ultimately affect user experience. With flexible work schedules and employees working in various locations, users now expect access to applications whenever and wherever they are.
Previously, your environment could rely on traditional WAN (wide area network). This connected users at the branch or campus with applications hosted on servers in the data center. Now that so many businesses and enterprises are transitioning to the cloud, IT teams are realizing that they're facing some issues:
A poor user experience due to complexity and lack of control
An expanded attack surface due to a multi-cloud environment
WANs were designed for a different era and are not capable of handling the extensive traffic that the cloud brings. This leaves businesses and enterprises at risk.
Enter SD-WAN, a software defined approach that manages WAN. This tech creates an enhanced experience for both customers and employees.
What Does SD-WAN Do?
SD-WAN stands for software-defined wide area network. This networking technology uses a virtualized network overlay to connect and remotely manage branch offices. This allows businesses and enterprises to protect their assets while allowing employees, partners, contractors, and vendors to access applications securely. SD-WAN takes your traditional WAN transports (internet) and runs a dynamic VPN overlay over them.
SD-WAN allows users to extend their visibility into the internet, cloud, and SaaS applications and is the foundation for SASE-enabled architecture.
The Top 3 Benefits of SD-WAN
With SD-WAN, you're not restrained by the traditional methods of routing as this tech has dynamic capabilities. Users can manage connectivity across their WAN from one single dashboard, while enjoying both flexibility and scalability.
There are several useful benefits that SD-WAN provides, including:
Increased Simplicity, Intelligence, & Visibility
SD-WAN simplifies network management, no matter the number of branch locations or the distance. With a single WAN networking solution, SD-WAN can read the tunnel and latency on traffic and provide real time statistics so users can identify issues quickly, with real-time alerts. Further, SD-WAN can automatically re-route traffic as needed with a feature that you simply turn on.
By extending visibility into the cloud, internet, and applications, businesses can obtain and take advantage of real-time data insights.
This transportation independence improves application performance and increases agility. Here, predictability and consistency are a very good thing.
With SD-WAN, you can rely on broadband links. These are more economical then costly MPLS links as you're simply forming tunnels over transport. This gives you the option to get rid of your traditional legacy WAN links or reutilize them.
SD-WAN offers transport independence which increases efficiency, optimizes user experience, and reduces costs overall.
The pandemic has forced networks to provide access to various authorized users anywhere and anytime, all while maintaining security. Connecting multiple clouds over the internet leads to greater exposure to cyber threats.
SD-WAN offers a full security stack built in to safely connect users on any application, whether on-premises or in the cloud.
Next Steps: How to Find the Right SD-WAN Solutions
To learn more, check out our Expert Q&A: Exploring SD-WAN. Chuck Kiessling (Senior Director, Presales Solutions) and Kyle Dillon (Senior Network Solutions Architect), answer the most common questions about SD-WAN and what licensing and purchasing options are available.
For additional guidance on how to determine which SD-WAN solution is right for your business, our Arraya expert networking team can explain solution capabilities and answer any questions you may have. Reach out today to start a conversation.
Visit https://www.arrayasolutions.com/contact-us/ to connect with our team now.   
Comment on this and all of our posts on: LinkedIn, Twitter and Facebook.   
Follow us to stay up to date on our industry insights and unique IT learning opportunities.