Which Cloud Disaster Recovery Solution is Right for Your Company? 4 Points to Consider First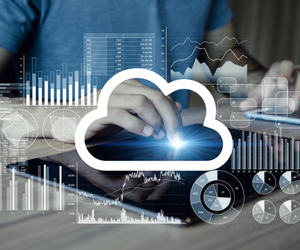 No matter how strong your cyber security position, there will always be a chance your business could fall victim to a cyber attack. Today, cyber attacks lead to loss of critical and confidential information, resulting in significant business interruption costs. A cloud disaster recovery solution is a service that provides organizations with failover capabilities and remote access to their systems and data, should they suffer from a disaster, failure, or cyber attack.
This acts as the last line of defense in securing and providing you with access to your data.
Whether you currently have an on-premise disaster recovery solution in a data center, your workloads are already in the cloud, or you have no recovery solution at all, you're a candidate for transitioning to a cloud disaster recovery solution. This will protect your business, all while accelerating your journey to the cloud.
Before we dive into the cloud disaster recovery solutions available, here are important factors to consider before deciding which solution is right for your business:
Hybrid Cloud Journey: Is your organization still in the planning-phase of cloud migration? Was this recently deployed? Or are you already in a multi-cloud or hybrid environment?
Recovery Point Objective (RPO): This is the maximum acceptable amount of data loss that is measured in time. For example, if the RPO is 30 minutes, data must be backed up every 30 minutes.
Recovery Time Objective (RTO): This is the maximum length of time that is deemed acceptable between a potential failure or attack and the resumption of normal operations.
Data Protection: Both the amount of data and level of protection and retention that your data requires will help determine what solution is best for your business to ensure you're meeting all compliance requirements.
Cloud Disaster Recovery Solutions:
Most companies need a cloud disaster recovery solution. However, there is no one-size-fits-all option. Depending on your business or enterprise's specific needs, budget, and exposure, these are four industry-leading solutions to consider:
Delivered as a SaaS solution, VMware Cloud Disaster Recovery is the last line of defense against a ransomware attack, should all other solutions fail. With this solution, users can confidently respond to an attack and continue to access their data to keep their business running, significantly reducing potential business-interruption costs (which average $250k per hour for enterprises).
This solution allows you to scale your DR environment with a pay-as-you-go simplified pricing model and includes:
Immutable cloud-based snapshot support
Continuous disaster recovery health checks
Non-disruptive testing
2. VMware Cloud Disaster Recovery with Pilot Light
For VMware Cloud Disaster Recovery users, Pilot Light pre-provisions and pre-configures a small initial footprint of hosts. This smaller subset of SDDC hosts is deployed ahead-of-time to recover critical applications with lower RTO requirements than an On Demand approach.
Pilot Light assists organizations in reducing the total cost of cloud infrastructure by keeping a scaled-down version of a fully functional environment running in warm-standby while ensuring that core applications are readily available when a disaster event occurs. This provides an option for administrators to add extra SDDC hosts through Cloud Bursting and failover the remaining applications.
Pilot Light deployments are useful when you want to mitigate the costs of an SDDC deployment with a slightly longer Site RTO, but you still need a low VM RTO/DR Plan RTO for certain workloads.
3. VMware Cloud on AWS & Azure VMware Solution with Site Recovery
VMware Cloud on AWS with Site Recovery is an on-demand disaster recovery as-a-service (DRaaS) solution that's fully managed by VMware and available for those who have deployed a Software-Defined-Data-Center (SDDC) on VMware Cloud on AWS.
This solution protects your workloads both on-premises and on VMware Cloud on AWS with VMware Site Recovery. This service is available on-demand (charged hourly and billed monthly), and through a 1-year or 3-year subscription plan, which are charged upfront.
Azure VMware Solution with Site Recovery is a similar product that is managed by Microsoft and runs on Azure. This can be used from both on-premise VMware to an Azure VMware solution private cloud, or from a primary Azure VMware solution to a secondary Azure VMware solution.
Microsoft's Azure Site Recovery is a native disaster recovery as a service (DRaaS) that offers ease of deployment, cost effectiveness, and dependability.
A number of key benefits include:
It's simple to deploy and manage
It reduces infrastructure costs
It minimizes downtime with dependable recovery
Azure Site Recovery helps your business continue to run applications throughout both planned and unplanned outages.
Next Steps: Secure Your Cloud's Defenses
A cloud disaster recovery solution offers the last layer of protection, should your organization fall victim to a cyber attack. To learn more about which cloud disaster recovery solution fits your business's individual needs, contact an Arraya expert today.
To learn more about cloud security best practices moving forward, check out our recent blog, Prepping for Cloud Security in 2022: Is Your Business Ready?
Visit https://www.arrayasolutions.com/contact-us/ to connect with our team now.
Comment on this and all of our posts on: LinkedIn, Twitter and Facebook.
Follow us to stay up to date on our industry insights and unique IT learning opportunities.