Windows 365: Top Features and Benefits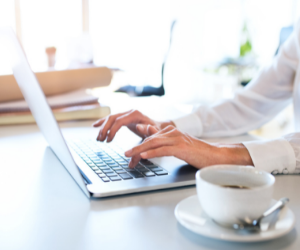 At Microsoft's most recent Inspire 2021 event, Windows 365 was unveiled as a "new category of computing". This solution allows you to manage your desktops through subscription and take the operating system for Windows 10 and Windows 11 (once available) to the Microsoft Cloud.
As much of the workforce continues to log on remotely, this will provide employees with full use of all apps, data, and settings whether on personal or corporate devices. We checked in with Arraya's experts to uncover the top benefits Windows 365 users can look forward to.
With Windows 365, users can expect:
Flexibility for Employees
As Windows 365 will work on any modern web browser or through Microsoft's Remote Desktop app, users can access Windows from their PC, Mac, iPad, Android device, and more. This allows users to take advantage of a hybrid work model in which teams are both working from home and on-site. Whenever and wherever they log in, they won't lose any of their settings or configurations. This new solution helps organizations who may not have the IT staffing expertise to support virtual work now take advantage of a hybrid work option.
Secure Hybrid Work
Windows 365 stores information on the cloud, not on the device, and implements the principles of Zero Trust. Each access request is fully authenticated, authorized, and encrypted before access is granted.

Microsoft Endpoint Manager's combined Configurations Manager and Intune solutions provide a great platform for supporting Windows 365 in a Hybrid configuration. Here, the Windows 365 experience can potentially be managed using GPO. While this remains to be tested, there is support for configurations in Azure Virtual Desktop when using a hybrid configuration.

This functionality is enabled by the Azure cloud components we've come to know and appreciate. These capabilities built from Azure Virtual Desktop, Azure Active Directory, and Microsoft Intune, have been steadily introducing new desktop support capabilities that will be further enhanced by Windows 365.
Protected Investments Through a Subscription Model
Previously, users faced the costs of refreshing a dated fleet of technology, tracking down computers that weren't turned in by employees, or standing up an on-premises VDI solution. As a subscription, users will always have access to the latest features, fixes, and updates.

Maintaining the configuration can now be traded into a simple subscription model that can be scaled, distributed globally, and managed directly from the Microsoft Cloud using Microsoft Endpoint Manager.  

In shifting these resources to the cloud, users can protect their investments by ensuring that the hardware specification will be Windows 11 compliant and ready to provision when Windows 11 is available. Based on the information provided by Microsoft to date, there may be a firm requirement to have a stricter hardware specification for Windows 11 than that of Windows 10.

As the workforce continues to grapple with the pandemic, there are no signs of turning back from a hybrid work model. Windows 365 provides users with the flexibility to work from the device of their choosing, all while providing their employers with the security they need to ensure their organization's data and information will be safe.
Next Steps: Getting Started with Windows 365
For Windows 365, there will be multiple pricing and configuration options for users to choose from while meeting all security and scaling requirements when managed by Microsoft Intune.
Due to high demand, there is currently a waiting list for a trial license to begin exploring Windows 365. In the meantime, Arraya can also assist with any questions you may have and provide guidance to determine the needs of your individual organization and how to get started.
Contact one of our experts today to start a conversation.
Visit https://www.arrayasolutions.com/contact-us/ to connect with our team now.
Comment on this and all of our posts on: LinkedIn, Twitter, and Facebook.
Follow us to stay up to date on our industry insights and unique IT learning opportunities.