A Closer Look at Business Impact Assessments (BIA)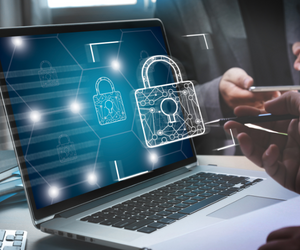 In late February, our Cyber Team put together a blog highlighting the various types of security assessments. As nearly every industry relies on technology in some form, most businesses must factor cyber compliance into their strategic plan. Those who gather consumer PII (personally identifiable information) and process payments must follow strict compliance regulations to ensure that information is being handled appropriately and protected.
These security assessments provide a way for companies to test, monitor, improve, and report on their security posture. Whether they're needed for internal reporting, security compliance, or to monitor for vulnerabilities, these assessments are an important part of keeping your business secure.
For many organizations, the first security assessment they should consider is a Business Impact Assessment or BIA. In this blog, we'll dive deeper into this type of assessment to outline what this entails, when it should be completed, and how organizations can best utilize the results.
What is a Business Impact Assessment? 
A Business Impact Assessment is conducted to predict the consequences for a wide variety of failures and scenarios. For the sake of this blog, we're going to focus on IT Business Impact Assessments.
An IT BIA identifies and prioritizes IT system components (applications and technology) by correlating them to the mission/business processes that the IT system supports. This information is then used to characterize the impact on the process, should all or portions of the IT system be unavailable. The IT BIA also identifies supporting resource dependencies and establishes recovery time targets.  
In short, this assessment provides businesses with data to help them prioritize which functions are the most important and should be addressed first, should there be a disaster.
This assessment can help minimize the impact of business function and process disruption by:
Identifying IT recovery options
Eliminating confusion regarding IT recovery priorities
Identifying IT recovery capability gaps
Identifying inaccurate IT recovery program scope
Identifying justifications for IT preparedness budget
When should a BIA be Completed? 
A BIA should usually be completed before any other security assessments, such as risk assessments or penetration tests.
A BIA is not a one-time practice as it provides metrics for a single point in time. A BIA should be completed regularly to consistently monitor your security posture. It's recommended that a BIA is conducted at least every other year, if not annually.
How to Prepare for a BIA Assessment? 
Prior to beginning the BIA, it's important to have clear objectives. What is the end goal? What KPIs will help you determine whether that goal is achieved? Who should be involved in this project team?
Next Steps: Protect the Future of Your IT Environment with a BIA Assessment 
Many organizations seek to complete a BIA assessment to simply check a box and satisfy compliance regulations. However, these assessments offer an important, in-depth look at your business's ability to survive a potential outage or cyber attack.  
A BIA assessment, coupled with a risk assessment, penetration test, or a tabletop exercise, will allow your business to make informed, data-driven decisions in your cyber risk management plan. Today, businesses must be on high alert due to the cyber attack landscape and take all precautions to protect themselves.  
To learn more about Business Impact Assessments, get in touch with our Cyber Team. One of our experts can answer any questions you may have or help you get started. Reach out to start a conversation today.
Visit https://www.arrayasolutions.com/contact-us/ to connect with our team now.
Comment on this and all of our posts on: LinkedIn, Twitter and Facebook.    
Follow us to stay up to date on our industry insights and unique IT learning opportunities.