Cisco's New Meraki & Catalyst Integration Capabilities Provide Streamlined Management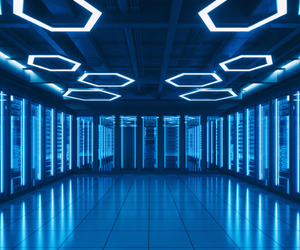 The future of modern business is in the cloud. Cloud-based applications provide increased flexibility, scalability, and cost-savings. To take advantage of these benefits, many businesses and enterprises heavily rely on two of Cisco's most popular offerings: Meraki, Cisco's cloud-management network offering, and Catalyst, Cisco's brand of access switches to manage their environment
These two offerings have very different, but necessary use cases. Previously, IT administrators had to manage Meraki and Catalyst separately from two individual platforms, resulting in double the work.
In Cisco's continued efforts to bring the benefits of cloud managed networking to the masses, Meraki and Catalyst have now been integrated.
Upon this integration, users will now be able to perform cloud management for Catalyst switches within their Meraki dashboard. This news will likely excite network engineers everywhere who are seeking to take advantage of a single pane of glass management tool. This integration will provide enhanced visibility and control without the need for additional manpower.
The integration of Catalyst and Meraki is a big step forward in reducing the complexity of cloud computing.
Additional Cisco Catalyst Integration Capabilities
As Cisco continues its efforts to revolutionize the enterprise edge, there are additional Cisco Catalyst integration capabilities users can take advantage of.
The Cisco Catalyst 9000 series offers the most widely deployed switches in enterprise campus and branches. These switches provide critical software innovations to address the Cisco customer's growing requirements across security, mobility, IoT, and cloud services.
In addition to Catalyst's recent integration with Meraki that we outlined above, there have been three additional cloud integrations that provide reliable customer experiences at scale:
This software provides a 360-degree view of your internet and WAN, browser synthetics, end-user monitoring, and internet insights. A system of intelligent agents are hosted on Catalyst 9000. These perform cloud-based monitoring of connectivity across the LAN and WAN.
This cloud-based location services platform provides the vital link between the data available in your physical space and the insights that help you create a workplace that is safe, smart, and seamless.
The integration of the DNA Spaces IoT gateway on Catalyst 9000 switches created the first unified wired and wireless indoor IoT platform.
Cloud Managed DDI with NS1
This solution provides a software-based service that delivers DNS, DHCP, IPAM, and traffic steering. With NS1, applications connected with users and devices at the distributed edge to enable enhanced application performance. This solution delivers scalable network services on premises, at remote branch locations, in the data center, and across cloud platforms.
NetOps and DevOps teams can easily integrate network services into their development and operations workflow.
Next Steps: Build an Agile Networking Portfolio
Cisco's latest offerings continue to provide the unmatched power of the cloud while reducing complexity. Unifying Catalyst, the #1 offering in networking infrastructure, with Meraki, the #1 offering in cloud managed networks, provides users with the capability to manage the full spectrum of their operational models.
With the right partner, you can confidently evolve your IT strategy to meet today's changing demands. This will allow businesses to incorporate the many benefits of cloud computing without impacting the ability to deliver services to end users.
To learn more about Cisco's latest offerings, contact your Arraya account executive today.
Visit https://www.arrayasolutions.com/contact-us/ to connect with our team now.    
Comment on this and all of our posts on: LinkedIn, Twitter and Facebook.    
Follow us to stay up to date on our industry insights and unique IT learning opportunities.