Dell Technologies World 2022 Recap: Securing, Managing & Harnessing Your Data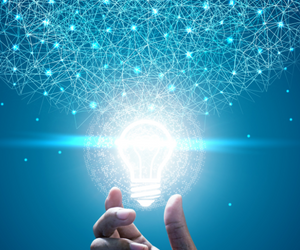 Dell Tech World 2022 kicked off last week. While virtual events were still offered, over 5,500 people attended in-person in Las Vegas for the first time since 2019. The event offered over 150 breakout sessions, hands-on labs that explored the latest technologies, interactive sessions with Dell's leading technology experts, and more.
Coming off of Dell's record full-year revenue of 101.2 billion (up by 17%), the energy was high as professionals connected for the first time in years.
Among the games, entertainment, and installations, there were numerous announcements that may impact your business moving forward.
With a focus on the future of technology, there was a heavy emphasis on data from multiple perspectives. From the hybrid multi-cloud to new data recovery measures, the theme was rapid innovation in how we organize, store, use, and protect data.
As a few of Arraya's experts were in attendance, here are the announcements that stood out to us:
New Cybersecurity Apex-as-a-Service Offering:
In its aim to help customers reduce the overall downtime of a cyber attack, Dell announced its latest offering: Apex-as-a-Service Cyber Recovery.  
This offering will include the hardware, software, and services you need to protect your critical data. For those who don't have in-house expertise, this solution simplifies the recovery from a cyber attack and removes the operational burdens so users can instead focus on their strategic objectives. Users will be able to manage their environment and complete testing cycles to ensure the recovery will be ready should they fall victim to an attack.   
With a secure Dell-managed vault, user data is properly identified, isolated, and the vault is scanned for any potential abnormalities.
This is now available for channel partners and customers in the US with global plans later this year.
Dell PowerProtect Cyber Recovery for Microsoft Azure
This is a new service that protects and isolates critical data from cyber threats by deploying an isolated cyber vault in the Azure public cloud. With Dell PowerProtect Cyber Recovery for Microsoft Azure, users can rely on a vault that provides physical and logical separation of data and immutability for the highest level of security. This maximum control of data coupled with a secure cloud environment provides multiple options for recovery post-attack.
This will be available globally in the second half of 2022.
CyberSense for Dell PowerProtect Cyber Recovery for AWS
CyberSense for Dell PowerProtect Cyber Recovery is meant to act as an organization's last line of defense against cyber attacks. This offering will implement machine learning to find corruption within your data with 99.5% confidence and detect suspicious changes within your core infrastructure.  
This is fully integrated with the Cyber Recovery offering for ransomware protection. Once you're aware that backup data may have been compromised via CyberSense, you can effectively diagnose, recover, and help avoid business interruption costs.
This will be available globally in the second half of 2022.
Dell & Snowflake Partnership for Cloud, Data Storage
Dell recently announced that they're partnering up with Snowflake, a cloud data analytics company, to connect data from Dell's storage portfolio to the Snowflake Data Cloud.
This will give customers greater flexibility through operating in multi-cloud environments, help users meet data sovereignty requirements, and turn more data into insights. With the ability to derive insights from data no matter where it resides, this partnership with Snowflake eliminates these silos so businesses can gain more value from their data.
Dell and Snowflake will pursue a joint go-to-market effort in the second half of 2022.
Project Alpine
It was announced that Dell is working towards Project Alpine, which will be Dell's answer to the challenge of providing consistent operations from on-prem to multiple clouds.
This is Dell's future hybrid cloud storage strategy in which all of Dell's storage software (block, file, and object) will be brought to the public cloud. This will allow users to combine the storage capabilities of Dell's enterprise data services with the features of major hyperscalers, like analytics and AI.
No time frame has been provided for Project Alpine's release to date.
PowerStore to Support Native Metro Sync
As one of the many new software enhancements that Dell announced, PowerStore, Dell's popular all-flash data storage appliance, will now support native metro synchronous block replication.
This provides a highly available shared storage environment across sites at no additional cost to existing PowerStore customers. Users will be able to protect any workload within the PowerStore solution all through software-based capabilities.
Next Steps: The Future is in Your Data 
As businesses become more data driven, data protection and insights are top of mind.
As higher quantities of data are being collected, managing it has become unnecessarily complicated. Dell's emphasis on the hybrid multi-cloud is aimed to help customers better manage their data centers so they can draw insights from this data while taking advantage of increased security and simplified recovery processes.
To learn more about Dell's latest offerings, contact an Arraya expert today to start a conversation.
Visit Contact Us – Arraya Solutions to connect with our team now.  
Comment on this and all of our posts on: LinkedIn, Twitter and Facebook.  
Follow us to stay up-to-date on our industry insights and unique IT learning opportunities.