Microsoft Ignite 2022 Round-Up: Here's What You Missed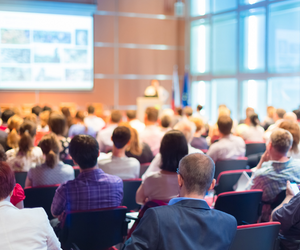 Microsoft's annual conference, Microsoft Ignite, took place in mid-October. This event gathered industry experts, tech professionals, and enthusiasts for technical training, breakout sessions, keynotes, and more. The event was held both in person in Seattle, Washington, and virtually with more than 200,000 people tuning in.
Microsoft has compiled all the Microsoft Ignite 2022 news into one, useful resource: Microsoft Ignite Book of News. This year focused on the many ways Microsoft is aiming to help customers make the most of their technology investments.
For those of you looking for a quick debrief, this blog outlines all the Microsoft Ignite 2022 highlights we're most excited about.
All Things Azure: Enhancing the Hybrid Work Experience
Several new updates, features, and more were announced, including:
Microsoft Intelligent Data Platform has added the Partner Ecosystem, which is a selection of complementary and integrated partner solutions to help customers accelerate their data integrations and value creation.
Azure Arc-enabled SQL Server will now allow customers to take advantage of a single sign-on experience that integrates with Azure Active Directory and improves security and monitoring with Microsoft Defender.
Azure Automanage is now available for Arc-enabled servers and new capabilities will further automate the configuration and management of servers, including:
Applying enhanced backup settings and different auditing modes for the Compute Server Baselines
Specifying custom Log Analytics Workspace and Azure tags to identify resources based on settings relevant to an organization
Support for Windows 10 VMs
Support for enabling Microsoft Antimalware
Azure Premium SSD Disk Storage is now generally available and will allow customers to improve their storage systems' price performance. This offering is ideal for apps requiring high performance levels for mission-critical workloads without the need to increase storage capacity.
Azure Monitor has new capabilities and features, including:
Predictive auto scale for Virtual Machine Scale Sets which allow users to leverage machine learning to manage and scale Azure Virtual Machine Scale sets resources
Azure Monitor Log has been updated to enable cost optimization so users can ingest logs at a fifth of current ingestions costs and archive them for up to seven years
Azure Monitor Agent (AMA), which collects telemetry data and replaces Log Analytics, now has an agent migration tool to provide guidance and automation to support migration from the legacy Log Analytics agents to AMA
Azure Domain Name System (DNS) private resolver is a new feature in Azure Networking. This is a cloud-native, highly available, and DevOps-friendly service that resolves and conditionally forwards DNS queries from a virtual network, on-premises, and to other target DNS servers without the need to create and manage a custom DNS solution.
Azure Hybrid Benefit is being expanded to enable Software Assurance customers to reduce their costs by:
Running AKS on Windows Server and Azure Stack HCI at no additional cost with Windows SA and Cloud Solution Providers (CSP) subscriptions
Getting Azure Stack HCI at no additional cost with Windows Server Data SA
Windows admin center is now available within the Azure portal so users can configure, troubleshoot, and perform maintenance tasks with the familiar UI
A new price offering for is now being launched in late October, called Azure savings plan for compute. This will allow customers to save across select compute services globally by committing to spend a fixed hourly amount for 1-3 years.
Power Platform's Power Automate Streamlines Busy Work
Power Platform can now use natural language to enable users to describe what they want to automate. AI will then build the flow for them and provide it as a suggestion. The user can then set the appropriate connectors, then finalize it.
Power Automate is also introducing new ways to deploy robotic process automation (RPA), including:
An automation Center of Excellence (CoE) starter kit
Power Automate expressions by example, which will allow users to provide an example of how they want their data returned to a flow
Native Power Automate integration within Excel will provide access to the Automate menu and Excel-specific templates
Microsoft Defender for Cloud Focuses on Hybrid & Multi-Cloud Environments
Microsoft focused on new capabilities that allow businesses to take advantage of hybrid and multi-cloud environments without sacrificing security with new capabilities, including:
Microsoft Defender for DevOps: This new solution provides visibility across multiple DevOps environments to centrally manage DevOps security, strengthen cloud resource configurations in code, and help prioritize remediation of critical issues in code
Microsoft Defender Cloud Security Posture Management (CSPM): This will build on existing capabilities to deliver integrated insights across cloud resources, including DevOps, runtime infrastructure, and external attack surfaces to reduce recommendation noise
Microsoft cloud security benchmark: This comprehensive multi-cloud security framework maps best practices across clouds and industry frameworks, enabling security teams to drive compliance
Expanded workload protection capabilities: Defender for Servers will now support agentless scanning and an agent-based approach to virtual machines in Azure and AWS
Windows 365 Keeps Growing
Windows 365 has expanded with new products and updates, including:
Windows 365 Government has a new offering for Government Community Cloud and Government Cloud High organizations, allowing U.S. government contractors to securely stream their Windows apps, data, content, and settings from the cloud to any device
Windows 365 app: This will provide a direct path to Windows 365 from the taskbar or Start menu
Citrix HDX Plus for Windows 365: This helps IT teams deliver support for a broader range of endpoint devices and peripherals, advanced security, and policy controls
Microsoft 365 Enhances Collaboration
Microsoft Teams introduced new mesh avatars that will offer flexibility and choice in how users present themselves in Teams meetings without having to turn on their camera. Users can select from hundreds of customizable options to best represent themselves.
Cisco and Microsoft have teamed up to make Teams meetings available natively across Cisco meeting devices. These will be managed in the new Teams Rooms Pro Management Portal and Cisco will connect the devices to the Cisco Cloud Control Hub as an optional add-on.
Microsoft Places is helping to reimagine the hybrid workspace as a new app that will connect virtual and physical spaces to drive increased connections, engagement, and productivity. This app will provide a dashboard view of which days employees will be in the office, an indication of their location (in the office or remote), and the ability to see workspaces other users have booked.
Next Steps: Take Advantage of the Latest Hybrid Work Capabilities
This year, Microsoft focused on ways customers can do more with less, which is an important initiative for businesses in today's climate. It's all about working smarter and making your investments in your technology go the extra mile.
To take advantage of Microsoft's latest offerings, contact an Arraya expert who can help you determine how to optimize your organization's digital landscape and take advantage of the technology you're already using.
Visit https://www.arrayasolutions.com/contact-us/ to connect with our team now.
Comment on this and all of our posts on: LinkedIn, Twitter and Facebook.
Follow us to stay up to date on our industry insights and unique IT learning opportunities.