Microsoft's Power Platform: How These 4 Products Are Ready to Modernize Your Business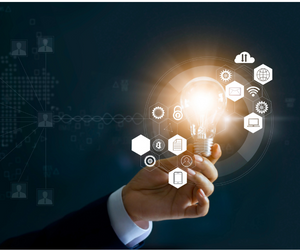 Technology has the power to transform a business. However, many businesses aren't taking advantage of the features that are available with the licensing they're already paying for.
Microsoft's Power Platform is a collection of products that grants users the capability to enhance their productivity, innovation, and collaboration through low-code tools. This line of business intelligence application development and connectivity software provides a low code solution. This means businesses no longer need a professional developer to stitch together applications, automations, and integrations.
For any Dynamics 365, Office 365, or Azure users, you likely already have access to Power Platform. The question is: Are you using it?
Power Platform is made up of four components that allow organizations to modernize their business practices on their own, no matter their IT experience. In this blog, we'll break down these four components, what they do, and how your business can start taking advantage of something you probably already have.
Power BI 
Power BI is an analytics and dashboard tool that empowers businesses to collect, utilize, and review their data.
With Power BI, users can:
Transform data into visuals that can be shared with colleagues on any device
Collaborate and share customized dashboards and interactive reports
Visually explore and analyze data – on premises and in the cloud – all in one view
Scale across your organization with built-in governance and security
This is available as both Power BI Desktop and Power BI Service:
This is a free, downloadable application that can be installed on your computer. This complete data analysis and report creation tool is used to connect to, transform, visualize, and analyze your data.
This is a software-as-a-service which supports report editing and collaboration for teams and organizations. You can connect to data sources in the Power BI service as well, but modeling is limited. Power BI Service is used to create dashboards, create and share apps, and analyze data.
This data visualization capability allows users to present data in customizable ways, providing businesses with insights that enable fast and informed decisions.
For more information on leveraging your data, check out our 2021 Tech Summit Session, Power BI Dashboard Primer: How to Display Native O365 Data in Power BI. Here, we define a use case of Power BI to demonstrate how you can begin leveraging your data. Contact us to learn more and get started.
Power Apps 
Power Apps is a low code solution to build custom applications. While this advanced functionality was previously only available to professional developers, now anyone can build professional-grade apps that modernize processes and resolve pain points. However, for those who don't have the time to dedicate to building their own apps, Arraya's experts can build yours from the ground up or assist you throughout the process.
Your teams can begin building and launching apps right away using prebuilt templates, drag-and-drop simplicity, and quick deployment – then roll out improvements as needed. In addition, professional developers can access these tools to seamlessly extend app capabilities with Azure functions and custom connectors to proprietary or on-premises systems.
The benefits of Power Apps can include:
Creating applications that enable business transformation and improved business outcomes
More advanced and faster decision making due to improved access to information
Increased employee satisfaction as users have more control over their work due to the ability to create applications that increase efficiency
Secure applications that tie into Azure Active Directory and Microsoft's security solutions
With Power Apps, the average cost to develop an application is 74% less and eliminates the need for vendor license costs.
Watch our 2021 Tech Summit Session, Citizen Development: Build a PowerApp in an Hour, to learn more about building and launching your own custom, low-code apps. Don't have the time? Contact an Arraya expert and we can handle the process from start to finish for you.
Power Automate  
Power Automate provides users with the capability to streamline repetitive tasks and paperless processes through process automation.
In every business, process, and workflow, there are countless mundane, time-consuming tasks that are still manual. With Power Automate, they don't have to be. This empowers everyone to build automated processes using low-code, drag-and-drop tools, and hundreds of pre-built connectors.
Automated processes boost efficiency, and with AI Builder, users are provided the capability to create document automation, process approvals, detect images and text, and create with prebuilt models.
Process automation can be done in two ways:
Robotic Process Automation (RPA):
Known as "Digital Workers," RPA records and repeats a set of demonstratable actions performed by an end user. These automations span multiple applications at the desktop level that usually require manual intervention.
If an app is older or not natively cloud-based, RPA scripts these desktop functions and then screen scrapes them to have the capability to do these tasks for you.
This is a re-engineering of existing processes by leveraging software, integrating systems, and optimizing workflows.
The amount of time that is spent building automation is an excellent investment in comparison to the amount of time that's wasted on these manual tasks. Whether you're starting out with a completely manual process, or your workflow is already partially automated, you can involve Power Automate to bring your workflow to full automation.
Watch our webinar, Simplifying HR Processes with Power Platform, to see how Power Automate works in action. Here, we define a use case in which we automate HR onboarding and offboarding processes for new users. Does your business face manual tasks that should be automated? Contact us to learn more about how we can help.
Power Virtual Agent 
Power Virtual Agent provides users with the capability to rapidly respond to customer and employee needs by building intelligent virtual agents and chat bots that use AI to provide data entry. No coding is necessary.
With Power Virtual agent, users can take data and migrate this from one application or system to another as they're all built on the same platform within the Microsoft stack.
These chatbots, which can be integrated with products and services, can quickly resolve common issues and answer questions at any time. There's no need for code or AI expertise and users can choose from hundreds of pre-built connectors. Power Automate allows users to create custom workflows and Microsoft Bot Framework creates complex scenarios.
Using AI and data-driven insights, your business can build smarter bots with rich, personalized conversations.
Next Steps: Enhance Your Capability, Productivity, and Innovation with These Low-Code Tools 
It's time to adapt and resolve the challenges that your business faces every day. Power Platform provides users with the opportunity to take tech into their own hands. These low-code platforms cut out manual tasks, streamline your processes, and allow your employees to focus on the business goals that matter most.
If you're an Azure, Dynamics 365, or Office 365 user, are you taking advantage of these capabilities? Whether you're looking to integrate a chat bot or build a custom app, Arraya is available to assist you. From offering guidance to handling the entire process from start to finish, our experts are here to help.
To learn more about creating solutions that accelerate your business, contact an Arraya expert today.
Visit https://www.arrayasolutions.com/contact-us/ to connect with our team now. 
Comment on this and all of our posts on: LinkedIn, Twitter and Facebook.  
Follow us to stay up to date on our industry insights and unique IT learning opportunities.