Planning a SIEM Migration? Here are 4 Tools to Consider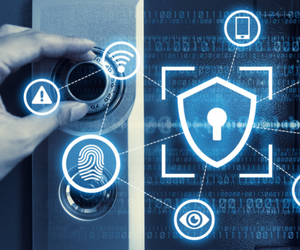 In recent years, the conversation around security has shifted. As cybercrime has reached an all-time high, organizations have to be ready to identify and react to threats before they can cause disruption.
Security Information and Event Management (SIEM) is a security solution that will log data from security-related events, identify abnormalities, and generate alerts when appropriate to address possible security threats. 
A SIEM security solution provides your business with the ability to filter and manage an enormous amount of security data. However, some organizations with an existing SIEM solution may now be looking to expand their capabilities or migrate to a more enterprise solution.
The best security information and event management providers will:
Scale easily and provide rapid searches
Offer integrations with a vast array of third-party platforms
Afford easy-to-build parsers
Extend backup by a large library of vendor-supported native partners
Not tie you into a limited agent for event log collection
Is your SIEM technology providing you with all of these capabilities? If not, it's time to migrate to a new SIEM provider.
This blog will outline some of the best SIEM solutions available to help you begin planning your migration.
Critical Capabilities for Security Information & Event Management & How to Ensure a Successful Deployment
Not all SIEM solutions and teams are created equal. Your SIEM technology should provide reliable threat detection for security events across your applications, network, endpoints, and cloud environment.
If you're unhappy with your current SIEM cloud app security and you're seeking a SIEM alternative, here's how you can ensure you select the right tool moving forward:
Build multidisciplinary SIEM management teams
Representatives from every facet of an organization, technical and non-technical, should be included in the rollout of a SIEM and in the ongoing management and optimization conversations.
Define "use cases" to focus efforts
Configure your SIEM to monitor only the data streams deemed most actionable and most mission-critical, using your organization's core philosophies and objectives to guide the way.
When querying large swaths of data stored within a SIEM, specificity is key. Refine searches by both eliminating data you aren't looking for and narrowing them to what you are looking for.
Make SIEM optimization a standing meeting
Regularly review the results that your SIEM is providing. This should be done with various stakeholders to ensure they continue to reflect the priorities and solutions used by each team. It may be best to make certain changes to SIEM configuration as soon as an environment changes rather than waiting for the next meeting in a sequence.
Confirm regulatory obligations & plan accordingly
Many regulations won't require years of searchable SIEM data. Instead, they can be met with just 90 days of logs. Confirm the exact extent of your obligation in order to keep storage costs down and keep data levels manageable.
Start small and gradually expand
Focus on select key areas at the start and gradually expand as your team grows more comfortable with either the technology itself or the team that you're partnering with to help manage your SIEM.
Looking for a SIEM Alternative? Consider These Top Security Information & Event Management Tools
Due to the sheer volume of cyber-attacks that businesses experience today, the best security information and event management platforms will juggle the balance of protecting your organization from alert fatigue and making sure you don't miss the alerts that really matter.
IBM QRadar
IBM QRadar on Cloud was named a leader in the 2022 Gartner Magic Quadrant for the 13th time for its strong analytics and customization options.
IBM QRadar's architecture provides:
Real-time security insights, including alerts into and the management of incidents
Unified search operations via XDR and automated processes for greater accuracy and efficiency
A secure attack surface across endpoints, networks, and cloud workloads
Consolidated data from all of your existing security solutions
As the persistence of cyber-attacks means security teams are forced to sift through countless incidents and alerts, QRadar's incident forensics prioritizes high-fidelity alerts to ensure that no threat slips through the cracks.
Arctic Wolf
For those seeking a Managed Detection & Response solution while fulfilling your log source and retention needs, Arctic Wolf can deliver.
As an MDR provider, Arctic Wolf will allow your organization to:
Develop greater insight into your security posture with broad visibility, 24×7 monitoring, and advanced threat detection
Ensure threats are contained with managed investigation and guided response
Learn from incidents and make sure they don't happen again with custom rules and workflows that will harden your security posture
As Arctic Wolf's SIEM tool is built into their MDR solution, their platform analyzes your security data, and their experienced team investigates any suspicious activity so your organization doesn't have to.
Microsoft Azure Sentinel
As Microsoft security is based on decades of experience, Azure Sentinel managed service was named a leader in the 2022 Gartner Magic Quadrant. This is delivered as SaaS via Azure's data centers.
Managed Azure Sentinel, a cloud native SIEM, provides
Highly integrated security products
Fast and continuous increases in functionality
Usability and growth so you can scale across all users
The ability to configure several conjoined Sentinel instances for complex environments
Artificial intelligence makes threat detection smarter and faster so your organization can detect threats that may have previously gone unnoticed.
Rapid7
Rapid7 was named a challenger in the 2022 Gartner Magic Quadrant and offers InsightIDR, which unifies SIEM, UBA, ABA, NTA, and EDR with your existing network and security stack.
Like Arctic Wolf, Rapid7 also includes MDR as a part of its offering and provides:
United risk and threat detection
Cloud risk management across your entire threat landscape
Accelerated detection and response across your attack surface
With InsightIDR via Rapid7, you won't waste time chasing false alerts or become desensitized to the ones that really matter.
Next Steps: Plan Your SIEM Migration with an IR Readiness Discovery Session
Working with a SIEM is a big job and Arraya can help. Our team can partner with you to ensure your SIEM is fully optimized and operational.
We'll walk your team through a custom-built scenario designed to validate and refine its focus and configuration. Understanding your specific security issues and risks will allow us to help you select the right SIEM tools to ensure your data results in meaningful security actions.
Contact one of our Arraya Cyber Team experts today to learn more.
Visit https://www.arrayasolutions.com/contact-us/ to connect with our team now.
Comment on this and all of our posts on: LinkedIn, Twitter and Facebook.    
Follow us to stay up to date on our industry insights and unique IT learning opportunities.