Safeguard Data & Bolster Incident Response Capabilities with Cohesity FortKnox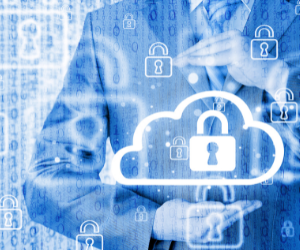 While cyber attacks in general remain top of mind for IT teams and CIOs, ransomware continues as the true stand out. No security measures are 100% effective in preventing ransomware, which is why we put such a focus on hardening your data backups at Arraya.   
Without a secure, fast, and reliable backup system in place, your business could run into issues when the time comes to recover your data. In short, your backup plan needs to work (fast) when called upon.
Cohesity, a leader in next-generation data management, aims to address both the security of data backups and their reliability with its latest solution, Cohesity FortKnox. This software as a service (SaaS) data isolation and recovery solution will play a crucial role in helping businesses reduce the impact of ransomware.  
What Does FortKnox Do?
Backing up your data has an enormous impact on your business's ability to recover from an attack. However, the security and strength of backups significantly vary. As your network, endpoints, and environment are all susceptible to an attack, your backups are also a key target for malicious actors.
While ransomware is certainly the most talked about form of data disaster, there are many ways data can be lost. From accidental deletions to insider threats, a data backup plan protects against more than ransomware alone.
As a SaaS based solution, FortKnox improves cyber resiliency overall. This provides an immutable copy of your data in a Cohesity-managed cloud vault which acts as a secondary layer of protection against ransomware, among other threats. This provides businesses with the ability to confidently recover from attacks.  
The 4 Main Benefits of FortKnox:
As the technology industry continues to face skill gaps while managing complicated data vaults, FortKnox provides a more straightforward and accessible approach to overcome these obstacles.
Here are the key benefits users can expect from FortKnox:  
Secure Virtual Air Gap
Previously, the only way to get a true airgap was to leverage tape. However, this can be very slow to recover from (possibly a few days), which halts your business's ability to respond to an attack. FortKnox keeps data secure via a virtual air gap that is achieved through physical separation, and network and management isolation.  
Data Immutability
With FortKnox, your data will be completely immutable, meaning it can't be changed or tampered with. This is done by employing a rolling black out window that creates the virtual air gap, striking the balance between data security and agility. The immutable data can be recovered to your primary location, or to another location of your choosing.
Increased Data Security & Access Controls
FortKnox is built on Zero Trust security principles. Beyond this, FortKnox is part of Cohesity Threat Defense architecture and includes role-based access control (RBAC), encryption, multi-factor authentication (MFA), a WORM lock policy, and requires the approval of at least two employees for any critical actions. Further, ransomware detection is done at the primary back up location to ensure the vaulted copy is clean.
Cost Savings & Simplicity
The pay-as-you-go consumption model lowers costs as organizations can simply connect, vault, and recover their data. The self-service data vaulting and recovery has customizable protection policies. Further, the pay-as-you-go service dramatically simplifies operations and the single pane of management provides organizations with a centralized dashboard with a clear view of global data vaults.   
Next Steps: Reduce the Impact of Ransomware
As cybercrime tactics become more inventive and malicious actors seek to involve cyber insurance carriers, targeting backups is a lucrative business. You must ensure your data will be there when you need it and that it will be easily accessible. Even if you have a secure back up, it's not going to be helpful when it takes days to access.
Cohesity FortKnox can help your business reduce the overall impact and effects of ransomware attacks which aren't going to slow down anytime soon.
To learn more about FortKnox and backup hardening in general, contact us to speak with an Arraya Expert who can help you determine how to address your individual challenges.
Visit https://www.arrayasolutions.com/contact-us/ to connect with our team now.    
Comment on this and all of our posts on: LinkedIn, Twitter and Facebook.    
Follow us to stay up to date on our industry insights and unique IT learning opportunities.