VMware News: End of General Support Dates to Take Note Of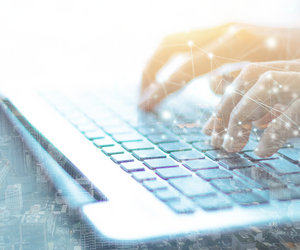 Spring cleaning is upon us and that includes your IT environment. Now is the time to take account of your existing solutions, platforms, and networks, and get organized.
In this blog, our Hybrid Infrastructure team got together to create a list of VMware software that will be reaching it's end of support dates in 2022.
With an advanced plan in place well ahead of these dates, your business will be able to make the right decisions for your environment at the best cost.
Planning Ahead for 2022: End of General Support
The general support phase of a product begins on the date of general availability. During this phase, VMware provides maintenance updates and upgrades, bug and security fixes, and technical assistance for the product. Once the product reaches the end of general support date, these services will no longer be provided. At this point, it's best for users to upgrade to continue to receive this support before the product reaches the end of its life cycle altogether.
Included here is a list of software that's reaching end of general support this year:
End of General Support: October 15, 2022
vSphere 6.5
VMware's vSphere 6.5 will reach end of support on October 15, 2022. To maintain support of this virtualization software, VMware recommends an upgrade to vSphere 7.
Technical guidance for vSphere 6.5 will be available until November 15, 2023, through a self-help portal.
vSphere 6.7
While this was originally scheduled for 2021, VMware's vSphere 6.7 will now also reach end of support on October 15, 2022. The original EoTG (end of technical guidance) date of November 15, 2023 will still apply.
VMware recommends that vSphere 6.5 & 6.7 users upgrade to vSphere 7. This will offer new capabilities, including the ability to run modern containerized applications natively on vSphere, improved operation capabilities, and enhanced security.
VMware Horizon 7
The original end of support date for Horizon 7 version 7.13 was in March 2021. However, VMware provided an extension of general support for this release until October 2022 to allow customers more time to plan their upgrade to the next release, Horizon 8.
Customers must have a valid support agreement with VMware in order to utilize the extension. For those who wish to continue using version 7.13 after October 2022, an extended support contract can be purchased to extend this date to October 2024. Otherwise, Horizon 7.13 will reach end of technical guidance by March 2023.
Preparing for Your vSphere 7 Upgrade
With vSphere 7, users can expect tighter security, simplified software patches and hardware upgrades, reduced complexity, increased scale, and more.
Prior to your upgrade, here are two steps to take to ensure your transition is seamless:
Confirm your hardware compatibility
Prior to completing the upgrade to vSphere 7, it's best to confirm whether your existing hardware is compatible. Using the VMware Compatibility Guide, you can input your hardware specifics to confirm if you're in the clear to move forward with the upgrade or if your existing hardware will present an issue.
Implement more reliable, and higher-performing storage devices
In the past, users could rely on SD cards or USB devices to free up device bays and lower the cost of installing ESXi hosts. VMware reports, "With the new partition schema in vSphere 7.x, only the system boot partition is fixed at 100 MB. The rest of the partitions are dynamic, meaning partition size will be determined based on the boot media size."
Further, all non-boot partitions such as core dump, locker, and scratch partitions are now consolidated under the new partition called ESX-OSData (VMFS-L) partition. This new partition will require a high endurance persistent storage device.
Next Steps: It's Time to Get Organized
If your business is facing any of these end of support dates, Arraya can help you with the transition.
It's important that IT teams allow plenty of advanced planning for these upgrades and transitions. You don't want to be backed into a corner at the last minute, forced to make a change out of desperation.
We can help you look ahead, weigh your options, and determine how to best move forward with a clear plan in place. To learn more, contact one of our Arraya experts today.
Visit Contact Us – Arraya SolutionsArraya Solutions to connect with our team now.  
Comment on this and all of our posts on: LinkedIn, Twitter and Facebook.  
Follow us to stay up-to-date on our industry insights and unique IT learning opportunities.