VMware's New vSphere+ and vSAN+ Bring the Cloud to On-Prem Environments  
Workloads are everywhere.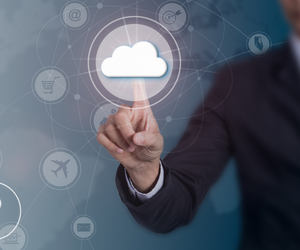 Businesses today have workloads running in multiple clouds, both private or hosted by third parties, as well as on-premises, which can be spread out across different locations, data centers, or edge sites. These various locations create more work for IT teams as they must work in silos and lack total visibility. This makes software lifecycle management, day-to-day tasks, and security complicated.  
VMware recently announced Project Arctic which is the next step of vSphere's evolution in the multi-cloud by introducing vSphere+ and vSAN+. As many vSphere users still have on-premises deployments, Project Arctic seeks to provide the benefits of the cloud while leveraging an existing on-prem environment and toolset.
vSphere+ and vSAN+ will bring the benefits of the cloud to on-prem, without the need to make changes to existing workloads or hosts.
With vSphere+ and vSAN+ IT admins and developers have the capability to build, run, manage, and secure traditional and next-gen applications to: 
Increase productivity with admin services by enhancing operational efficiency through a central Cloud Console
Accelerate innovation with developer services by transforming existing virtual infrastructure into an enterprise-ready Kubernetes platform
Transform on-prem infrastructure with the benefits of cloud integration
The Pros & Cons of an On-Prem Environment 
There are still many reasons to maintain an on-prem environment. The pros include locality, data privacy, data security, low latency, reliable performance, and predictable costs.
It's easy to see why many businesses continue to value their on-prem workloads. However, an on-premises or private infrastructure does have significant disadvantages as well, including:
Inability to take advantage of innovations available in the cloud
Difficulty managing workloads as they're spread out across infrastructure siloes/multiple operating models
A lack of toolsets necessary to enable developer velocity/modern applications for underlying infrastructure resources
VMware's new vSphere+ and vSAN+ bring together the best of both worlds by delivering the benefits of the cloud to your on-premises workloads through high-value cloud services for IT admins and developers.
Introducing vSphere+ 
vSphere+ is a multi-cloud workload platform. This platform combines virtualization technology, a Kubernetes environment, and cloud services to transform existing on-premises deployments into SaaS-enabled infrastructure. vSphere+ helps organizations streamline managements, enhance productivity, and accelerate innovation.
vSphere+ offers:
High-value cloud services and innovations
Capacity to run for all workloads
As these new capabilities can be accessed through SaaS, this relieves maintenance burdens while fast tracking new enhancements. Developers can provision infrastructure easily, just as they can in the public cloud, and services can be consumed when needed and easily increased as demand increases.
Introducing vSAN+  
vSAN+ is VMware's new hyperconverged infrastructure (HCI) offering. This extends vSAN's capabilities to deliver cloud-connected services to help IT admins centralize management and enhance the efficiency of their vSAN environment.
vSAN+ builds on the benefits customers receive from vSphere+ and Project Arctic.
This solution will:
Run on any standard x86 server
Pool SSDs/HDDs into a shared datastore
Deliver enterprise-grade security, scale, and performance
Manage through per-VM storage policies
Connect to the cloud for enhanced IT productivity and cloud services
vSAN+ can connect all vCenter instances to VMware Cloud so users can see their entire HCI estate for efficient management and increased security. In addition, vSAN+ customers will be able to access the rapidly expanding availability of cloud services.
Next Steps: Streamline Your Application Management 
Through VMware, both the vSphere+ and vSAN+ solutions can be purchased through a flexible subscription plan which is helpful for those who have been adopting SaaS and subscription consumption.
VMware continuously seeks to deliver the most complete set of solutions to build, run, manage, and secure your applications with consistency across on-premises, public clouds, and edge environments.
To learn more about vSphere+, vSAN+, and VMware's Cloud solutions in general, reach out to an Arraya expert today.
Visit https://www.arrayasolutions.com/contact-us/ to connect with our team now.    
Comment on this and all of our posts on: LinkedIn, Twitter and Facebook.    
Follow us to stay up to date on our industry insights and unique IT learning opportunities.