Act Now: Cisco Duo Architecture to Change in October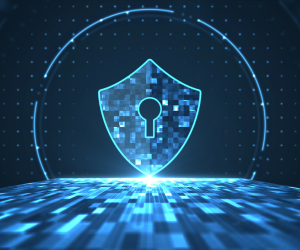 Multifactor authentication (MFA) has emerged as a foundational requirement for enhancing security and meeting compliance and insurance standards. If you currently rely on Cisco Duo Access Gateway (DAG), for MFA, important changes are on the horizon.
This blog will highlight the upcoming end-of-life for DAG and the urgency of transitioning to Duo Single Sign-On.
The Countdown to October's End-of-Life
Duo Access Gateway (DAG) integrations were discontinued in May 2022, and Cisco will soon cease operations for existing users.
October 16 – 26, 2023: Duo Access Gateway will reach end-of-life.  
To ensure uninterrupted security, a transition to Duo Single Sign-On is imperative.
Embrace the Benefits of Duo Single Sign-On
The shift to Duo Single Sign-On presents a range of advantages that enhance security and user experience:
Streamlined Set Up: There is no need to set up and maintain an on-premises web server as Duo handles this directly through cloud hosting.
Instant Admin Panel Changes: The changes in the Duo Admin Panel take effect immediately, eliminating the need for downloading and uploading JSON files.
User-Friendly Interface: The revamped Duo Central is managed in the Admin portal and boasts a new, mobile-friendly design.
Simplified Login: Duo Universal Prompt offers a simplified and accessible login experience.
Passwordless Authentication: Duo Passwordless replaces passwords with biometric platform authenticators and security keys.
Expanded Compatibility: Duo Single Sign On now supports M365, Cisco ASA, and Palo Alto GlobalProtect and allows you to configure any application that uses SAML.
Next Steps: Register for a Cisco Duo MFA Assessment
To empower your organization's transition to Duo Single Sign-On and optimize its deployment, we're offering a complimentary Cisco Duo MFA Assessment.
Our cyber security experts will assess its efficacy and usage. From licensing levels to user enrollment, we leave no stone unturned.
Following the assessment, you'll receive a detailed report outlining the results, a summary of the authentication methods of each app, and recommendations for bolstering your deployment's effectiveness.
This assessment will ensure that your critical applications remain securely fortified and that your users experience a seamless login process.
In a world of ever-evolving threats and compliance mandates, MFA stands as a pivotal pillar in your defense strategy. Don't let your organization's protection lapse in October; empower it with cutting-edge security measures.
To get started with your Cisco Duo MFA Assessment, register here.