Cloud Solutions Provider (CSP): What Is It and Why Do You Need One?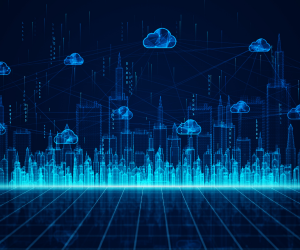 In today's modern workplace, utilizing Microsoft technologies is a staple, whether you use server/end-user operating systems or Microsoft 365 services like Exchange and SharePoint Online.
Sometimes, it can be difficult to identify when to implement new features or even enhance existing configurations.
This is where a Cloud Solutions Provider, or CSP, can step in.
A CSP is a certified Microsoft Partner with certified technicians and architects who specialize in various Microsoft products and services. These professionals provide CSP customers with top-notch services, such as license procurement and workshops. In addition, some may provide support services.
However, not all CSPs are the same in terms of reseller type. There are indirect and direct resellers, and each offers its own type of service:
Indirect resellers work with indirect providers who provide the tools and resources to manage the customer relationship. The providers ultimately play the role of selling the Microsoft product/service.

Direct resellers purchase directly from Microsoft and sell them to you through their in-house staff. They ultimately develop the sales, billing model, and support infrastructure.
So which type of reseller is the best fit for your business?
Most often, choosing a reseller will depend on organizational size and business needs. Most SMBs will benefit from indirect resellers as they will have smaller service needs, such as license procurement/management, and won't need to work with in-house engineers in implementation.
However, as an organization grows, they may find that they would like to implement bigger service projects. Partnering with a direct reseller will provide highly beneficial engineering expertise to advise, guide, and/or execute those projects.
Next Steps: Start the CSP Onboarding Process
Arraya Solutions is a direct reseller of Microsoft products and services. We can offer a range of services from license procurement/renewals, advisory services, professional services to deliver projects, as well as managed services to provide you with a solid support structure.
We are fully aware of the challenges our customers face when procuring Microsoft licensing and we seek to demystify this process.
Onboarding you as a CSP customer is simple and you don't have to completely leave your old CSP to partner with us. It's possible to keep one of your CSPs for licensing needs but partner with Arraya to work on a specific project, such as a Teams implementation or a file share migration. We will work with you and your current partners to facilitate a smooth implementation of your business needs.
Arraya Solutions is dedicated to providing top-notch CSP services for Modern Workplace, the Azure Cloud, Application Development, Data Analytics, Data Center, Cyber Security, and Windows devices.
Check out our partner page here or contact one of our sales reps today for more information.
Visit arrayasolutions.com to connect with our team now.  
Comment on this and all of our posts on: LinkedIn, Twitter and Facebook.  
Follow us to stay up-to-date on our industry insights and unique IT learning opportunities.