Combine the New Azure Savings Plan & Azure Reservations to Maximize Your Savings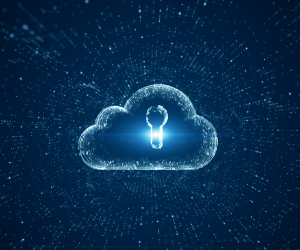 Microsoft Azure utilizes a pricing model based on the consumption of resources, typically charging customers in hourly or data (bytes) units. Microsoft refers to this consumption model as their "retail prices", or baseline for all Azure customers.
If resource usage data isn't monitored closely, retail prices can result in high monthly fees. In a previous blog, we discussed how to monitor your subscription usage with native and third-party tools, but what about implementing discounts immediately? This is where Azure Reservations and the new Azure Savings Plan come into play to instantly cut costs.
While both services offer customers the ability to purchase one-year or three-year commitments of usage for a variety of resources (compute, storage, SQL database, and more), they serve different purposes. 
In this blog, we'll explore both Azure Reservations and the Azure Savings Plan to highlight their capabilities and their differences so you can determine which is right for your organization.
Azure Reservations 
Azure Reservations is a service that covers the widest range of resource types in Azure by providing discounts of up to 72% off retail prices. Reservations are typically purchased for consistent or static resource usage and the discounts are applied immediately upon purchase.
For example: If you have a workload that you know will be consistent in usage for one-year or three-year blocks, purchasing a reservation makes the most financial sense as this service can be paid entirely upfront or monthly (which comes with no extra fees). 
Additionally, reservations can be refunded or exchanged at any time. A refund allows you to cancel your current reservation and receive a pro-rated refund. An exchange will replace the reservation with a similar reservation type and restart the commitment term.
For example: You purchased a reservation for 3 VMs with the same SKU type. After an operational review you realized you only need to cover 2 VMs as one will be deleted. Azure Reservation allows you to exchange the reservation to cover only the 2 VMs and the commitment term will restart at the time of exchange.
Azure Reservations can be purchased by either manually determining what resources you want to cover and for how long, or you can follow Azure Advisor's recommendations. These recommendations are for VMs only and derive from analysis of hourly usage over a 30-day look-back period. However, the Reservations purchasing menu can provide further recommendations based on 7-, 30-, and 60-day periods.  
Azure Savings Plan  
The Azure Savings Plan for compute, a newer service, was announced publicly during the Microsoft Ignite 2022 event.
Savings Plans are available for:
Virtual Machines
Dedicated Hosts
Container Instances
Premium Functions
App Services
When you buy an Azure Savings Plan, this provides a significant reduction in discount eligibility when compared to Azure Reservations. However, they each provide a similar benefit for consistent compute usage in an Azure subscription by offering 1- or 3-year terms for up to 65% savings. As the customer, you can commit to a set price per month. 
For example: If you desire to pay $5 USD a month on compute services in a resource group with a single or shared subscription model, your compute usage will be discounted until you reach your commitment amount. Afterwards, you will be charged retail prices. This introduces more flexibility when compared to Azure Reservations, where prices are non-negotiable.  
Like Azure Reservations, the Azure Savings Plan can be paid upfront or monthly with no extra fees. The discount rate starts immediately upon purchase. However, it's important to note that once you purchase a Savings Plan, it cannot be exchanged, refunded, or cancelled.  
Choosing the Right Solution for Your Organization
 We are often focused on which solution works better. However, to achieve maximum savings you need a mixture of solutions.
The evolving nature of the cloud presents a mix of static and dynamic resource usage. As such, implementing both the Azure Savings Plan and Azure Reservations will provide the opportunity to save the most money. Deploying each discount feature to cover both usage types will avoid high costs that can be associated with low operational efficiencies such as leftover resources, unmonitored compute intervals, and runaway storage ingestion. 
Microsoft's diagram below provides visual key points to help you choose your discount offers: 

  Note the following:
Reservations will always take priority in offering the largest discount as compared to the Savings Plan
Reserved instances (reservations) are best to cover the same SKU types in your given scope
The Savings Plan will cover the mixed SKU types as they will be lumped into your set commitment amount
Any overage of the Reservations or Savings Plans will be subject to retail pricing
Next Steps: Optimize Data Usage & Save Money with Azure Advisory Support
Analyzing your resource usage to buy reservations or savings plans can be challenging and time consuming. However, enabling yourself with the right tools can reduce your costs and optimize your IT investments.
At Arraya, our Azure Experts can also assist you in controlling your Azure spend through:
Microsoft's Cost Management, which increases the efficiency of your cloud and implements financial governance

Azure Monitor toolsets, which guide customers towards a more informed decision. If we are your CSP, we can purchase and manage the reservations for you, offering competitive pricing when compared to the market
Ready to save? Reach out to one of Arraya's account executives to schedule a call today.
Visit https://www.arrayasolutions.com/contact-us/ to connect with our team now.  
Comment on this and all of our posts on: LinkedIn, Twitter and Facebook.      
Follow us to stay up to date on our industry insights and unique IT learning opportunities.