Microsoft Copilot: Your AI Digital Companion Set to Revolutionize Productivity on November 1st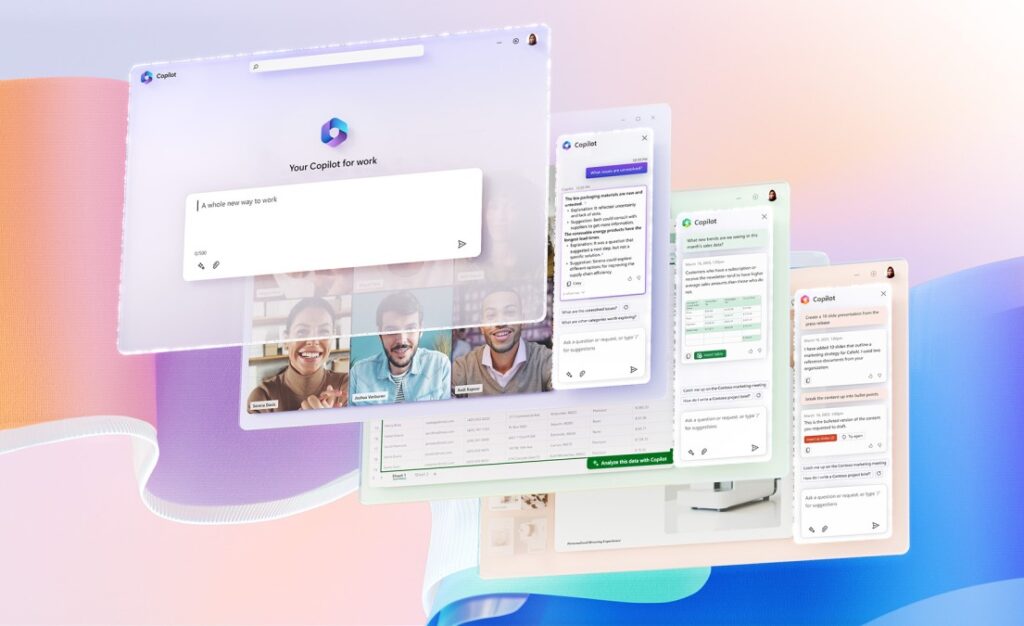 Microsoft made an exciting announcement today. Copilot, their highly anticipated AI assistant feature, will be generally available on November 1st.  
Microsoft Copilot is expected to fundamentally change how we relate to and benefit from technology. This feature will merge the power of Large Language Models (LLM) with your organization's data to significantly enhance efficiency and effectiveness in day-to-day tasks.
Effortless Integration and Application
This intelligent digital companion will be available as an application and will seamlessly reveal itself when you need it most, incorporating the context and intelligence of the web and your work data. Copilot will span across Windows 11, Microsoft 365, Edge, and Bing, ensuring a comprehensive and cohesive user experience.
Enhancing Productivity and Collaboration
Copilot isn't merely a tool for questions and answers but a multifaceted AI assistant that will delve deep into your universe of data, encompassing emails, meetings, chats, documents, web resources, and more. Users can prompt Copilot for what they want in natural language and the technology is smart enough to answer or even act on diverse tasks.
Copilot will integrate seamlessly into the Microsoft 365 suite of apps.
For instance:
In Word, you can request that Copilot draft a two-page project proposal based on specific data.
In Excel, Copilot can project the impact of variable changes and generate visual aids, like charts, to help visualize.
In PowerPoint, Copilot can create a presentation and include relevant stock photos.
Teams, Copilot can summarize meetings (even ones you missed), and discussions, and suggest next steps.
As users embrace Copilot, Copilot Lab will be there to guide them in utilizing this tool to its fullest potential. By teaching users to provide the right prompts and suggestions, Copilot Lab aims to help users derive maximum benefits from this transformative tool.
Next Steps: Prepare Your Organization for AI-Powered Transformation
Copilot represents a significant leap forward in the realm of AI-powered innovation.
With its seamless integration into the Microsoft platforms that most individuals use daily, combined with the ability to tackle complex work challenges, Copilot promises to reshape the way we work.
Is your organization prepared to leverage AI's potential?
Reach out to our experts to create an actionable and pragmatic plan, tailored to your organization, today.
Connect with our team.
Comment on: LinkedIn, Twitter and Facebook.    
Follow us to stay up to date on our industry insights and unique IT learning opportunities.