Prolong the Life of Your SQL Server 2012 & Windows Server 2012/R2 With Extended Security Updates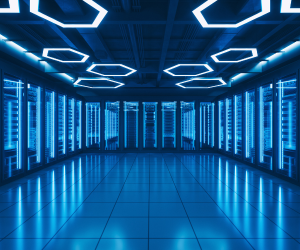 Are you still running Windows Server 2012 or 2012 R2 for your on-premises systems? If so, it's time to prepare for the impending end of support for these versions by extending the life of your servers with Extended Security Updates (ESUs).
Prepare for End of Life for Your Servers
After October 10, 2023, Windows Server 2012 and 2012 R2 servers will no longer receive essential security updates, patches, or technical assistance from Microsoft. This also includes SQL 2012 servers. Without support from Microsoft, you'll be exposing your systems to potential vulnerabilities.
To extend the use of your servers for up to 3 years, you can enable Extended Security Updates (ESUs).
Enable ESUs to Extend Your Server Use
We want to provide you with quick details about how this is possible.
Leverage Microsoft Enterprise Agreements
If you are an Enterprise Agreement customer, Microsoft provides agreements such as EA, Enterprise Agreement Subscription (EAS), Server and Cloud Enrollment (SCE), and Enrollment for Education Solutions (EES).
Explore Azure for Seamless Updates
If you are contemplating migrating your systems directly to Azure IaaS or PaaS (for SQL purposes), all Azure VMs receive ESU updates for free without any additional purchasing required.
Enhance Management via Azure Arc
To streamline the process, we recommend utilizing Azure's hybrid connectivity solution, Azure Arc. This allows you to enroll your physical/virtual servers and utilize Update Management to deliver ESU updates directly. Starting September 2023, customers can start enrolling their Server 2012/R2 servers into Azure Arc and prepare to push ESU updates to their Windows Server and SQL Server instances in anticipation of the October deadline.
Next Steps: Plan Your Migration
It's important to remember this is not a permanent solution. It's crucial to plan and execute the migration of your workloads to a newer version of Windows Server or to Azure as soon as possible. Doing so will not only ensure ongoing security but also grant access to the latest features, performance, and security enhancements.
If you need help with enabling ESUs or migrating your workloads, our expert team is here to support you. Contact us today and let us help you maintain the security and efficiency of your systems.