Streamlining Exchange Hybrid Recipient Management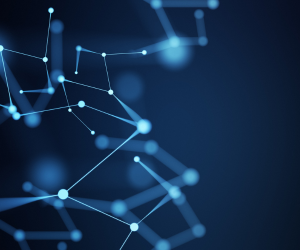 In the modern enterprise IT sphere, a hybrid blend of on-premises and cloud-based solutions is optimal for fostering a robust, flexible, and innovative operational framework.
A pivotal aspect of this hybrid setup is the effective management of Exchange recipients. This is instrumental in ensuring seamless communication and operational coherence across the organizational landscape.
At Arraya, we aim to equip organizations with the essential knowledge they need to make well-informed decisions that align with their unique operational needs and long-term strategic vision.
This article will explore two prevalent methodologies for managing Exchange recipients in a hybrid setup so you can determine which method will best fit your organization's unique needs:
Leveraging an Exchange Management Server (EMS)
Employing Exchange Management Tools
Utilizing an Exchange Management Server (EMS)
An Exchange Management Server (EMS) acts as a centralized hub for managing Exchange recipients within a hybrid environment. This is utilized in conjunction with Microsoft Entra Connect, formerly known as Azure AD Connect.
Centralized Management: When you install an Exchange server, the Exchange management tools are automatically installed on the server. You'll use the following tools to configure and manage both the on-premises Exchange and the Exchange Online organization:
Exchange admin center: The EAC is a web-based management console that is optimized for on-premises, online, or hybrid Exchange deployments. The EAC replaces the Exchange Management Console (EMC) and the Exchange Control Panel (ECP), which were the interfaces used to manage Exchange Server 2010.
Exchange Management Shell: The Exchange Management Shell is a Windows PowerShell-based command line interface.
SMTP Relaying: SMTP relaying, facilitated by the EMS, plays a crucial role in email transmission between on-premises and cloud environments, ensuring seamless communication, secure email routing, and effective monitoring of email flow. It's particularly beneficial during transitions to the cloud, providing a non-disruptive email delivery mechanism and supporting legacy system notifications.
Server Specifications and Version Recommendations
When setting up an EMS, server specifications are crucial to ensure smooth operation. A lightweight virtual machine (VM) is often recommended, with the following specifications:
OS: Windows Server 2016 or Windows Server 2019; based on the latest support policies from Microsoft
Processor cores: 4 recommended
Memory: Between 12GB and 16GB
Disk space: 100 GB recommended
For the Exchange version, while Exchange 2016 has been a popular choice due to its free availability, you should consider the latest version that aligns with your organization's needs and budget to ensure you're in compliance with Microsoft's support policies.
Employing Exchange Management Tools
Exchange Management Tools, including the Exchange Management Shell and the Exchange Toolbox, offer an alternative method for managing Exchange recipients when all your recipients are in Exchange Online. In these cases, you may be able to decommission your Exchange server and manage recipients using Windows PowerShell.
These tools can be installed on client computers or servers within the Active Directory domain to aid in managing the Exchange organization.
For more information, check out: Install the Exchange management tools
Manage recipients in Exchange Server 2019 Hybrid environments | Microsoft Learn
Decommissioning Exchange Servers
Post-migration to Office 365, organizations might consider decommissioning on-premises Exchange servers. However, this step requires careful planning to ensure no loss of critical data and functionality. Microsoft provides guidelines on when it's safe to decommission, emphasizing the importance of retaining an on-premises Exchange server for managing mail-enabled objects if Microsoft Entra Connect, formerly known as Azure AD Connect, is in use.
Alternative Solution – Active Directory Only
If you are not familiar with Windows PowerShell or do not wish to have any Exchange Management server installed and configured, an alternative solution is to utilize Active Directory ONLY to manage some recipient configurations. This is not recommended but it is possible.
Some AD attributes to utilize include:
displayName
proxyAddresses

Utilize SMTP for Primary SMTP Address for a user

Utilize smtp for alias addresses

msExchRecipientTypeDetails
Required: This does require extending the schema to include Exchange centric attributes.
Next Steps: Ensure Operational Coherence Across Your Organization
The choice between employing an Exchange Management Server or utilizing Exchange Management Tools hinges on various factors including organizational requirements, technical expertise, and your long-term IT strategy.
Is your organization ready to manage your Exchange recipients using a full Hybrid Exchange set up? Or can you lower your overhead costs by utilizing lighter weight solutions?
Reach out to our experts to create an actionable and pragmatic plan, tailored to your organization, today.
Connect with our team.
Comment on: LinkedIn, Twitter and Facebook.    
Follow us to stay up to date on our industry insights and unique IT learning opportunities.