What We Learned from 2023's IBM Security X-Force Threat Intelligence Index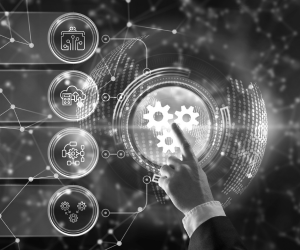 The IBM Security X-Force Threat Intelligence Index provides a comprehensive overview of the cybersecurity landscape. This report reveals critical trends and attack patterns observed in the past year so you can better understand the threats your organization is facing and how you can proactively defend against these attacks.
The ongoing pandemic and geopolitical unrest continue to create fertile grounds for cybercriminals to exploit, raising the urgency for organizations to enhance their cybersecurity defenses.
This year's report highlighted the increasing threats in cyber extortion, phishing, and backdoor attacks.
Our key findings from the report include:
The top initial access vector of 2022 was the exploitation of public-facing applications. This threat highlights the need for increased attack surface management.

The average cost of a data breach increased from $4.35 million in last year's report to $4.45 million. This is an increase of 15% over the last 3 years.

The manufacturing sector is now the most targeted industry, accounting for 24.8% of attacks in 2022 and beating out finance and insurance who previously held this title for years.

Phishing remains the top initial access vector, accounting for 41% of incidents. Spear phishing attachments accounted for over half of all phishing attacks. It's anticipated that this trend will grow exponentially with the adoption of AI by threat actors. There were also twice as many thread hijacking attempts per month, which involve an attacker impersonating someone within an existing email conversation.

Backdoor deployment was the most common type of attack action and was observed in about one-quarter of all incidents. However, 67% of these backdoors were identified and disrupted before ransomware could be deployed.

Ransomware still constitutes a large share of the incidents, reaffirming itself as a continued threat. While ransomware incidents dropped from 21% in 2021 to 17% in 2022, the speed at which ransomware can be deployed has increased by 94% over the last few years. In 2019, it took over two months to deploy ransomware. In 2021, it took only 3.85 days on average.
These evolving threats require a proactive and robust approach to cybersecurity. That's where Arraya Solutions comes in. As a full-service technology consulting firm, Arraya is equipped to assist organizations in preparing for and responding to these emerging cybersecurity challenges.
Next Steps: Get on the Offense of Your Cyber Security with Arraya
Arraya can help your organization implement key security solutions that align with the latest trends and threat vectors, including:
Security Awareness Training: Equip your employees with the knowledge to identify and avoid threats.
Endpoint Protection Platforms and Firewalls: Protect your systems with proactive solutions.
Intrusion Detection and Prevention Systems (IDS/IPS): Detect and prevent cyber threats in real time.
Data Encryption: Safeguard your sensitive data, even in the event of a breach.
Patch Management: Stay up to date with the latest software versions and security patches.
Backup and Disaster Recovery Solutions: Ensure your organization can quickly recover in the aftermath of a security incident.
Managed Detection and Response (MDR) / Managed SIEM: Benefit from 24/7 threat monitoring and rapid incident response, managed by Arraya's experts.
By demonstrating a robust approach to managing cybersecurity risks, organizations can not only better protect themselves against cyber threats but also potentially reduce their cyber insurance costs.
At Arraya Solutions, we understand the complexities of today's cybersecurity landscape. From preparing for the latest challenges to assessing and implementing solutions that best protect your organization, we can help you respond effectively in the event of a cybersecurity incident. By partnering with us, you can focus on your core business, knowing that your cybersecurity is in safe hands.
To proactively protect your organization, it's essential that you monitor your attack surface to uncover blind spots, misconfigurations, and process failures before someone else does.
To get started, take advantage of our FREE attack surface review with IBM Security's Randori Recon. Register today or contact one of our cybersecurity experts to learn more.
Connect with our team.
Comment on: LinkedIn, Twitter and Facebook.    
Follow us to stay up to date on our industry insights and unique IT learning opportunities.