Arraya Insights | November 6, 2015
The increased device connectivity offered by Internet of Things (IoT) technology can do wonders for manufacturers. Devices which used to be isolated are gaining network access, sensors and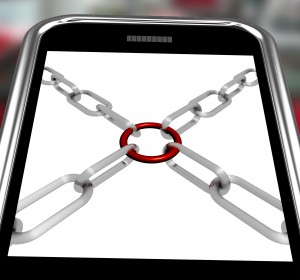 intelligence capabilities, resulting in an abundance of valuable data and information from the production floor and elsewhere for manufacturers to analyze. This allows them to make better decisions, spot process inefficiencies and help their customer experience standout from the rest of the pack.
As we laid out in our post entitled What it Takes to Bridge the IT/OT Divide and Succeed with IoT, the manufacturing industry is expected to play a substantial role in driving the future of IoT technology. According to Cisco, manufacturing will be responsible for driving 34% of all IoT value over the next decade and, even more telling, 86% of manufacturing companies expect their IoT investments to increase "somewhat" or "significantly" over the next three years.
So the benefits are there and the interest is also there. That doesn't mean increasing IoT deployments is going to be an easy road to travel. There are plenty of obstacles just waiting to subvert organizational buy-in, derail roll-out efforts or worse. Right near the top of that list: privacy and security fears. In a recent study on manufacturing and IoT by Zebra Technologies Corporation, 46% of those surveyed named privacy and security concerns along with integration challenges as a top barrier to adopting IoT solutions.
Focus on these 3 areas 
Manufacturers who are hesitant to fully get on board with IoT due to concerns over security or privacy could find themselves struggling to keep up with the agility and efficiency of competitors who do. This puts IT in the position of having to find the tools or policies needed to support the business, while also speaking to the security concerns surrounding those solutions.
The Channel Company's IT Best of Breed website suggests there are three IoT security focal points which need to be covered. They are:
Securing IoT endpoints. The devices which connect to the IoT can be a major security weak spot. The news is full of stories on how hackers are targeting this device or how they're able to break into that. These vulnerabilities run the gamut from cars to baby monitors and beyond. However, vulnerabilities aren't unique to consumer items. If the devices manufacturers welcome into their facilities aren't secure, it makes life easier on attackers.
Securing IoT engagements. Security can't only revolve around the devices themselves. It also needs to consider how those devices interact with the other elements making up the IoT. This includes apps, cloud tools and even end users. Without the proper access, encryption and privacy controls, among other security services, IoT will remain vulnerable.
Securing IoT ecosystems. IoT deployments necessitate a concerted effort of onsite IT, vendors providing the technology, partners who help implement it and many others. At any point in this extended cycle, a vulnerability could easily be introduced and then go unnoticed – until something goes wrong. Manufacturers must have a framework in place to ensure security is top of mind for all of those interlocking components throughout that process.
Join us for a free instructional IoT event
Cisco is an industry-leader in the IoT sphere. Within its diverse infrastructure portfolio are solutions which touch on each of those security concerns. These solutions work together to protect endpoints and the environments in which they reside. They also make it easier for companies to link and manage previously unconnected devices.
The tools are important but so is finding a partner to help manufacturers choose and deploy the right IoT tools for the job. That's where Arraya Solutions comes in. Our team has a wealth of experience supporting and deploying security and IoT solutions from Cisco. They know where vulnerabilities and integration pitfalls lurk and what needs to be done to avoid them.
If you're ready to learn more about what IoT can do for manufacturers, join us for a free half-day seminar on Wednesday Dec. 2 at the Sheraton in King of Prussia, PA. This event will feature multiple sessions, all with the same goal: helping manufacturers succeed with IoT. Each session will be led by members of Cisco or Arraya's expert teams of engineers.
Have a question you would like answered before the event? Feel free to reach out to us at www.arrayasolutions.com/contact-us/. We can also be reached directly via our Twitter account, @ArrayaSolutions, which also features the latest company news, our take on industry hot-buttons and links to special offers.