Cisco Live! 2022: The Experience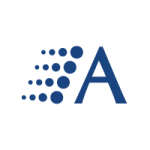 Kyle Dillon
|
June 30, 2022
Cisco Live! is Cisco System's annual conference where customers, partners, prospects, technology innovators, and members of the C-Suite gather for education, networking, and inspiration. The five-day event offers live booths showcasing new technologies from Cisco and partners, breakout sessions on every aspect of networking from some of the companies' brightest minds, certification testing, lab environments, […]
Read More >
Expert Q&A: When Should You Move to SharePoint Online?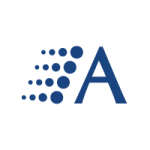 Arraya Insights
|
April 29, 2022
In this Expert Q&A, Chris Bovasso, Arraya's Director, Application Services, and Mike Wishnefsky, Solutions Engineer, discuss when organizations should consider moving to SharePoint Online. In addition, they outline the top reasons to move SharePoint to the cloud, the benefits of doing so, and highlight what users can achieve through integrations and customizations with the online […]
Read More >
Arraya Insights Vodcast: Prioritizing Endpoint Security in the New World of Work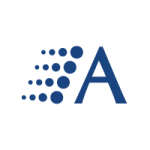 Arraya Insights
|
April 4, 2022
In this episode of the Arraya Insights Vodcast, our panel discusses the importance of endpoint security in today's "New World of Work". Now that users are more connected to their business networks from their homes than ever before, what can and should be done to protect home networks? And should organizations have a say in […]
Read More >
Understanding Microsoft 365 Security: Do You Need a 3rd Party to Backup Your Data?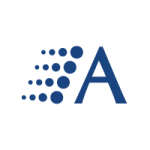 Arraya Insights
|
March 31, 2022
Microsoft 365 is a suite of office apps, including Word, Excel, PowerPoint, Teams, Outlook, OneDrive, and more. Millions of users from small businesses to large enterprises rely on these apps for both productivity and collaboration tools. With the recent increase in cyber attacks, specifically ransomware, there's been discussion surrounding M365 security and whether users should […]
Read More >
365 Defender: An Overview of the 4 Pillars of Microsoft's Security Suite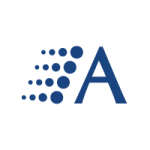 Arraya Insights
|
February 4, 2022
In March 2021, Microsoft announced that their endpoint, email, and collaboration security capabilities would be integrated into one, unified experience known as Microsoft 365 Defender. This became generally available in April 2021, allowing security teams to manage previously distinct portals (which will eventually be phased out) into a single, consolidated portal. As a part of […]
Harness the Power of Microsoft Teams: How to Take Advantage of All That Teams Offers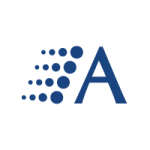 Arraya Insights
|
January 25, 2022
Microsoft Teams has become the platform of choice throughout the pandemic based on the global need for remote collaboration. In 2021, Teams reached a staggering 250 million active monthly users. However, many businesses and organizations are only tapping the surface of what Teams can do for them. In this blog, we'll break down the Teams […]
Microsoft's Power Platform: How These 4 Products Are Ready to Modernize Your Business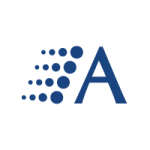 Arraya Insights
|
January 21, 2022
Technology has the power to transform a business. However, many businesses aren't taking advantage of the features that are available with the licensing they're already paying for. Microsoft's Power Platform is a collection of products that grants users the capability to enhance their productivity, innovation, and collaboration through low-code tools. This line of business intelligence application development and connectivity software provides a low code solution. This means businesses no longer need […]
Read More >
Microsoft to Increase Office 365 Commercial Pricing in 2022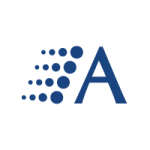 Arraya Insights
|
December 2, 2021
When remote work became the norm in 2020, the need for remote collaboration capabilities became more important than ever. Many employees and organizations are now moving forward with a remote or hybrid workforce and don't plan to look back. Throughout this process, Microsoft continuously reinvested in their products to bring new innovations to users, further enhancing our remote work and collaboration capabilities. For the first time in 10 years, […]
Read More >
Microsoft Ignite 2021 Round Up: Hybrid Work, Remote Collaboration, & Security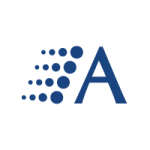 Arraya Insights
|
November 11, 2021
While we were already on the forefront of digital transformation, the pandemic pushed us forward much faster than anticipated. From the Metaverse to new Teams collaboration tools, Microsoft Ignite 2021 – held virtually November 2-4, 2021 – had several exciting announcements that will enhance remote collaboration, all while focusing on security. Overall, Microsoft is working to better integrate its […]
Read More >
Microsoft Teams Adoption: What's The Process?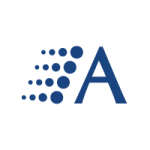 Arraya Insights
|
October 28, 2021
Pre-pandemic, working from home was considered an extra perk for employees. Now, as a large portion of the workforce continues to work from home throughout the pandemic, this "perk" has become more of an expectation. In addition, a record number of Americans are quitting their jobs, which has been dubbed the "great resignation." It's now more important than ever that employees can virtually collaborate in a manner […]
Read More >