Arraya Insights Radio: Cyber Security Incidents: An Audio Survival Guide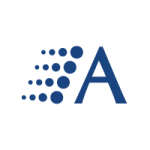 Arraya Insights
|
May 9, 2019
Arraya Insights Radio Episode 15: Cyber Security Incidents: An Audio Survival Guide Cyber Security incidents have become dangerously common. There's plenty of research supporting that statement, but perhaps the most meaningful proof can be found by scanning recent industry headlines. On this episode of Arraya Insights Radio, we speak to two of our in-house security experts: […]
Read More >
5% of Companies Claim No Data Protection Challenges – Is That a Good Thing?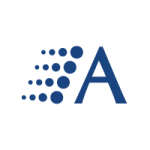 Arraya Insights
|
April 5, 2019
In Dell EMC's 2018 Global Data Protection Index, 95% of organizations surveyed admitted facing at least one data protection challenge, but it's that other 5% that has us worried. Data protection is becoming an existential issue. It's hard to imagine any business feeling confident enough to call themselves challenge-free. It raises the question, are those […]
Read More >
Citrix, Equifax, and How to Data Breach-Proof Your Business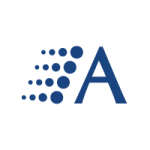 Arraya Insights
|
March 13, 2019
Last week, Citrix became the latest victim of a high-profile data breach while Equifax, a perennial cyber security punching bag, was raked over the coals by Congress. Both stories represent valuable learning opportunities for organizations seeking to avoid a similar fate. Let's review each story, then we'll share some insights into how companies can protect […]
Read More >
3 Standout New Features in Cisco's Firepower 6.3 Release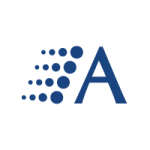 Arraya Insights
|
February 21, 2019
Cisco recently released version 6.3, the latest iteration of software powering its Firepower family of cyber security solutions. Included as part of this update are several features that have long sat atop the wish lists of Cisco security shops. We caught up with members of our Network and Security team to learn more about what's […]
Read More >
3 Unexpected Business Benefits of GDPR Compliance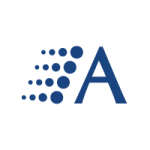 Arraya Insights
|
February 18, 2019
Estimates vary as to how many organizations globally consider themselves compliant with the European Union's General Data Protection Regulation (GDPR). One thing is for sure, organizations who have yet to cross that line have plenty of motivation to do so soon. Just last month, Google became the first major tech company dinged under GDPR. The […]
Read More >
Arraya Insights Radio: Predicting 2019 in Technology: Fact vs. Fiction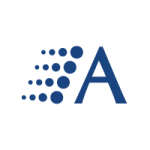 Arraya Insights
|
February 11, 2019
Arraya Insights Radio Episode 13: Predicting 2019 in Technology: Fact vs. Fiction Arraya Insights Radio is back for another year! In this episode, Tom Clerici (Practice Director, Cyber Security) and Doug Guth (Practice Director, Infrastructure Solutions & IoT) go head-to-head over the year ahead in technology, debating which industry trends will define 2019. Host: Thomas York (Senior […]
DNS Hijacking Prompts Historic CISA Emergency Directive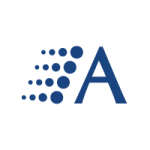 Arraya Insights
|
January 28, 2019
An ongoing malicious campaign targeting federal government websites prompted a historic response from the Cybersecurity and Infrastructure Security Agency (CISA). The agency, which operates under the banner of the Department of Homeland Security, issued its first ever emergency directive last week in an attempt to thwart a series of DNS hijacking attacks. Now, granted, at-risk […]
Read More >
Keep Your Network Secure with SD-WAN & Segmentation: 3 Steps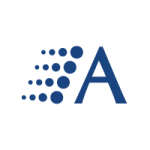 Arraya Insights
|
January 2, 2019
This is the final post in our ongoing, deep dive series on the subject of segmentation. Each post has been written by a member of Arraya's technical or tactical teams, focusing on a specific piece of this extremely broad, highly transformational, topic.  Does your network need "more" segmentation? The answer is most likely "yes." Even if […]
Read More >
Arraya Insights Radio: Cloud & Security: Are They Opposites or a Perfect Match?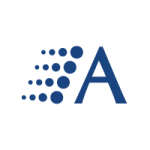 Arraya Insights
|
December 27, 2018
Arraya Insights Radio Episode 12:  Cloud & Security: Are They Opposites or a Perfect Match? On this episode of Arraya Insights Radio, our team looks to answer one of the most pressing questions facing organizations today: Is the cloud safe? In order to help us break down this complex issue, we welcome two special guests […]
Cisco Publishes 3 High Impact & Above Vulnerabilities: What to Do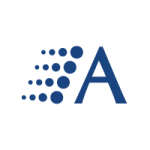 Arraya Insights
|
December 7, 2018
Cisco shops take note: the tech leader recently announced a trio of high impact and above vulnerabilities affecting some of its more popular solutions. As is the case with any vulnerability, organizations leveraging these technologies should take immediate action in order to mitigate possible exposures. Otherwise, they risk leaving themselves at the mercy of opportunistic […]
Read More >