Here's Why You Should Be Using Azure Virtual Desktop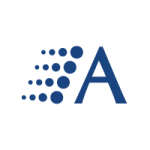 Arraya Insights
|
July 12, 2022
As the business landscape shifts, employees must be able to login from anywhere and at any time. While this provides employees with unsurpassed flexibility and convenience, it can also cause businesses security headaches, increased licensing costs, and infrastructure issues. Enter Microsoft's Azure Virtual Desktop (AVD). AVD is a desktop and app virtualization service that runs […]
Read More >
How to Offer Employees Remote Flexibility Without Sacrificing Security Using Intune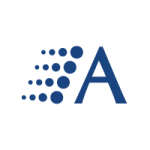 Arraya Insights
|
April 22, 2022
2022 is shaping up to be an interesting time for both employers and employees as the remote world of work endures. We're now over two years into the pandemic and many employees are still logging in from home, even as pandemic-related restrictions soften. While some employers appear eager to bring their people back into the […]
Read More >
Understanding Microsoft 365 Security: Do You Need a 3rd Party to Backup Your Data?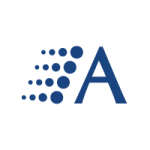 Arraya Insights
|
March 31, 2022
Microsoft 365 is a suite of office apps, including Word, Excel, PowerPoint, Teams, Outlook, OneDrive, and more. Millions of users from small businesses to large enterprises rely on these apps for both productivity and collaboration tools. With the recent increase in cyber attacks, specifically ransomware, there's been discussion surrounding M365 security and whether users should […]
Read More >
Is Your Remote Work Experience Working for Your Company?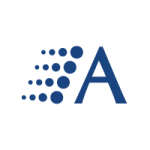 Arraya Insights
|
February 21, 2022
The pandemic brought on unprecedented disruption in the workforce. With only a matter of days to plan, anyone capable of working from a laptop was sent home. While remote work was already gaining popularity prior to the pandemic, in March 2020 the remote workforce boomed overnight. As IT departments had to act fast, many of […]
Getting to Know Cisco Identity Services Engine (ISE): Secure Your Network with Complete & Dynamic Visibility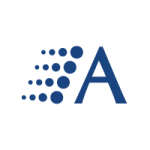 Arraya Insights
|
February 3, 2022
A Zero Trust security framework has now become the cyber security industry standard, and for good reason. Zero Trust Security continually authorizes access of both users and devices, no matter the device's location. As cyber threats continue to pose significant risk to every industry, this security model has become essential. Many companies face significant challenges […]
Read More >
The New World of Work: 6 Steps to Ensure Your Network is Ready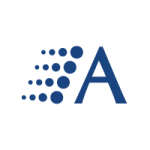 Arraya Insights
|
November 18, 2021
There's no doubt that the COVID-19 pandemic has changed the workforce indefinitely. During the initial lockdown in March 2020, hundreds of thousands of workers left the office and logged into work at home, where they could safely social distance. While the pandemic continues today, newly lifted restrictions mean more workers are returning to the office and the future of the workforce is beginning to take shape. Many companies faced significant change throughout the pandemic, whether they granted employees […]
Read More >
Microsoft Ignite 2021 Round Up: Hybrid Work, Remote Collaboration, & Security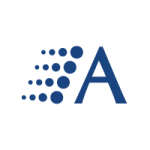 Arraya Insights
|
November 11, 2021
While we were already on the forefront of digital transformation, the pandemic pushed us forward much faster than anticipated. From the Metaverse to new Teams collaboration tools, Microsoft Ignite 2021 – held virtually November 2-4, 2021 – had several exciting announcements that will enhance remote collaboration, all while focusing on security. Overall, Microsoft is working to better integrate its […]
Read More >
Prepping for Cloud Security in 2022: Is Your Business Ready?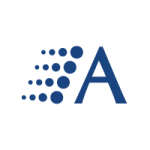 Arraya Insights
|
November 9, 2021
While advancements in technology can make significant improvements in our daily lives, they also increase the attack surface for hackers. Today, everyone has become a target and cyber criminals know they're on a lucrative track. As long as there's money in it for them, they're not slowing down anytime soon. Implementing new technology has become vital for […]
Read More >
Microsoft Teams Adoption: What's The Process?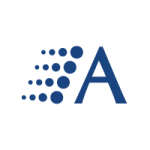 Arraya Insights
|
October 28, 2021
Pre-pandemic, working from home was considered an extra perk for employees. Now, as a large portion of the workforce continues to work from home throughout the pandemic, this "perk" has become more of an expectation. In addition, a record number of Americans are quitting their jobs, which has been dubbed the "great resignation." It's now more important than ever that employees can virtually collaborate in a manner […]
Read More >
Nerdio: How this Management Portal for Azure Optimizes Your AVD Environment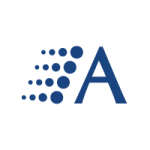 Arraya Insights
|
October 22, 2021
Businesses and enterprises sent their workforce home nearly two years ago. The remote workforce appears to be here to stay and businesses often turn to Azure Virtual Desktop (formally known as Windows Virtual Desktop) to allow their employees to safely work from home. AVD provides businesses with remote capabilities by giving employees access to their Windows desktops from anywhere, all while providing security and […]
Read More >