The New World of Work: 6 Steps to Ensure Your Network is Ready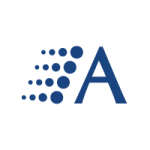 Arraya Insights
|
November 18, 2021
There's no doubt that the COVID-19 pandemic has changed the workforce indefinitely. During the initial lockdown in March 2020, hundreds of thousands of workers left the office and logged into work at home, where they could safely social distance. While the pandemic continues today, newly lifted restrictions mean more workers are returning to the office and the future of the workforce is beginning to take shape. Many companies faced significant change throughout the pandemic, whether they granted employees […]
Read More >
Microsoft Ignite 2021 Round Up: Hybrid Work, Remote Collaboration, & Security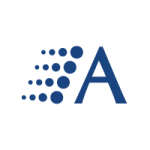 Arraya Insights
|
November 11, 2021
While we were already on the forefront of digital transformation, the pandemic pushed us forward much faster than anticipated. From the Metaverse to new Teams collaboration tools, Microsoft Ignite 2021 – held virtually November 2-4, 2021 – had several exciting announcements that will enhance remote collaboration, all while focusing on security. Overall, Microsoft is working to better integrate its […]
Read More >
Prepping for Cloud Security in 2022: Is Your Business Ready?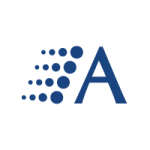 Arraya Insights
|
November 9, 2021
While advancements in technology can make significant improvements in our daily lives, they also increase the attack surface for hackers. Today, everyone has become a target and cyber criminals know they're on a lucrative track. As long as there's money in it for them, they're not slowing down anytime soon. Implementing new technology has become vital for […]
Read More >
Microsoft Teams Adoption: What's The Process?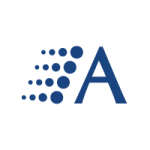 Arraya Insights
|
October 28, 2021
Pre-pandemic, working from home was considered an extra perk for employees. Now, as a large portion of the workforce continues to work from home throughout the pandemic, this "perk" has become more of an expectation. In addition, a record number of Americans are quitting their jobs, which has been dubbed the "great resignation." It's now more important than ever that employees can virtually collaborate in a manner […]
Read More >
Nerdio: How this Management Portal for Azure Optimizes Your AVD Environment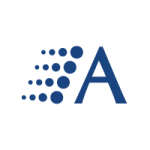 Arraya Insights
|
October 22, 2021
Businesses and enterprises sent their workforce home nearly two years ago. The remote workforce appears to be here to stay and businesses often turn to Azure Virtual Desktop (formally known as Windows Virtual Desktop) to allow their employees to safely work from home. AVD provides businesses with remote capabilities by giving employees access to their Windows desktops from anywhere, all while providing security and […]
Read More >
4 Reasons Multi-Factor Authentication is One of the Most Important Security Practices to Implement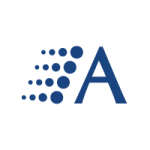 Arraya Insights
|
October 19, 2021
Technology continues to infiltrate our lives in new ways. With every advancement in technology, new cyber threats follow. While many of these advancements impact our lives for the better, they also open another door for a potential cyber vulnerability. As we move into the end of the year, there are high hopes for better times ahead. […]
Read More >
Tech Overview: Understanding SD-WAN & Its Top 3 Benefits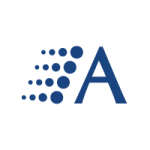 Arraya Insights
|
September 29, 2021
Many aspects of life feel unpredictable these days. However, what we can predict is that a hybrid and remote workforce is here to stay. Organizations are adopting a cloud-first strategy to take advantage of the flexibility and scalability that cloud computing has to offer.   Cisco reported that 92% of enterprises have already adopted a multi-cloud strategy. However, dedicated MPLS circuits are no longer enough to ensure security and a reliable connection. This will ultimately affect user experience. With flexible work schedules and employees […]
Read More >
Windows 365: Top Features and Benefits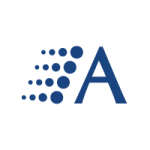 Arraya Insights
|
August 25, 2021
At Microsoft's most recent Inspire 2021 event, Windows 365 was unveiled as a "new category of computing". This solution allows you to manage your desktops through subscription and take the operating system for Windows 10 and Windows 11 (once available) to the Microsoft Cloud. As much of the workforce continues to log on remotely, this […]
Expert Q&A: Keeping Workers Connected with Microsoft Teams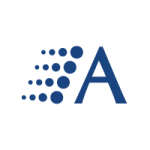 Arraya Insights
|
June 18, 2020
Work from home policies have taken center stage throughout the coronavirus pandemic. For many organizations, Microsoft Teams serves as the keystone of those policies. In this video, we connect with Arraya's resident Teams experts, Chuck Kiessling (Director, Presales Solutions) and Matt Amato (Arraya's Cloud Solutions Architect), to learn more about the platform and how to […]
Read More >
Infographic: Enabling and Managing Greater Workforce Flexibility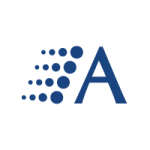 Arraya Insights
|
April 7, 2020
Recent events have transformed remote work from a perk into a necessity. However, many industries have trended towards increasing remote work capabilities for quite a while now. As such, remote work should't be looked at as merely a temporary fix. Instead, those organizations that have embraced it – or that are planning to do so […]
Read More >