M&A Made Easier: Uniting Your Core Microsoft Technologies
There are few things which can test the mettle of an IT leader quite like a merger or acquisition. Uniting two, usually radically different, IT environments under the same corporate banner requires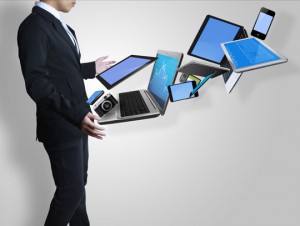 a tremendous commitment of time and resources to complete. That's not even taking into consideration the fact that stiff government and industry regulations can heap even more stress on to these already-highly stressful situations.
If you haven't been called on to lead one, you're in luck. Keep in mind that the frequency of M&A events has been trending upwards recently. According to research by the firm Intralinks:
Early-stage M&A activity rose by 5.6% in Q3 2015
The total number of M&A events is predicted to be roughly 8% higher in 2015 than in 2014.
A fast start is expected for 2016 in terms of the total number of deals in Q1 2016, which is projected to be 7% higher than in Q1 2015
Essential M&A process steps 
Arraya has a proven track record in M&A engagements. We've helped multiple organizations execute these complex projects from the discovery and planning phase, through migration, and ultimately sun-setting legacy environments. Our team has accumulated a wealth of skills in each facet of the process, including with two absolutely mission-critical Microsoft technologies:
Active Directory Domain Services migrations —There are many reasons to integrate an acquired Active Directory with your own. In short, consolidation of Active Directory identities, workstations and servers from multiple companies or business units means enhanced productivity for end users and easier management for IT staff, resulting in lower costs.
Exchange migrations — It doesn't matter if the organizations involved have a non-Microsoft Exchange environment, Exchange servers deployed on-premises or have migrated to Office 365, a cross-organization mail migration can be a complex process, but it is well worth it. This is the foundation upon which organizational communication is built – and something which may pave the way for other M&A activities to transpire.
Award-winning M&A leadership
A partner like Arraya can help you make it through an M&A situation quickly, efficiently and with as little stress as possible. Our 2015 Marcum Innovator of the Year Award-winning M&A in a Box solution is the key. This solution distills complex M&A events into a flexible and scalable methodology that may be utilized across industries, by organizations of all shapes and sizes.
Some of the highlights of our unique approach to M&A include:
Project Management — While all of our engagements include a Project Manager to ensure project success, for M&A activities, this role is even more critical. Our Project Management staff will work with your IT group and key decision makers to keep communication flowing, ensure milestones are met and keep the project on schedule. Our dashboard feature makes reporting the status of projects to upper management simple, giving your business the insight into the project it needs.
Holistic Method — Microsoft-focused M&A activities never exist in a vacuum and often can impact a variety of workstations, servers, users, mailboxes and line of business applications. Through our M&A experience, we have learned what questions to ask and have built repeatable-yet-customizable processes. These two elements come together to give us valuable insight into the IT infrastructures of clients.
Backed By Diversity — Arraya covers many areas of expertise, including virtualization, networking, storage and service management. Your unique M&A project might just require some additional help beyond our Microsoft team and each Arraya practice stands ready to assist!
If you'd like to learn more about M&A in a Box, our capabilities with unifying complex Microsoft environments and more, please visit us at www.arrayasolutions.com/contact-us/. We can also be found on Twitter, @ArrayaSolutions. Be sure to follow us so you won't miss out on our latest blog updates, company news and events, and special offers.