Digital Transformation in 2017
I started at Arraya in 2015, finding myself becoming a consultant and leaving IT for the first time in 16 years. In the interview, I asked what the next thing beyond Office 365 was. The context was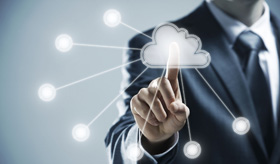 that, eventually, companies will be moved to Office 365 and that work will dry up. The answer I received was that there's always something new coming around the corner and that we have to just look for it. It was little comfort then, but turned out to be very prophetic.
From companies as small as 15 people to organizations in the tens of thousands, we do a lot of Office 365 migrations at Arraya. Not everyone is there yet, and we see it progressing steadily over the next few years. Now two years into my tenure here, we've already started adding more to our Microsoft portfolio as Microsoft has grown.
There's always been on-premises and Azure IaaS work, but we've added Enterprise Mobility + Security, which extends the identity and security of Active Directory out to the cloud. More recently, we've added the Operations Management Suite to our portfolio, helping customers streamline IT analytics and provide data protection with backup and disaster recovery solutions.
We're at the point again though of asking: "What's next?"
Say what you want about 2016, but this was the year that the cloud hit the main stage. We saw plenty of companies accept Office 365 as the next evolution of messaging and collaboration without the traditional hesitation that has held them back. Something even more profound happened though. For the first time, the cloud was brought into the mainstream and its potential was solidified to business users.
The potential of the cloud has been known to developers for years. Developers have been unshackled by limitless resources and capabilities that could not be replicated easily on-premises. IT began to see the potential as well with operational, management and security analytics that also could not be done with on-premises technologies.
In 2016, Microsoft started talking about the cloud in a different way. While commodity services for collaboration and IT management are important and have their benefits, that isn't the real power of the cloud.
Welcome to the year of Digital Transformation.
Satya Nadella laid down the foundation of this to businesses at Ignite way back in May 2015 when he stated that every company will be a digital company. The quick elevator pitch definition is the way companies use technology to differentiate themselves in the marketplace both internally and externally. This is an idea though that can ensure the sustainability of your business, but what does it really mean?
If you take away one message from this article, it should be that the cloud is now the vehicle by which companies can solve their business challenges, not just upgrade to the latest platforms.
Companies that leverage cloud-based technologies to solve business problems will be the ones that survive. Whether your company is struggling with communication and needs a better collaboration platform or is facing complex business challenges that impact the bottom line quarter after quarter, the cloud can likely be the answer.
I'm issuing a challenge in 2017 for all IT staff and business owners. This is the year both sides can come together to solve your business challenges through technology. This is the year to shift IT from the endless cycles of upgrades and maintenance to one of business drivers and security. Open up communication channels in your organization and realize that no longer are these challenges insurmountable.
Depending on your organization, this isn't an easy discussion to start. Arraya Solutions understands the cloud and how you can use it to solve business challenges. We can help you navigate what's possible in the cloud and balance it against your company's unique needs. Just reach out to your Arraya rep or mssales@arrayasolutions.com to schedule a meeting.