Hackers Are Ready to Go This Holiday Season: Here's What You Can Do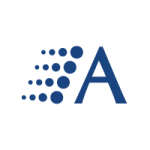 Arraya Insights
|
December 7, 2021
As always, the holidays have crept up and are now in full swing. Folks are busy working to close out the end of the year, finish their holiday shopping, and, hopefully, host safe gatherings with friends and family. While this time of year brings so much to look forward to, the rush of the season can lead many to let their guard down. With several industries still feeling the […]
Read More >
The New World of Work: 6 Steps to Ensure Your Network is Ready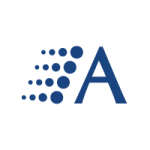 Arraya Insights
|
November 18, 2021
There's no doubt that the COVID-19 pandemic has changed the workforce indefinitely. During the initial lockdown in March 2020, hundreds of thousands of workers left the office and logged into work at home, where they could safely social distance. While the pandemic continues today, newly lifted restrictions mean more workers are returning to the office and the future of the workforce is beginning to take shape. Many companies faced significant change throughout the pandemic, whether they granted employees […]
Read More >
Tech Overview: Understanding SD-WAN & Its Top 3 Benefits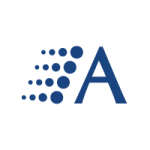 Arraya Insights
|
September 29, 2021
Many aspects of life feel unpredictable these days. However, what we can predict is that a hybrid and remote workforce is here to stay. Organizations are adopting a cloud-first strategy to take advantage of the flexibility and scalability that cloud computing has to offer.   Cisco reported that 92% of enterprises have already adopted a multi-cloud strategy. However, dedicated MPLS circuits are no longer enough to ensure security and a reliable connection. This will ultimately affect user experience. With flexible work schedules and employees […]
Read More >
Is Your Network Ready for Your Workplace Reopening? 7 Factors to Consider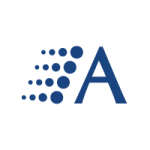 Arraya Insights
|
April 8, 2021
It's happening! The workplaces we left behind last spring are poised to reopen, or at least things are trending in that direction. However, before we can undertake any return to the workplace initiatives, we must first acknowledge that a lot has changed over the past year. Steps must be taken to ensure our old workplaces […]
Read More >
SASE: What Is It and What Can It Do For You?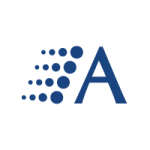 Arraya Insights
|
November 16, 2020
All Posts Coined by Gartner in the summer of 2019, SASE – short for Secure Access Service Edge and pronounced "sassy" – has become one of IT's favorite buzzwords. Sure, it's fun to say, but the appeal of SASE is far greater. SASE technology has real potential as a solution to a set of pain points that have been exacerbated since the term's early days, […]
Read More >
Cisco ISE 3.0: Here's What the New Release Can Do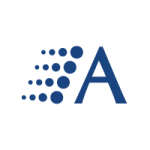 Arraya Insights
|
November 9, 2020
Cisco released its third version of Identity Services Engine (ISE) back in September. If you are not familiar with Cisco ISE, it is an industry leading Network Access Control (NAC) system that provides security policy management and access to your network infrastructure. Cisco ISE enables you to gather real-time contextual information from the users and devices that […]
Read More >
3 Operational Challenges Solved by Cisco ACI Anywhere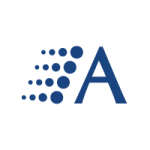 Arraya Insights
|
September 16, 2020
Your data is no longer hemmed in by four walls, so, why should those physical boundaries continue to define your data center? Cisco's belief (one which Arraya shares) is that they shouldn't and its ACI (Application Centric Infrastructure) Anywhere solution is one way to begin deleting those legacy barriers. This software-defined network offering represents a […]
Read More >
What's New with Microsoft's Azure Virtual WAN?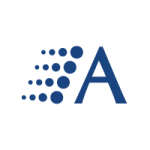 Arraya Insights
|
August 14, 2020
Microsoft's Azure Virtual WAN made headlines recently with the announcement of several new features and capabilities on the platform. Several of these features are already generally available while others have only just begun their global rollout. All, however, are worth exploring more in depth, particularly as organizations everywhere continue to rethink the ways in which […]
Read More >
It's Complicated: Understanding the Relationship Between Wi-Fi 6 and 5G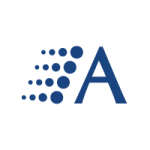 Arraya Insights
|
February 5, 2020
The battle lines have been drawn. In one corner stands Wi-Fi 6, the latest generation Wi-Fi standard that also goes by 802.11ax. Positioned directly across from it is 5G, the most updated cellular data network. Future dominance of enterprise networks everywhere is on the line. Or, at least that's how some industry observers have painted […]
Read More >
Trends Shaping the Future of Business Networks (and How to Respond)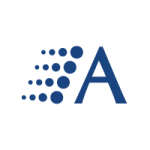 Arraya Insights
|
November 25, 2019
Can you see your organization dubbing its network a "strategic enabler?" You might not have to imagine too hard because it soon could become reality according to Gartner. The research and advisory giant found more than 60% of organizations believe their network will be seen as a core facilitator of digital strategies by 2023. That's […]