Improve Network Access Control with Cisco's ISE Portal Builder
How's this for a balancing act? A company's network must be an impenetrable fortress to the wrong people (hackers and cyber crooks) while being easily accessible and user-friendly to the right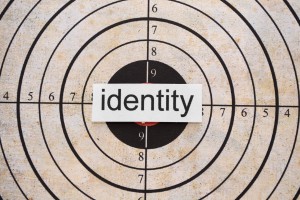 ones (employees, guests and all of their devices). That's the security tightrope today's IT pros must walk. However, there is a solution: Cisco's Identity Services Engine (ISE).
ISE is a security policy management platform capable of automating and centralizing access control. This allows ISE to proactively enforce role-based access to corporate data across all possible entry points, including wired or wireless, onsite or off. The strength of this solution helped in part to propel Cisco into the Industry Leader category of the Network Access Control Magic Quadrant from Gartner.
It also comes complete with its own tool designed to help users build and release guest and self-service mobility network access portals. This tool, known as ISE Portal Builder (IPB), is available to all Cisco ISE 1.2 and 1.3 customers at no additional charge. Let's take a deeper dive into six of the most valuable features IPB has to offer:
Expert look with an easy-to-use interface. IPB provides users with numerous ways to customize the look and feel of their portal. They can change the color, size and type of the text, set their own color palette and place images to fit their needs. IPB will store all of these choices and apply them to every portal contained within a set project. However, users can choose to opt out and tailor make every individual portal.
No-guesswork design process. IPB's drag-and-drop functionality gives users a "what you see is what you get" view of their work. It eliminates the speculation that used to be inherent in the design phase. Now users will have a real-time view of how their finished project will look on platforms like laptops or smartphones.
Unified image warehouse. Users can house all of the graphics, banners, ads, and more directly in IPB's image manager. This ensures the image files they need for their portals will be close at hand should changes need to be made.
Stress-free portal maintenance. IPB's accessible interface means no expertise is required to make changes to or update a portal. Anyone on the IT team should be able to step in and refresh the look of a portal, add an announcement, etc. This makes it easier to keep a portal up-to-date and relevant to the organization's shifting needs.
Enhanced team-based methodology. This feature opens up the portal-building process. Builders can share designs with their co-workers for review and editing. They can open the doors even further and share their design with the rest of the Cisco IPB community. Builders looking for inspiration can peruse the designs others have come up with.
Automated portal uploads. IPB doesn't just make it easier to build custom portals, it makes it easier to export and configure them as well. It features a browser plug-in which can streamline the route between design and launch. This plug-in also ensures the portal IT built is exactly what users will see when they go to engage with it.
Achieve your security and access goals
Ready to bring the industry-leading power and security of ISE to your organization? Arraya Solutions can help. We are a Cisco Premier Partner and our team of Cisco experts has years of experience simplifying the complex for our customers. We work with them to select and deploy the game-changing technologies that will make the biggest difference when it comes to addressing their unique organizational needs. The end result is an IT architecture that is safe, agile and more manageable. Schedule your free security briefing today by visiting www.arrayasolutions.com/contact-us/.
To learn more about Arraya, our Cisco experience or to reach out to one of our Account Executives to schedule a meeting, visit us at: www.ArrayaSolutions.com. Follow us on Twitter, @ArrayaSolutions, to keep up with the latest company news, offers and industry updates.