IT Workdays Getting Longer: How to Combat Burnout
For most folks in IT, long hours are simply part of the job. However, the extent at which those hours are piling up – in many cases the traditional 40-hour workweek is barely visible in the rear-view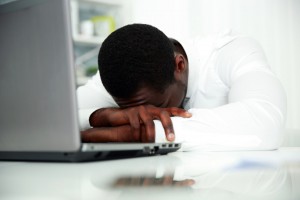 – should be of concern to leaders. As the number of hours increases, so does the risk of burnout. That, in turn, could lead to unforced and potentially costly errors.
Here's a snapshot of the average IT workweek according to research by Spiceworks:
54% of IT staffers said they work more than 40 hours per week
17% said they work more than 50 hours per week
18% said they top 60 hours per week
The average workweek for the 600 pros Spiceworks surveyed came to 52 hours
The research also looked into the industries in which it was most common for IT to burn the candle at both ends. The construction and engineering industries topped that list with 72% of IT pros in those verticals working more than a 40-hour week. The average workweek length came to 51.8 hours. The rest of that list broke down like this:
Manufacturing – 60% top a 40-hour workweek, averaging 51.6 hours per week
Non-Profit – 58% top a 40-hour workweek, averaging 51.3 hours per week
IT Services – 55% top a 40-hour workweek, averaging 48.3 hours per week
Help desk reinforcements
One factor steadily driving up the number of hours IT spends on the job? End users. Supporting end users can take up a considerable portion of IT's day, forcing pros to work longer hours in order to fit in all of their other to do list items. In fact, a correlation was documented in Spicework's study linking help desk staff size to the length of IT's workweek. According to the study:
Organizations with a 40-hour or less workweek in IT averaged nine help desk staffers
Organizations with more than 40-hour workweeks for IT averaged just three help desk staffers
The takeaway is clear: The better provisioned the help desk, the better able IT is to focus on its core responsibilities and get them taken care of in a timely manner. The thing is, few organizations are in the position budget-wise to increase their help desk staff size, let alone triple it. The need to do more with less is what kick-started this trend of inflated workdays in the first place.
However, there is an alternative. Arraya's Managed Services for Help Desk. This service is designed to extend the reach of existing help desk teams without actually increasing the size of those teams. Instead, our Managed Services team will partner with onsite help desks to learn about the unique needs of end users. Then, our team will be able to take work off the help desk's plate enabling tickets to pass through the system more efficiently – without needing to divert IT resources in the process.
Our service offers 24/7 support provided by our team of knowledgeable and experienced Managed Service professionals. Tickets are captured in our system with as much info as possible, regardless of submission method. This allows for faster intake, assignment and escalation if needed. Also, once a ticket has been successfully solved, that information is then stored in our Knowledge Base. That way, should it or a similar issue occur again, the help desk will be better positioned to solve it.
If you'd like to learn more about Arraya's Managed Services for Help Desk, please reach out to us at www.arrayasolutions.com/contact-us/. We can also be found on Twitter: @ArrayaSolutions. Be sure to follow us so you can stay in the loop with all of our latest company news, industry insights and special offers.