Why Enterprises are Thinking Windows 10
Windows 10 has been touted by Microsoft as the most secure operating system ever. Only time will tell whether or not this will hold true. It is certainly a visually pleasing and robust operating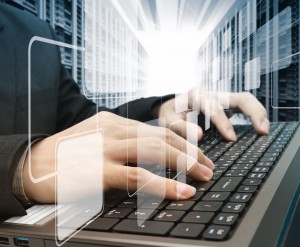 system, as is evident by the 27 million downloads that have happened through August 8th. With a lot of Enterprises skipping Windows 8, Windows 10 is starting to look like the best option to modernize.
A strong platform starts with a great deployment plan. Microsoft has made Windows 10 deployment much easier than it has been previously. Customers still have the option to reimage everything from scratch, but that is no longer the only choice. Just like over the internet, customers on Windows 7 and up can perform in place upgrades to Windows 10. A couple of caveats though – be sure to test your websites with Microsoft Edge (or the Windows 10 version of Internet Explorer 11) and test out all of your applications as well. Most should just work, but some may need to be reloaded or run in compatibility mode.
When Windows 8 came out, Enterprises shied away from the Modern Interface (a.k.a. Metro). It was too jarring for a lot of companies. Windows 10 brought back the Start Menu for familiarity's sake, but kept other features like Live Tiles on the Start Menu. Whether your users are on Windows 7 or Windows 8, the experience should be more familiar than jumping from Windows 7 to 8.
When Bungie sold Halo to Microsoft Studios, I'm not sure anyone could have predicted Cortana's influence on Windows 10. She sits right by the Start Menu, ready to search the web. While Microsoft's brilliant strategy to put Bing in the foreground here probably isn't going to help your business, there are other benefits of Cortana that will. She integrates into your Office 365 account, giving your users an ease of access into their mailbox and calendar appointments. There are two other ways she helps as well.
Cortana learns about you. While this might sound scary, it can be immensely powerful in helping to get your work done. Beyond that, Microsoft's introduction of Cortana Analytics and the integration into Cortana on the desktop can simplify complex datasets – displaying big data sets in an easy to understand way.
Security is always foremost on everyone's mind and Windows 10 has you covered. With Device Guard, Windows 10 and supported hardware, IT can lock down Windows to only run certain signed applications and operating systems. This is great news for Point of Sale and Healthcare devices. Imagine locking down a device to just specific tasks and running only certain applications and boot OSes (i.e., not malware). You can now deploy a solution with the confidence that your data will remain safe.
With security considerations come passwords. With Windows Hello, Windows 10 can log you in with biometrics like your face or your fingerprint (even a PIN), reducing the reliance on passwords. Windows Hello also conforms to Fast ID Online authentication, which opens up logins to other non-Microsoft applications easily.
There's a lot to consider when deploying a new operating system in the environment. Windows 10's look and familiarity combined with the fact that companies likely skipped Windows 8, there is a good bet Windows 10 will be coming to your business soon. A good deployment strategy and testing methodology will help ensure your deployment goes smoothly. This is where Arraya can help. We have the expertise to dig into the features of Windows 10 and develop customized strategies to roll out the specific additional features which will enable your workforce to do work more efficiently and securely.
Visit us online at www.ArrayaSolutions.com/partnership/microsoft/ to learn more about our Microsoft capabilities or click here to schedule a meeting with an Arraya Account Executive.