7 Reasons Now is the Time to Upgrade to vSphere Enterprise Plus
VMware recently released a few dates concerning its vSphere family of products. If your business makes use of any of those tools and the following dates aren't marked on your calendar, you'll likely want to add them ASAP.
| | |
| --- | --- |
| Date | Why It's Noteworthy |
| March 31, 2016 | All versions of vSphere Enterprise and vSphere with Operations Management Enterprise hit End of Availability. Now that we're in April 2016, these products will only be purchasable under special circumstances. |
| March 12, 2020 | vSphere Enterprise 6.0 goes End of support, meaning businesses who haven't upgraded will be on their own. |
| February 10, 2016 – June 25, 2016 | To aid the transition from legacy versions of vSphere Enterprise and vSphere with Operations Management Enterprise, VMware is offering existing customers 50% off vSphere Enterprise Plus and vSphere with Operations Management Enterprise Plus upgrades during this window. |
The vSphere Enterprise Plus advantage
If your business is looking to upgrade a vSphere Enterprise or vSphere with Operations Management Enterprise deployment, that 50% discount means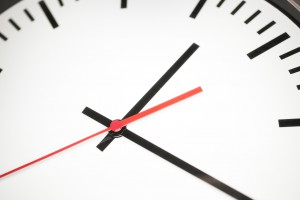 there's likely not going to be a better time to do so. If your business is considering making the move to vSphere for the first time, vSphere Enterprise Plus or vSphere with Operations Management Enterprise Plus will soon be the only enterprise-class options on the market.
Besides the aforementioned ticking clocks, here are six other reasons upgrading to Enterprise Plus versions of vSphere makes so much sense for businesses:
Amplified ease-of-management. Each of these solutions features distributed switches which, unlike standard virtual switches, bring provisioning, administration, and monitoring duties all under one roof. This is achieved using cluster-level network aggregation. The end result is simplified networking, configuration – and it can even lead to additional capacity.
Guaranteed resource availability. Both solutions offer I/O controls surrounding network and storage. These tools monitor network and storage I/O loads and, should the need arise, allocate additional resources to virtual machines to cover any shortages which threaten service quality.    
Streamlined host profile configuration/deployment. In each solution, host profile settings are saved and stored as a template which can be used to guide future host configurations and deployments. Also, any changes made to host configurations will be monitored and, should a change result in a compliance risk, IT will be notified.
Increased peace-of-mind around critical components. The Reliable Memory feature analyzes a facility's supported hardware and determines the dependability of these pieces. Critical mechanisms (such as hypervisors) are stored on hardware deemed to be most reliable, reducing the chance of accessibility issues.
Optimized resource and energy consumption. The solutions' Distributed Resources Scheduler (DRS) and Distributed Power Management (DPM) features keep a business' resource and energy use in check. DRS takes business priorities into consideration and automatically adjusts workloads across hosts accordingly. Meanwhile, DPM recognizes usage peaks and valleys and powers down hosts during slow periods.
Built for Big Data. Both solutions make it easy for businesses to wield the data-crunching capabilities of Hadoop, which runs directly on vSphere. Also, vSphere's Big Data Extensions give IT pros a common platform from which they can deploy and manage Hadoop workloads.
A partner in upgrading vSphere 
Summer is right around the corner and, when it gets here, it will mean the end of VMware's discount on vSphere Enterprise and vSphere with Operations Management Enterprise upgrades.
Arraya is a VMware Premier Partner and we stand ready to answer any questions you have about these solutions and help step you through the upgrade process. Get the ball rolling by starting a dialogue with our knowledgeable VMware team about not only the benefits mentioned above, but the full slate of advantages vSphere Enterprise Plus has in store.
Our team can also be reached on social media: Twitter, LinkedIn, and Facebook.