How Microsoft's SQL Server 2016 is Already Breaking Records
The news is out: SQL Server 2016, the latest generation of Microsoft's database management family of products, will be available on June 1, 2016. Even though it's not generally available yet, SQL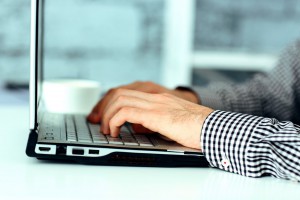 Server already has compiled an impressive résumé. In addition to an array of new features and capabilities, SQL Server 2016 also has a number of performance records and a "first-ever" distinction to its name.
Let's take a closer look at these features and accolades to determine what they mean for businesses in the market for an upgrade.
Speed is of the essence: Businesses looking to operate more quickly – which, if we're being honest, is all businesses – take note: SQL Server 2016 is the fastest in-memory database for corporate apps. This claim is backed up by multiple performance benchmarking studies on the operational prowess of Windows SQL Server 2016, conducted by Lenovo and other industry-leaders.
Born-in-the-cloud: SQL Server 2016 is the first-ever "born-in-the-cloud" database management solution. Several SQL Server 2016 features, including Always Encrypted and Role Level Security, have their origins in the cloud. These were tested and perfected on Azure SQL Database by hundreds of thousands of Microsoft customers, where they were subjected to billions of queries. These features aren't just optimized for the cloud, they were forged by it.
A more intelligent solution: SQL Server 2016 is all about helping IT operate smarter. It can provide real-time operational insight through a native combination of advanced analytics and in-memory technology. The data can be leveraged without having to relocate it or hinder end user performance. Beyond that, SQL Server can deliver insights on any device due to its built-in mobile business intelligence capabilities.
End-to-end encryption: It's not enough to encrypt data that's on the move. Data that's resting peacefully in a data center can still find itself in the crosshairs of attackers. That's the inspiration behind Always Encrypted, one of those "born-in-the-cloud" features we mentioned earlier. Always Encrypted provides end-to-end encryption to keep data safe no matter where it is, or what it's up to.
Increased query processing: SQL Server 2016's in-memory columnstore index delivers a boost to query performance, resulting in enterprise-scale data warehousing capabilities. When compared to disk-based solutions, SQL Server 2016 has a mammoth performance edge of 100x. In addition, it's designed to scale, meaning SQL Server 2016 will continue to provide high performance levels even as the business – and its data center needs – grow.
Dig deeper into SQL Server 2016
SQL Server 2016 will be available in three main editions: Enterprise, Standard, and Express. However, there is a fourth option on the table: Developer. This edition is meant to help app developers build and test new business applications. Both Express and Developer will be obtainable as free downloads, making SQL Server broadly available for developers to use as a design platform.
Still have questions about SQL Server 2016? Our Microsoft team can walk you through the finer points, to help you find a deployment which best meets your needs. Reach out to them at mssales@arrayasolutions.com to set up a conversation about SQL Server or any other piece of Microsoft technology your business is interested in exploring further.
Be sure to follow Arraya on social media: Twitter, LinkedIn, and Facebook. Doing so will help keep you up to date on the latest tech industry news, Arraya blog posts, special events, and more.