Solving 3 Painfully Common After-Hours IT Support Complications
Imagine a world where IT issues stuck to a 9-5 schedule. How about we make that 9:30 to give IT pros a chance to have that first cup of coffee and ease into the day? Sounds great, but we all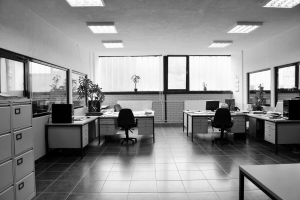 know that issues can crop up anywhere, at any time.
Providing around-the-clock technical support sounds daunting, however it's the foundation Arraya's Managed Help Desk service is built on. We like to say this service extends the reach of Help Desk by linking them with our team of experts. This assessment goes beyond specializations and skills. In short, when your onsite support clocks out for the day, our team stays engaged, allowing internal IT to rest easy knowing we've got eyes on the environment.
Check out three scenarios where Arraya's Managed Help Desk can make a difference.
Situation #1: 'It's after midnight and something just broke.' As we mentioned above, IT problems don't care about things like "regular business hours" or "sleep schedules." Earlier this year, Twitter engineers were pressed into service at 3:40 a.m. EST to correct an internal code change which resulted in a range of problems, including service outages. It took over six hours to resolve the issue. PayPal experienced a similar issue late last year when a data center lost power, taking its servers offline for more than two hours, beginning at 1 a.m. EST.
Few companies have the volume of resources at their disposal or the industry-cachet of a Twitter or a PayPal. If a change doesn't work as planned or the power unexpectedly goes out, it can easily spiral into a catastrophic event instead of a disruption.
Arraya's team can monitor all facets of the IT environment, covering mission-critical apps and devices, network and security concerns, and more. Should something go wrong, our team can either spring into action and begin remediation efforts or escalate it to the appropriate resource. Whatever the case, this can help mitigate the fallout from incidents no matter what time they occur.
Situation #2: 'Bob from Sales is having connectivity issues in California.' Remote employees want tech issues solved right away, even if it's first light where they are and the Help Desk is three time zones over. This expectation could come into play even more often as the Global Business Travel Association predicts business travel volume will grow by 2.5%, while spending will increase by 5.2% this year.
Employees spending more hours on the road often translates to more calls to the Help Desk. Making sure someone is available to field those calls can be a challenge – without a hand from Arraya's Managed Help Desk, that is. Our 24/7, 365 days-a-year availability means our team is ready no matter what time zone an employee calls from.
Bonus: Even though our team is always just a call away, not all problems require the hand of the Help Desk. Some issues can be taken care of by users themselves – with the proper guidance, of course. Our Managed Help Desk's comprehensive knowledge base lets users search through proven solutions to see if anything matches their needs. Providing this self-service option reduces call volume and gets users back to work that much faster.
Situation #3: 'This is going to affect users at our Alaska facility … and our New York facility.' It's getting harder to quantify what counts as a regular workday. Technology has allowed businesses to spread their operations across multiple locations. Some of these varied locations may not have onsite IT of their own. Whether it's supporting road warriors or workers based in multiple time zones, the challenge to IT remains the same.
We've already mentioned how our team's 24/7 availability makes helping users across time zones a breeze. However, there's additional value to be found in our service.
Our team is committed to ensuring continuity between the services we provide and those delivered by a company's own Help Desk. Every interaction a business' employees have with our team is designed to feel like it's coming from the company itself. This ensures an immediate comfort level between our support team and end users.
Award-winning Help Desk support
Arraya's Managed Help Desk offering is backed by our award-winning Managed Services team. For three years running, our team has been named to CRN's Managed Service Provider (MSP) 500 list in the MSP Elite 150 category. This list recognizes Managed Service providers who consistently excel at steering customers through the multifaceted and constantly-evolving world of IT to achieve outstanding results.
Ready to start a conversation around after-hours support or about Managed Help Desk in general? Click HERE to speak with a member of our team. We can also be reached directly through our social media accounts: Twitter, Facebook, and LinkedIn. Be sure to follow us on each to keep up with our latest company news, special offers, events, and more.