What EMC's DP Search and Superheroes Have in Common
Today's businesses back up a dizzying amount of data. Sifting through that amassed information to find and restore a specific file accidentally deleted by an end user is no small undertaking.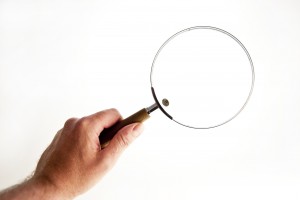 However, limitations such as an inability to search cross-server or cross-platform only further complicate the process for those tasked with managing backups.
What would it take to condense the arduous process of finding that file? It's doable with EMC's Data Protection (DP) Search, which is part of EMC's Data Protection Suite. Think of it as a Google search for the backup environment. DP Search examines the content and metadata of backed-up files to locate the end user's mistakenly deleted document. Not only can it execute this search in a matter of seconds, it can do so while also looking across platforms and servers.
How? Let's take a closer look at the inner workings of DP Search.
'Google search for your data center'
DP Search consists of a single virtual appliance or a cluster of replicating appliances (depending on the businesses' needs) deployed in the data center. Once the initial deployment is complete, IT must decide which backup devices it wants DP Search to engage with, a la Avamar, Networker, CloudBoost, etc. IT must then provide DP Search with the credentials needed to access the information contained on those devices.
Linking DP Search and backup devices is only part of the process. The next step is creating an index populated with the source servers that will make up the searchable content. This index allows IT to direct which data sources DP Search will catalog – and later search.
With these directives in hand, DP Search, either scheduled or on demand, will read the metadata for all index sources and organize it into searchable content. When a keyword search is executed, DP Search will parse through this information to find files and content that matches the given search criteria.
Right from the search results page, IT will be able to:
see the location of the file
view a file's metadata
see all of the backups the document has been included in
tell which backup schedule a file is on
preview the document
restore the file
Harnessing the power of DP Search
With great power comes great responsibility. It's true for superheroes and it's true for those managing a company's backups. DP Search puts a tremendous amount of power in the hands of backup admins and IT. Without the proper settings and restrictions in place, this power could go beyond providing value and instead invite controversy.
For example: What would pop up if someone used the word "salary" as a keyword? Or consider the unintentional complications that could arise if employees' laptops were all being backed up to a server that DP Search could access?
That's why it's not enough to just deploy powerful data protection offerings like DP Search. Instead, it's essential to harness that power so it provides the highest possible value back to the business. Attendees will learn how to do both of those things during Two Essential Pieces of the Data Protection Puzzle, one of the courses at the 2016 Arraya Tech Summit. However, that's only the beginning of what they'll experience during this course. It will also walk them through how backup and recovery tools, like DP Search, work together to keep a business' data safe.
Data protection is one of the focus areas of the Tech Summit. The free event, which will be held on June 9th at the Sheraton Valley Forge in King of Prussia, PA, features a full day of technical deep dives into the subjects today's IT pros care about most. This includes security, cloud, enterprise mobility, and many more.
Have a question about DP Search (or data protection in general) that won't wait until the Tech Summit? Click HERE to reach out to our team today. Also, follow us on social media – Twitter, LinkedIn, and Facebook – to stay updated on all of our Tech Summit and company news and insights.