3 Tech Skills You Can Sharpen Right Now with Cisco's dCloud
If you're the kind of person who learns best when given the opportunity to get your hands dirty, Cisco's dCloud should be right up your alley. This free, cloud-based lab infrastructure is open to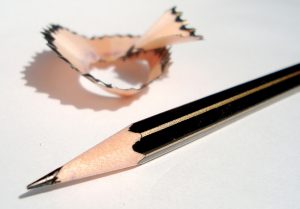 anyone, partner, customer, or interested observer, provided he or she has a CCO ID. As long as you have that login handy, you'll have access to the oodles of Cisco product demos and sandbox environments collected under the dCloud banner.
Many of Cisco's dCloud labs are scripted, but that doesn't mean users are locked into a singular experience. Those scripts can be customized to give users greater control over their programs. Additionally, Cisco offers sandbox environments to allow users even more freedom on how to become better acquainted with a given solution.
What skills can you learn through Cisco's dCloud labs? Let's take a closer look at what's available and how these experiences – pooled with the guidance of a partner such as Arraya Solutions – can help businesses modernize their IT infrastructure.
Improving cybersecurity readiness
Cybersecurity grabbed plenty of headlines in 2016 and it's a safe bet to do so again in 2017. Awareness of the top threats stalking today's technology landscape goes a long way toward keeping businesses safe. However, awareness is only so helpful without the support of advanced cybersecurity architecture and solutions.
Cisco's dCloud lets businesses try out some of those innovative solutions. Covered in dCloud's catalogue is Rapid Threat Containment (RTC), which combines Cisco's FireSIGHT Management Center and Identity Services Engine (ISE) to provide a more robust defense against malware intrusions.
By taking part in the scenario contained in dCloud, users will gain a better understanding of how RTC responds to security hazards. This includes how FireSIGHT Management Center catches threats and relays information about them to ISE, which isolates the threat pending closer inspection.
Creating the workplace of today
When's the last time you said something like "I have to run to the office to get some work done"? Depending on your business, there's a chance it's been a while. In many industries, getting something done doesn't require running to the office, or anywhere at all.
Achieving the flexibility inherent in the "workplace of today" requires a set of tools much like those found in the Cisco Collaboration 11.0 demo on dCloud. This session shows off how tools such as Jabber, Cisco Collaboration Meeting Rooms, and more can improve remote business communication and activate boundary-free collaboration through features like persistent chat and high-quality video conferencing.
Besides just experiencing the features, users also have the option to learn what it takes to provision and deploy many of the supporting utilities.
Streamlining data center management
What's an orchestra without a conductor? A football team without a coach? No matter how talented the individual pieces of those groups may be, it's tough if not impossible to attain a consistent level of success without a person who is tasked with keeping everyone together. Cisco's UCS Director fills that role for the data center.
Cisco's dCloud features multiple labs designed to walk users through various UCS Director use cases. Today's data centers are often home to multiple types of technology. UCS Director plays nicely with solutions from many leading vendors, as it restructures the process of data center management.
Among the features you can explore in dCloud are the hundreds upon hundreds of pre-built tasks that slash the time needed to make data center changes or upgrades from weeks to minutes. The labs also highlight the efficiency-boosting reports and analytics UCS Director brings to businesses.
Get the inside track on IT success
Sometimes it takes a little firsthand experience to see how an offering can benefit your business. While dCloud labs are helpful, they aren't the only resource at your disposal. Arraya's award-winning Cisco team has designed and deployed innovative solutions in many industries and stands ready to supplement your findings with our own knowledge and guidance.
Ready to learn more about the latest in Cisco technology? Want to start a conversation with the members of our team? Visit: www.arrayasolutions.com/contact-us/. Arraya Solutions is also accessible on social media: Twitter, LinkedIn, and Facebook. Follow us to keep up with our latest blogs as well as industry insights and alerts about our upcoming special events.