Looking at the How and Why of Windows 10 Migrations
Drama-free has been a good way to describe the list of the world's most used operating systems over the last several years. The most recent figures have Windows 7 comfortably in the top spot with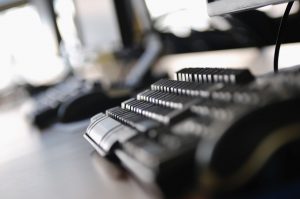 just over 49% of the desktop market, according to research conducted by NetMarketShare. This is a position Windows 7 has held since wrestling it away from a rapidly-nearing-end-of-life Windows XP back in 2013. This stability may not last much longer, however, not with Windows 7's own end of life date coming into focus.
January 14, 2020. That's when Windows 7 will hit end of life, marking the end for a popular and effective OS. At some point between now and then it's expected that the number two OS on NetMarketShare's list will make a run for the top spot. That second most popular OS is Windows 10, which controls slightly more than 27% of the market share and has grown at a steady pace over the last several months.
While 2020 may seem far away, it's really not considering how much has to happen between now and the roll out of a new Windows OS. Organizations will need to adjust their budgetary cycles to account for the migration. Tests will need to be run. Legacy equipment and apps will need to be prepped for the changeover. Users will need to be trained – and, in some cases, retrained – on Windows 10. It's a to-do list destined to leave IT pondering "Where did the time go?"
Securing users and data against next-gen threats
It will certainly be interesting to look back at those NetMarketShare figures in a year to see just how much the needle has moved as the deadline gets closer still. Yet, upgrading to Windows 10 shouldn't be viewed as an obligation – at least not quite yet. It should be something organizations are eager to do because of the benefits it offers. Windows 10 is an especially helpful tool to have now, in our security-centric business world. This OS sports a number of valuable security features not found anywhere else. These include:
Credential Guard – a singular feature purpose-built to secure and isolate user and system credentials. Credential Guard can be particularly effective at preventing attacks in the vein of "Pass the Hash," where an attacker subverts password requirements by hacking the hash marks that replace plaintext characters.
Device Guard – a series of features designed to work collaboratively to prevent malware from gaining a foothold in a Windows 10 system. The three features that make up Device Guard ensure only trusted code runs when a device is powered on, harden key components against assault, and guarantee the authenticity of boot binaries and UEFI hardware.
Hello – the cure for the common password – potentially. Hello incorporates intelligent biometrics into verification, allowing users to access devices with the swipe of a finger or even an eye scan. While passwords are still essential to security in Windows 10, this is one way Microsoft has made identity the new boundary for the corporate network.
What to expect from a Windows 10 migration
One estimate, from research firm Gartner, puts the average prep time for moving from Windows 7 to Windows 10 at anywhere from 6-9 months. Of course, this is just an estimate. Depending on the size and complexity of an environment, preparing for the move could end up consuming far more time. Still, it's far better than what firms went through as they planned to move from Windows XP to Windows 7. Those migrations could take anywhere from 12 to 18 months to plan. Projections aside, businesses would do well to embark on these projects sooner rather than later. The more time built in early, the less chance an unexpected delay will push a timetable right up against end-of-life.
When it comes to the process of actually deploying Windows 10, organizations have options. They could choose to go with a conventional approach to desktop deployment and management, one where desktops are tied directly to a device. Or, they could essentially deploy Windows 10 as a service. Virtualizing desktops and making them available by way of the cloud is an approach seemingly made for the modern business world. Employees can securely access their desktop from anywhere, with any device. It's a perfect fit for a mobilized and device-flexible workforce.
Whichever path your organization selects, Arraya Solutions can help. Our Microsoft and Cloud Practice has the insights and experience needed to ensure a timely and efficient migration to Windows 10. Meanwhile our Security Practice can complement that work, ensuring a deployment strategy that makes the most of the security features built in to Windows 10.
Want to learn more? Reach out to Arraya Solutions by visiting us at: www.arrayasolutions.com/contact-us/. If you'd like to leave us a comment or question relating to this blog, check us out on social media: LinkedIn, Twitter, and Facebook. While you're there, be sure to follow us to stay on top of all of our latest industry insights, exclusive learning opportunities, and company news.