Tech Leaders Band Together Around Microsoft Ignite: 8 Takeaways
Microsoft's Ignite conference bills itself as an "every tech event" and it lived up to that moniker this year. If you made it to Orlando, FL for Ignite last month, you witnessed several key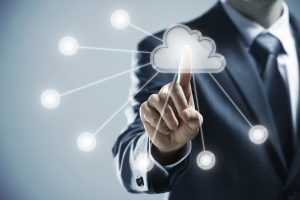 announcements from Microsoft, including a look at what the future holds for its Skype for Business and Teams solutions. However, the folks from Redmond weren't the only technology leaders making waves at Ignite 2017. Several other leading vendors also got into the act, taking the opportunity to showcase their own solutions as well as their partnership with Microsoft.
VMware & Microsoft: Partners in transformation
Unity was the theme of VMware's time at Ignite. This was evident in its messaging, which centered on the often-complementary relationship that exists between its solutions and those from Microsoft. The idea here was that all visitors who stopped by VMware's spot in the exhibition hall would walk away with a better understanding of how the two companies' solutions work together to create a more modern, intelligent IT environment.
Hot topics included:
Hardening  and speeding up Office 365 deployments with Workspace ONE. VMware's digital workspace platform can streamline rollout while bringing additional layers of security to Office 365 apps, allowing IT to segment off sensitive data while also gaining greater control over the security of devices used to access corporate data. Workspace ONE provides additional security while simplifying access for end users by enabling single sign-on as well as self-service, allowing them to correct issues and resume normal operations quickly. New Windows 10 co-management capabilities allow devices to be managed by both System Center Configuration Manager and Workspace ONE's unified endpoint management. Workspace ONE's support for the Windows AutoPilot feature also allows IT to roll out customized and secured corporate devices to end-users without IT staff ever touching them.
Running Horizon Cloud on Azure. Organizations are now able to deploy virtual applications and desktops with Horizon Cloud in the Azure cloud. As part of this combination, the Horizon Cloud control panel can sync with Azure Active Directory, allowing both on-premises and Horizon Cloud on Azure to be managed from a single plane.
Skype for Business goes virtual. Skype for Business was already a buzzy topic at Ignite as Microsoft detailed their plans for the service and its impending merger with Teams. Before that happened, however, VMware and Microsoft came together to bring an enhanced Skype for Business experience to VMware Horizon environments, creating an efficient low-cost peer-to-peer communication and collaboration vehicle that functions effortlessly across multiple endpoint platforms.
Taking the hybrid cloud journey with Cisco & Microsoft
During the first day of Ignite, Cisco announced it would begin taking orders for its Integrated System for Microsoft Azure Stack offering. This is part of a large, vendor-diverse family of solutions Arraya has had an eye on since we previewed it last summer. Now, that blend of Cisco UCS and Azure Stack is moving closer to becoming a reality for organizations.
Looking at the finer points of Cisco's Integrated System for Microsoft Azure Stack, this solution:
Simplifies cloud-based DevOps. Cisco's Integrated Systems for Microsoft Azure Stack is a joint solution meant to empower application developers whether they're working in the public or private cloud. It promises enhanced tools, security, and networking capabilities and simplified management of the development environment.
Streamlines data center management. Azure Stack with Cisco is an integrated solution, meaning there are no disparate components to make work together. By leveraging Cisco's long proven UCS and integrated Data Center technologies, IT ends up with one unified solution that includes hardware, software and services all under a single point of maintenance. Support is also integrated as Microsoft and Cisco can each lend their expertise to issues, either collaborating on fixes or seamlessly passing calls back and forth as needed.
Incorporates time-saving automation. Tools built-in to Integrated Systems, including UCS Manager, automate many of the day-to-day data center management tasks. This frees IT to focus their time and efforts on supporting the business as a whole not just the business' data center.
Data center modernization with Microsoft and Dell EMC
As the week rolled on at Ignite, Dell EMC got into the mix with several announcements growing its infrastructure relationship with Microsoft users. These announcements are meant to facilitate digital transformation and data center modernization for those who rely on Microsoft technology. Two of the bigger news items to come out of Dell EMC during Ignite 2017 were:
Expanded Microsoft integrations for Dell EMC XC. Dell EMC's hyperconverged solution will add data protection capabilities by way of Avamar and Data Domain to Microsoft virtualized workloads. Also, Dell EMC XC has been optimized for Windows 2016 Hyper-V as well as Azure, providing greater insight into the performance and well-being of an organization's IT environment.
New Ready Bundle options for compute and greater storage. Dell EMC also announced that its Ready Bundle for Microsoft SQL Server and its Microsoft Storage Spaces Direct Ready Nodes would both support 14th generation Dell EMC PowerEdge servers. Additionally, support for Dell EMC Unity will soon come to the SQL Server Bundle.
Keep the Ignite conversation going
Want to continue the conversation around the news items coming out of Ignite 2017? Join us on Nov. 9 at The Hub in Conshohocken, PA for a half-day event recapping what we saw and previewing what's up next! Even though the event is free, registration is required. Click HERE to reserve your spot today. You can also find even more coverage of Ignite on the next episode of our podcast, Arraya Insights Radio. Check back here soon for more details!
If you'd like to leave us a comment on this or any of our blogs, you can do so through social media. We can be found on LinkedIn, Twitter, and Facebook.