The Secret to Getting the Most Out of Technology Investments
IT investments should start with a problem, not a product. All too often in business, that process gets reversed. Companies fall in love with a set of features or the promise of an innovative,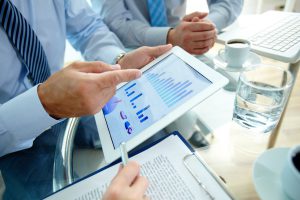 disruptive solution and rush to sign on the dotted line. Next thing they know, that exciting new piece of hardware is gathering dust in the corner of their data center, or a new software license is fading into obscurity – at least until the time comes to renew it.
When businesses put products ahead of problems, inevitably it's going to lead to some tough conversations about those solutions later on. Questions such as "What goals do we want this solution to help us accomplish?" and "How exactly is it going to do that?" will need to be answered. These are conversations that should have taken place months earlier, but were lost in the lure of innovation. If the answers to those questions never materialize, it could prove to be a damaging blow for IT and for the company itself.
At Arraya, our goal is to do everything possible to avoid seeing organizations end up in that situation. This motivates us to work to get to know our customers, their environments, and their needs. By doing that, we're better able to guide them toward IT solutions that aren't just new and flashy, but that make business sense.
Making the most out of IT investments
Whether we're involved from the start of a project or are asked to come in later and help right the ship during a situation like the one described above, Arraya is ready to help. We've spent almost two decades empowering organizations to get the most out of their IT investments. Once we get involved, we will:
Serve as a bridge between all sides of the business.
IT decisions impact every part of an organization's structure and so they can't be made in isolation. During initial discovery sessions, our team will gather information on the processes and demands of individual departments. That information will be funneled back to an organization's IT team and used to plot the best technological path forward for the company.
Conduct demos and product workshops for any department, IT or otherwise.
We do this to illustrate how a solution can be used to bring a department's goals into reach. Additionally, Arraya will facilitate in-person training sessions for anyone who needs them. By continuing to work with users and admins alike, we will make certain they feel comfortable using a solution and that they can do so securely.
Acknowledge that organizational initiatives are ever-changing.
As a result, the technology that supports those initiatives must be ready to do the same. That's why Arraya's team will always be available to conduct health checks and assessments. Should adjustments need to be made to realign a solution with a business need, Arraya will be there to assist with executing those changes.
Are you concerned that you might not be getting the most out of your IT investments? Arraya can jump in at any point. We can help you find solutions that address your organization's needs, optimize your existing IT environment, or help facilitate user buy-in through instructional sessions and training. All you have to do to schedule a meeting is head to www.arrayasolutions.com/contact-us/ and you'll be able to open up a line of dialogue with us.