What to Look for in a Managed Services Provider
When you hear the words "Managed Services," do you think of password resets and a few extra hands during vacation season? Managed Services can and does do each of those things. However, at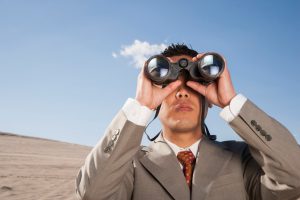 Arraya, we want clients to see our Managed Services as so much more than off-site tech support.
Arraya's stance is that IT is a bridge to the future and Managed Services is an important component in its construction. Our team partners with IT to discover what's working within an organization, highlight what can be done better, and help design and execute improvement strategies. That's in addition to handling the customary break-fixes, MACs, and other workloads traditionally assigned to Managed Services.
We believe our take is unique among those who do what we do. It's the culmination of efforts headed by Robert Whann, Arraya's Director of Managed Services and Operations. When he joined Arraya roughly five years ago, Whann set out to redefine what it means to be in the business of Managed Services.
"When I started in IT, I was a tech. Then I moved up to system admin. I used to run a team that provided endpoint support for 30,000 nodes worldwide," explained Whann. "Because of these experiences, I know what it means to be a remote support provider, working in a lot of different environments. I've also dealt with many of the problems our customers face."
Whann funneled what he learned from his career in IT into his innovative vision for Managed Services. Perhaps the word that best describes that vision is "partnership."
"When you sign up for Arraya's Managed Services, we invest in learning your business' objectives and aligning them to our own," Whann said. "We're committed to treating your goals like they were our own."
To do this, Whann's team hunts for answers to questions such as: What function do you see IT fulfilling in your organization? What does the business ask of IT? Conversely, what does IT ask of the business? These are just some of the questions Whann's team works with new customers to answer during onboarding.
These relationship-building efforts are supported long-term by a Technical Advocate. This is a ranking member of the Managed Services team who serves as a liaison between Arraya and the customer.
Whann defined the position in this way: "The Technical Advocate is like the customer's right-hand man. That kind of trust doesn't come from reading reports. The Technical Advocate works directly in the customer's environment to learn all they can and make recommendations based on real, practical knowledge."
Rethinking the role of Managed Services
Managed Services used to be thought of as an organizational fire fighter. Arraya understands that, even when there isn't a fire to fight, Managed Services can still provide value. Room for improvement exists even in times when everything appears fine. Our team tracks down these opportunities while tending to the functions expected of Managed Services providers. Although, Whann also has a different idea of how to deliver on those expectations.
"I don't like telling our customers that we do this, this, and this," Whann said. "That's not what a true partner does. A true partner jumps in and provides support without thinking 'Is this within scope?' A true partner is, ultimately, always ready to help."
Want to learn more about Arraya's Managed Services? Feel free to reach out to us with any questions you have. We can be found at: www.arrayasolutions.com/contact-us/. We're also available on social media: LinkedIn, Twitter, and Facebook. Follow us to be first in line for news on our latest learning opportunities, events, and blogs.