Ask a Tech: Cisco Webex Contact Center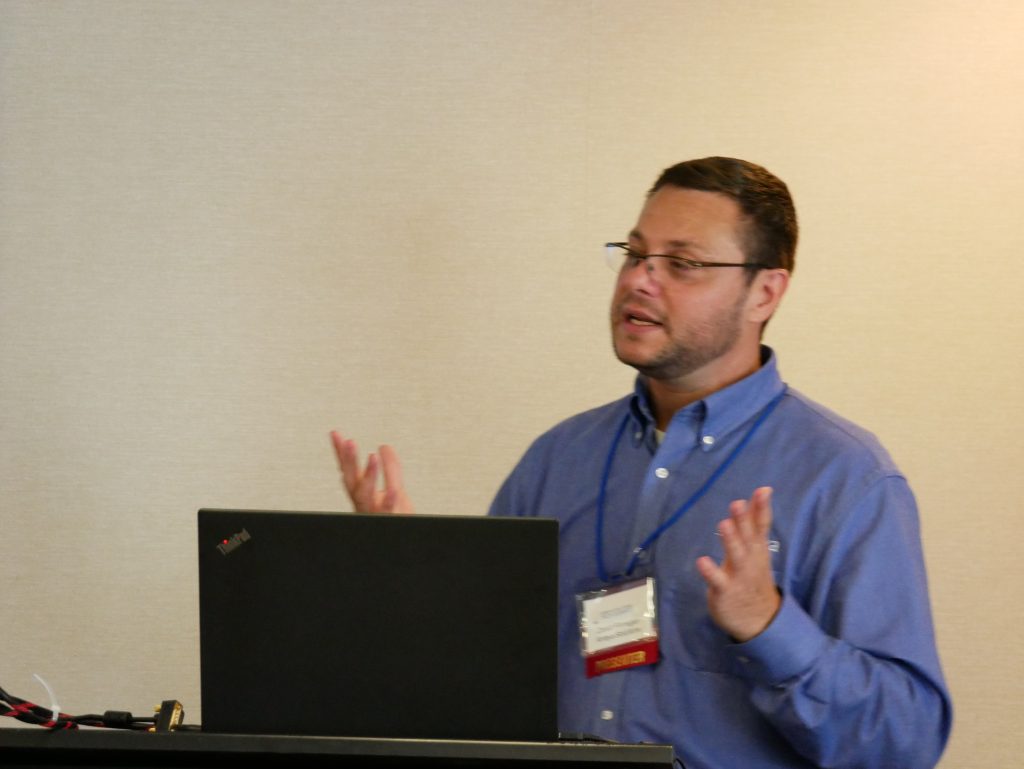 Cisco Webex Contact Center is a unique tool, one that unites the flexibility, scalability and low maintenance of the cloud with the reliability and security of the company's on-premises call center solutions. Recently, Arraya received a unique designation, joining a select group of partners nationwide to earn the Webex Contact Center Authorization. This certifies the Arraya team has the skill required to sell, design, deploy and support Webex Contact Center.
We checked in with David Finnegan, Enterprise Architect and head of our collaboration practice, to learn more about Webex Contact Center, its capabilities and its use cases.
Arraya Insights: What is Webex Contact Center?
David Finnegan: Cisco Webex Contact Center is the new name for Cisco's cloud contact center offering. It was also known as Cisco Customer Journey Platform and before that as BroadSoft CC-One. I'm going to refer to the solution as Webex CC for short going forward.
AI: How does Webex Contact Center differ from other call center solutions?
DF: Cisco Webex CC is a native cloud contact center solution that enables enhanced customer experiences across voice, email and chat channels. Being completely built in the cloud, the solution is focused on being secure, scalable, flexible and cost effective.
AI: What are the capabilities of Webex Contact Center?
DF: Cisco Webex CC comes with all the Interactive Voice Response (IVR), Automatic Call Distribution (ACD), Onmichannel (Voice, Chat, email), Outbound Dialer, Call Recording and Analytics that you would expect in an enterprise grade contact center. In addition to that, you can also enable a very powerful Workforce Optimization (WFO) package that includes quality management, workforce management, and speech, text & desktop analytics. Lastly, one of the features that has me very excited is the ability to create robotic process automation (RPA) chat and voice bots. I really think that we are going to see a lot more RPA in the contact center space for most routine requests.
AI: What role do analytics play in Webex Contact Center?
DF: Analytics are huge in Contact Centers. The built-in Customer Journey Analyzer can pull together data from multiple sources such as, the IVRs, the queues, the customers CRM applications and other sources into a single repository in the cloud. With all this data, you can have a complete picture of the customer journey, also agent and/or customer activities can be directly linked to business outcomes. This gives contact center managers all the information they need to optimize the customer experience from beginning to end.
AI: Do I need a Cisco on premises phone system or Webex Cloud Calling to use Cisco Webex Contact Center?
DF: No. Webex CC can be configured to work with almost any calling solution. This also allows agents to work on premises or remotely easily. Agents can even take calls from their home or mobile phones, if necessary. Obviously, there are benefits to using Cisco Webex CC if you have adopted the rest of Cisco's Collaboration platform as the solutions all work well together, but this is not necessary.
AI: What type of organization would be a good fit for Webex Contact Center?
DF: I think most businesses are a good fit for Webex CC as small businesses through large enterprises are using Webex CC today. Many Webex CC customers no longer want to manage their contact center infrastructure themselves and they prefer to consume SasS product. All customers can benefit from Webex CC's rich feature set.
AI: How can I make the move into Webex Contact Center?
DF: The move to a cloud-based contact center is not as daunting as you might think. Arraya can have the site provisioned and completely working for acceptance testing and agent/supervisor training before any cutover happens. We also see many businesses that start by just moving a portion of the overall call center into the cloud, even one department or business unit at a time. Depending on the dial plan and PSTN access, we might not even have to port numbers. At Arraya, we take pride in making the transition as seamless as possible.
Next Steps: Is Webex Contact Center the right fit for you?
Have some more questions for David about Webex Contact Center? You can reach him at dfinnegan@arrayasolutions.com or by visiting https://www.arrayasolutions.com/contact-us/.
We want to hear your take! Leave us a comment on this or any of our blog posts by way of social media. Arraya can be found on LinkedIn, Twitter, and Facebook. While you're there, follow us to stay up to date on our industry insights and unique IT learning opportunities.