Transitioning to the Public Cloud with Skytap: What It Does & Why It's Different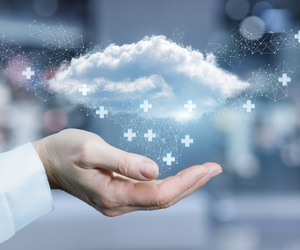 Following the recent announcement of our partnership with Skytap, we're excited to introduce this new and transformative tech to our customers to further enhance their experience in cloud computing.  
What is Skytap? 
Skytap functions like a software-defined data center (SDDC) and provides the ability to run IBM and x86 workloads in the public cloud, whether Microsoft Azure or IBM cloud.
There's no doubt that migrating to the cloud provides increased scalability, security, and reliability, but public cloud providers require that traditional applications, workloads, or complex environments undergo significant rewriting to migrate to the cloud.  
With Skytap, applications can migrate to the cloud all while operating in their native format and retaining all environmental configurations.
This includes:
Infrastructure
Storage
Networking
OS
Middleware
Memory state
As applications maintain their native format, teams can enjoy both the benefits of accessing cloud capabilities while interacting with apps as they always did. This offers organizations both compatibility and simplicity.
Users can enjoy powerful development, testing, and business continuity capabilities with several features, including:
Software-defined data center 
Support for Power and x86 workloads
Consumption based pricing
Dynamic environments
Self-service capabilities
Automation and tool integration
Management and control
Reliable, flexible global infrastructure
With Skytap, users can take advantage of reliable production environments, business continuity that allows for accelerated application development, and replica environments for virtual training labs, sales, demos, and proofs of concept.
How Will Skytap Benefit Your Organization? 
With Skytap, your organization can take full advantage of the benefits that cloud computing offers, such as on-demand, self-servicing provisioning and high availability, all with a quick and easy migration.
This allows your organization to develop your:
Production and Disaster Recovery
When apps migrate from data center to the cloud, this offers greater resilience and flexibility to adapt to both changing business and customer needs. In addition, organizations can innovate faster as they can scale easily. This allows users to improve the reliability and performance of apps at their own pace.
Further, Skytap provides high availability and faster, more automated disaster recovery. This ensures business continuity with cold and warm off-site recovery for applications running on IBM i, AIX, Linux on Power, and x86 platforms. In the event of any issues, you'll be back up and running, fast, without the unnecessary expenses of the data center.
Application Development and Testing
Apps need to keep pace with changing business needs. While an app may have met customer and user needs when it was initially developed, this can change over time. With Skytap, organizations can remain agile by making their existing applications more powerful in their existing form with added functionality.
Skytap provides replicas of production environments that your developers/testers can copy immediately and as often as they'd like, making testing easier than ever and increasing the pace of innovation.
Virtual Training
The recent escalation of remote work has boosted the demand for virtual trainings.
With Skytap's Course Manager add on, virtual training can be made possible for industries of all types and groups of all sizes.
With virtual classrooms and labs, you can offer both instructor-led and self-guided classes (24/7) without the need to involve IT. For students, this means increased flexibility, whether they attend self-paced, on demand, or instructor led sessions. Instructors and operations staff have full control and can distribute access details, share training assets, and add or remove attendees.
In addition, with virtual training you no longer face the costs or limitations of physical classroom space and materials. 
Demo and Proofs of Concept
While sales teams have generally lacked the infrastructure to configure demos on their own, the Course Manager add-on provides them with the capability to build customized and personally branded demos for prospective customers from easy-to-use templates. Customers can experience products in action and at their own pace, all from a web browser.
This allows you to minimize costs related to your demo program, all while making the most of your demo results by integrating with Salesforce to measure your ROI.  
What sets Skytap apart? 
Skytap is the only cloud that supports AIX, IBM i, and Linux on IBM Power Systems alongside x86 workloads. 
Skytap's unique technical capabilities allow traditional Power workloads to migrate and run in the cloud in their native format, including network configurations, without rewriting. The production-quality environments allow users to increase the pace, quality, and scalability of their work, all with an easy-to-use portal.
In addition, data center hardware is expensive to maintain. Skytap reduces the need to invest in hardware, data center facilities, and the staff that manages them.
Next Steps: Are You Ready to Migrate to the Cloud? 
Take advantage of the clouds' scalability, flexibility, and agility without having to undertake a major overhaul to your existing applications.
Contact an Arraya expert today to learn more about Skytap or to answer any questions you may have.
Visit https://www.arrayasolutions.com/contact-us/ to connect with our team now.
Comment on this and all of our posts on: LinkedIn, Twitter and Facebook.
Follow us to stay up to date on our industry insights and unique IT learning opportunities.